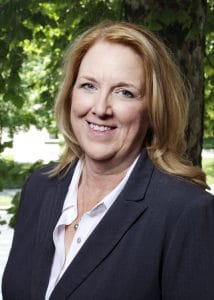 Welcome to the web site of the David F. Rankin College of Business. We have a well-earned reputation for providing a world-class business education in a personal environment, as evidenced by our accreditation by AACSB International – the Association to Advance Collegiate Schools of Business. This distinction has been achieved by fewer than 10% of business schools worldwide.
With programs available in accounting, finance, general business, management, marketing, and MIS, students can choose a major that suits their talents and ambitions. Our national award-winning SIFE Team, nationally recognized PBL Chapter, the Business Student Advisory Council, the Business Student Investment Advisory Council, and Beta Gamma Sigma offer students opportunities to build relationships with peers and develop their leadership skills.
The Rankin CoB also provides academic enrichment programs that give students chances to network with business and industry leaders while learning about professional development and career options. The annual Classroom to Career Conference brings over 20 speakers to the Rankin CoB to discuss the "real world." The Executive in Residence program gives students a chance to hear and interact with an executive from a national corporation. Former speakers include Ron LeMay, then CEO of Sprint and Ron Ponder, then Senior Vice President of Federal Express. Professional Development Month and Financing Your Future, two month-long series of seminars sponsored by SIFE and PBL, aid students in preparing for their careers. Finally, the annual Murphy USA Lecture brings a nationally-recognized lecturer to speak to the campus and community about a current economics issue.
The College also seeks to improve business and education in our state and region. The Small Business Development Center helps individuals and small businesses achieve their dreams. The Center for Economic Education and Research (CEER) works with Economics Arkansas to prepare K-12 teachers to provide excellent economic education.
Finally, the Rankin College of Business offers a Master of Business Administration (MBA)! Local residents and businesses can benefit from a program that prepares individuals to manage organizations with excellence and effectiveness.
What a great time to be a part of the Rankin College of Business at SAU! If you are a prospective student, please contact me or another faculty member and let us tell you about our excellent programs. If you are a current student, we are proud to have you be a part of our family. If you are an alum or friend of the College, please send us your contact information so we can seek your input and get you involved with our students.
Remember, at SAU's Rankin College of Business you can always expect excellence.
Sincerely,
Dr. Robin Sronce
Dean