Information Systems Analytics

Major in Business Administration: Information Systems (BBA)
120 hours
University General Education – 35 hours
Business Core Curriculum – 54 hours
Information Systems Curriculum – 24 hours
Electives – 5 hours
University Requirement, GSTD 1002 – 2 hours
Note: Business majors may not take FIN 2003 Personal Finance or ECON 2103 Principles of Microeconomics as part of their general education requirements.
Information Systems Curriculum – 24 hours
IS 2103 Object Oriented Programming
IS 2203 Introduction to Networking I
IS 3403 Database Management Systems
IS 4213 Systems Analysis and Design
IS 4303 Enterprise Information Systems
SCM 3043 Business Analytics
6 hours selected from the following:
IS 3003 Website Development for Business and Commerce
IS 3063 Accounting Information Systems
IS 3413 Social Media for Business
IS 3983 Business Internship in Information Systems
IS 4001-3 Special Topics in Information Systems I
IS 4011-3 Special Topics in Information Systems II
MGMT 4073 Supply Chain Management
CISCO Certification. The department offers curricula that prepare students to pursue certification as a CISCO Certified Networking Associate (CCNA).
Students pursuing certification as a CCNA must complete the following:
IS 2203 Introduction to Networking I
IS 2213 Introduction to Networking II
Minor Requirements:
Minor in Information Systems – 15 hours
IS 2103 Object Oriented Programming
Plus 12 hours of IS courses, including at least 9 hours of upper-level IS courses*
(*IS 2053 is a prerequisite to the 15-hour curriculum)

AACSB International business and accounting accreditation represents the highest standard of achievement for business schools worldwide. Institutions that earn accreditation confirm their commitment to quality and continuous improvement through a rigorous and comprehensive peer review process.
| | |
| --- | --- |
| Department: | Management, Marketing, and Information Systems / Rankin College of Business |
| Hours Required: | 120 |
| Categories: | Major, Minor, Undergraduate |
| Delivery: | On-Campus |
Information Systems Analytics (ISA) is about the practical integration of information technology and business. Information Systems is the study of how organizations use people, processes, and technology to effectively manage information. IS majors learn business management and problem-solving skills that are highly valued by employers in a variety of industries. In the first two years, students take a broad range of classes both in the Rankin College of Business and across campus.
The information systems degree is first and foremost a business degree. ISA students gain a solid foundation in business and become computer-savvy through hands-on experience with the latest technologies.
Specific reasons to major in ISA at SAU include the following:
First-year salaries were among the highest received by the Rankin College of Business graduates.
Modern lab facilities in the Rankin College of Business with up-to-date software.
SAP®, the world's leading Enterprise Resource Planning (ERP) software. The SAP courses focus on large, complex information systems that integrate business processes, across an entire organization use SAP.
Topics Covered
In the first two years of a four-year business degree, students take a broad range of classes. Upper-level courses include advanced business courses that are taken by all business majors and major-specific courses that allow Information Systems Analytics students to specialize in their areas of interest.
All Information Systems students take courses in programming, database management, systems analysis and design, enterprise information systems, and networking.
Information Systems electives include courses in website development and e-commerce, social media, supply chain management, accounting information systems, internships, and special topics courses.
Students are encouraged to obtain internships related to their career plans.
Students are assigned to advisors who are members of the RCB information system faculty to help with class scheduling, professional mentoring, and career placement.
Students who wish to pursue certification in SAP are required to have taken a minimum of 9 hours of courses with SAP content. These are available in the Information Systems Anayltics program.
Information Systems Analytics Careers
ISA graduates perform a wide variety of functions within an organization.  For example, they analyze business processes, manage projects, and provide technical training.  ISA graduates provide a critical link between an organization's business functions and its technical support staff.
Systems analysts study an organization's current computer systems and design solutions to help the organization operate more efficiently and effectively. They bring business and information technology together by understanding the needs and limitations of both.
Database administrators use specialized software to store and organize data. They make sure that data are available to users and secure from unauthorized access.
Web developers design and create websites. They are responsible for the look of the site, its performance and capacity, and how much traffic the site can handle.
For more information on career opportunities and salary information check out the Bureau of Labor Statistics. The median annual wage for computer and information technology occupations was $82,860. Our alumni are employed at national and local companies including: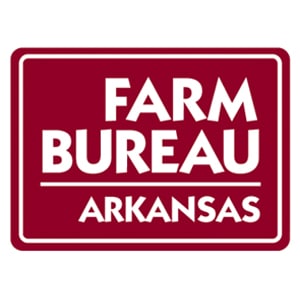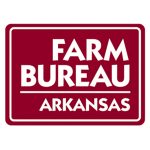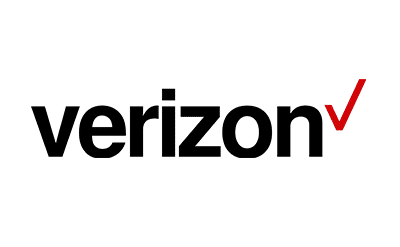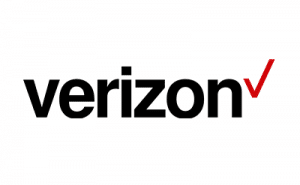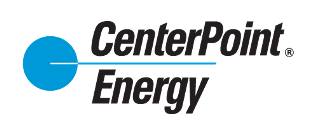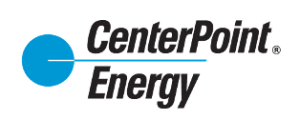 Alumni Profiles
Russell Weldon (BBA 2018) ISP Migration, Planning, and Support, Murphy USA
Brian Warner, (BBA 2017) Senior Systems Engineer at Marshalltown
Lacey Guy (BBA 2015, MBA 2019) Sr. Programmer Analyst and Consultant at AIG
Alex Orr (BBA 2012) IT Systems Administrator and Crystal Reports Writer at Pafford Emergency Medical Services
Christie Cox (BBA 2012) Replenishment Manager, Walmart
Russ Toms (BBA 2007) Web Programmer/Analyst for Caddo Parish Sheriff's Office
Sam Ogle (BBA 2000) Global Integrations at Murphy Oil
Tamara Burton (BBA 1998) Programmer Analyst, Farm Bureau Insurance
Michael Clark (BBA 1997) IT Manager, Lion Oil
Student Engagement
Student organizations like Phi Beta Lambda, ENACTUS, Emerging Entrepreneurs, the Finance and Economics Society, and the Business Student Investment Advisory Council provide opportunities for fun, leadership, and networking
Guest lectures and workshops conducted by business professionals and recognized speakers
Student travel both within and outside the region and the US: Recent trips included tours of financial institutions in New York and Chicago, advertising agencies in Dallas and Chicago, and Arkansas businesses like Walmart, Tyson, and J.B. Hunt and international destinations such as Costa Rica.
The Arkansas Small Business Development and Technology Center is located on the first floor of the business building. The center offers seminars and other resources that are free to students and houses the Entrepreneurship Center.
Faculty Expertise
The Rankin College of Business is AACSB certified. All upper-level professors are required to hold doctorates from AACSB-certified universities or to have significant professional experience in the areas in which they teach.
All ISA Faculty have industry experience and provide students with knowledge relating to ALL areas of business.
Faculty members regularly participate in training seminars specifically targeting SAP and then share with students.
Learning Goals
Graduates from the College of Business can communicate effectively.
Our graduates are prepared to be socially responsible citizens.
Our graduates can think critically, solve problems, and make informed decisions.
Our graduates can use technology effectively in their fields.
Our graduates have content knowledge in their chosen fields and the necessary skills to be successful.