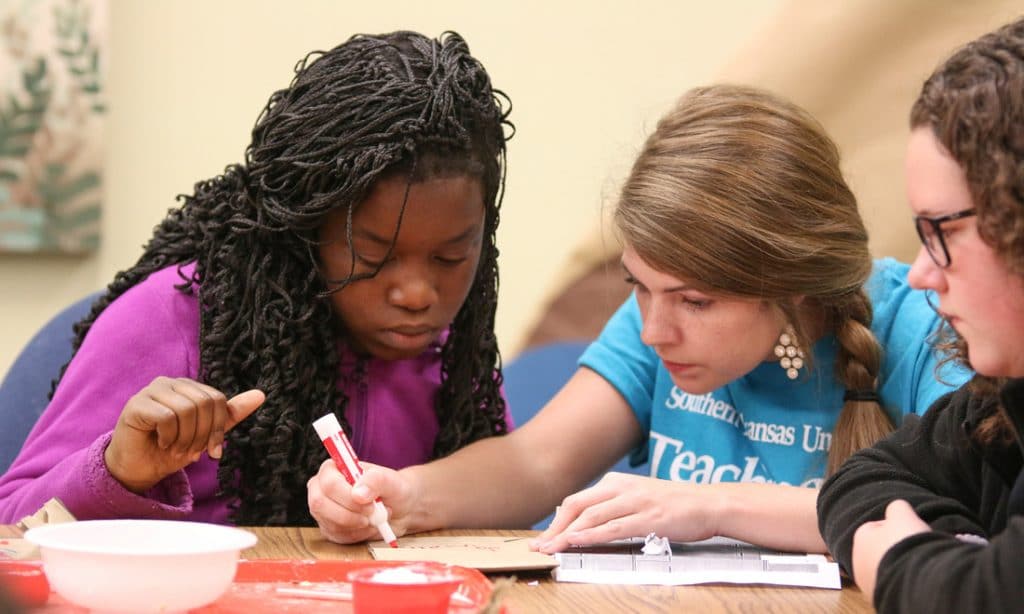 Education at SAU
Welcome to the Southern Arkansas University College of Education. We are committed to preparing educators, administrators, coaches, athletic trainers, student services professionals, and clinical professional counselors.
We have a dedicated faculty who incorporates best practices in teaching into their courses providing for the best possible preparation of students for their chosen professional careers. Please take a moment to explore the degrees we have available and find the one that is the best fit for you.
Mission
Our mission is to prepare candidates who attain educational achievement through collaboration and reflection. The department collaborates with K-12 schools, Educational Service Cooperatives, Educational Renewal Zones and other local, state, and national organizations to inculcate high standards of educational achievement for all students.  Through initial teacher preparation programs for Elementary, Middle, and Secondary teachers, the Department engages pre-service teachers to excel in teaching, leadership, scholarship, service, and dispositions.
Recent News
Four inducted into Educational Leadership Hall of Fame at Southern Arkansas University

Four regional educators were inducted into the Educational Leadership Hall of Fame at Southern Arkansas University on Tuesday, April 17, 2018. The 2018 Educational Leadership Hall of Fame inductees included: Heath Miller, principal, Lake Hamilton […]

SAU's online Coaching Education program earns national accreditation

National accreditation has been awarded to the Online MS in Kinesiology-Coaching at Southern Arkansas University, signaling "top quality in an online setting," said Steve Dingman, chair of the Health, Kinesiology and Recreation (HKR) […]

Education students attended Arkansas Spanish Teacher Symposium

On November 4th, two Spanish Education students, Ms. Estrella Moya and Mr. Chinedu Okeke, together with Spanish professor Dr. Juping Wang, attended the Arkansas Spanish Teacher Symposium. The event was organized by University of Arkansas […]

The Education Preparation Providers Unit (EPP) at Southern Arkansas University is accredited by the National Council for the Accreditation of Teacher Education (NCATE). NCATE has transitioned to the
Council of Educator Preparation (CAEP)
. This accreditation covers initial programs and advanced programs at SAU. However, the accreditation does not include individual education courses that the institution offers to P-12 educators for professional development, re-licensure, or other purposes.