The Office of Financial Aid provides financial assistance to qualified students in pursuit of their educational objectives. Assistance is available through federal, state and institutional programs which include grants, loans, student employment and scholarships. All programs are administered in accordance with governing regulations.
Applying for Aid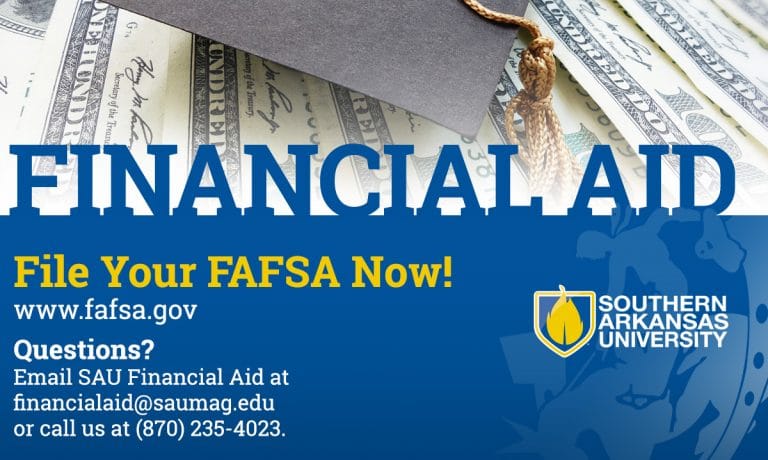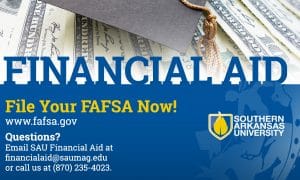 The first step in applying for any form of financial aid is to complete the Free Application for Federal Student Aid (FAFSA). It is available in two formats: electronic and paper.
Electronic – Student may complete the application and submit it directly to the processing center electronically at www.studentaid.gov. SAU's school code is 001107.
Paper – Students may obtain paper FAFSA's by calling 1-800-4FEDAID. Once the FAFSA has been completed, it must be mailed to the FAFSA processor.
Online Students
If you are registered in SAU on-line only classes, most financial aid applications and processes are available electronically for your convenience.  If you need additional assistance, please contact financial aid by clicking the "Contact Us" button.