Southern Arkansas University offers a variety of club sports for interested students, such as fishing, eSports, disc golf, and trapshooting. Club sports are competitive, University-sponsored team sports that compete against other colleges in the region, but do not have varsity status and are not organized by the NCAA. Sponsored by the Mulerider Activity Center and Student Affairs, Club Sports at SAU allow students the opportunity to participate in competitive sports at a local, regional, and national level.
Learn more about club sport teams at SAU below!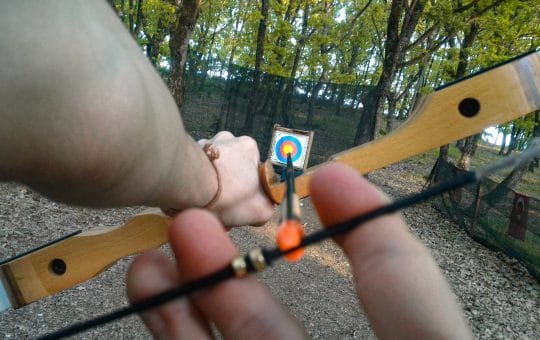 The SAU Archery Team is the official archery team for Southern Arkansas University. We are a competitive sports club sponsored by the Mulerider Activity Center at SAU and compete at the collegiate level through USA Archery.
SAU Archery members compete at the local, State, Regional, and National collegiate level
Membership dues through USA Archery are $45 per student annually
Men's and Women's Divisions
Competitive Disciplines include: Outdoor Target, Indoor Target, Field Archery, and 3D Archery
Competitive Divisions include: Recurve Division, Compound Division, Barebow Division, and Para Divisions
Club Advisor: Jackson Jones – 870-235-5243, jacksonjones@saumag.edu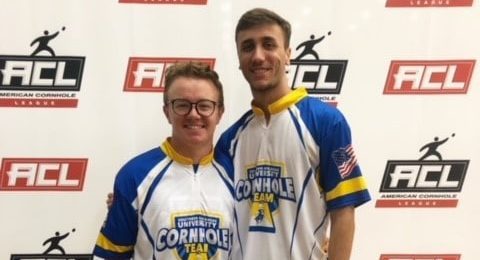 SAU Cornhole Team members compete in local, state, and regional tournaments and also get a chance to compete at the national level.
Play in the Southwest Conference, which includes Arkansas, Louisiana, Mississippi, and Texas
Compete in American Cornhole League sanctioned events
Collegiate membership to ACL – ranges from $10 – $100, individually
Team members area encouraged to play as many tournaments as they choose, at their own expense.
Practice weekly at the Mulerider Activity Center
All equipment shall be ACL approved, SAU Cornhole team has 6 ACL approved boards and Tribal Cornhole bags
Competitive season runs from August to August. With National Tournament in December/January
President: Sawyer Goodrum, 870-403-8029, SJGoodrun2232@muleriders.saumag.edu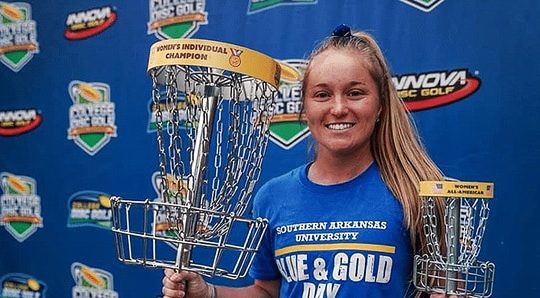 Established in 2017, the SAU Disc Golf team has The University provides an 18-hole disc golf course on the campus. Whitney Brown was named the 2021 and 2022 College Disc Golf Women's National Champion, the third time a Mulerider has claimed the title in the past four years. The Mulerider Disc Golf Women's Team also won the National Championship in 2019.
SAU disc golf players get to compete in regional league and qualifier events to earn a spot to the College Disc Golf Championships
Men's and Women's Teams
Play in the Southern Collegiate Disc Golf Association (SCDGA) against Arkansas State University, Central Baptist College, Hendrix College, Lyon College, University of Arkansas, University of Central Arkansas, University of Mississippi, and University of Tulsa
Professional/Collegiate membership for all team members – College Disc Golf Association
Membership dues are $65 yearly
Individual membership dues are based on travel fee and dependent on tournaments
Rated rounds in the fall and spring semesters. Qualifiers to be able to compete at Nationals begin in October and end in March. National Tournament is in April every year.
President: Austin Mesick, 903-272-9740, austinmesick1214@gmail.com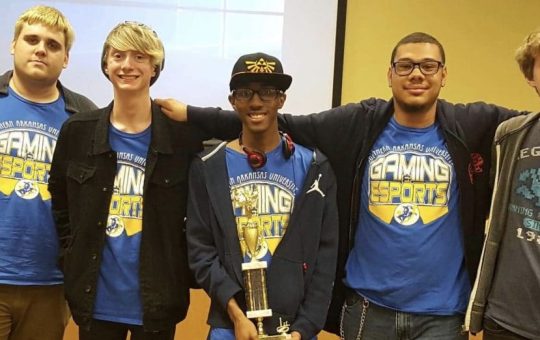 eSports at Southern Arkansas University provides a  the opportunity for students to enjoy playing video games in competition with each other.
Southern Arkansas University offers two levels of esports athletic membership: varsity and non-varsity teams.
Varsity:  Mulerider Esports varsity teams compete against other collegiate teams across the United States and Canada in dedicated collegiate leagues.  Varsity players represent SAU at the highest gaming level and team positions are competitive.  Scholarships are available for varsity team members.
Non-Varsity:  Mulerider Esports non-varsity teams compete in a variety of local and online competitions.  These titles are not offered in competitive collegiate leagues, but SAU is dedicated to providing competitive opportunities for these titles.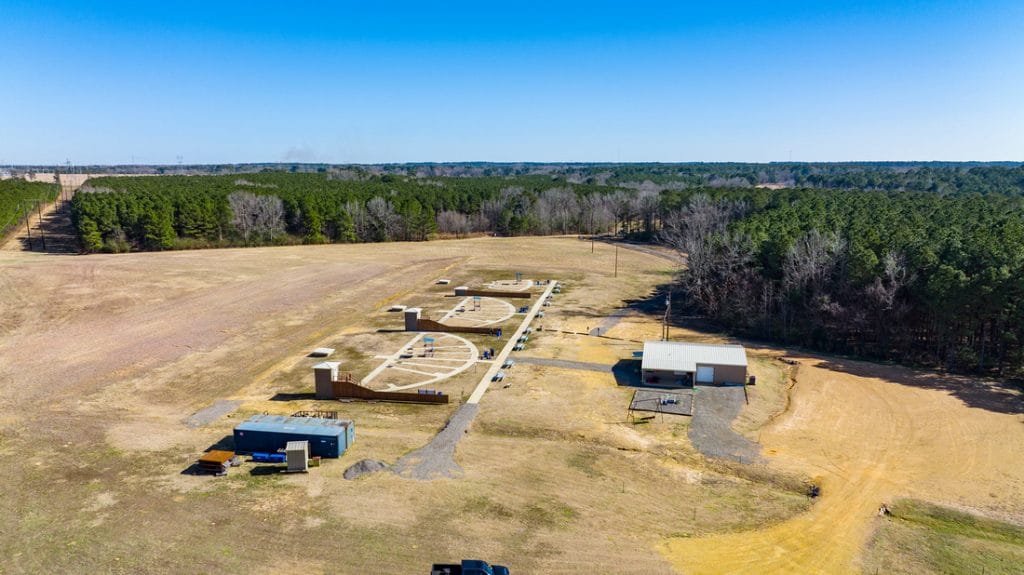 Responding to one of the fastest growing youth sporting events in the region, Southern Arkansas University launched trap shooting as a club sport during the fall of 2019. Thanks to generous donors, SAU has the only trap shooting facility located on a public university campus.
The SAU team competes in ACUI tournaments, shooting singles, doubles, and sporting clays. SAU's range currently offers 3 trap shooting fields, but team members are supported in individual efforts to train and represent the institution at competitions in sporting clay events by training off-site for sporting clay competition.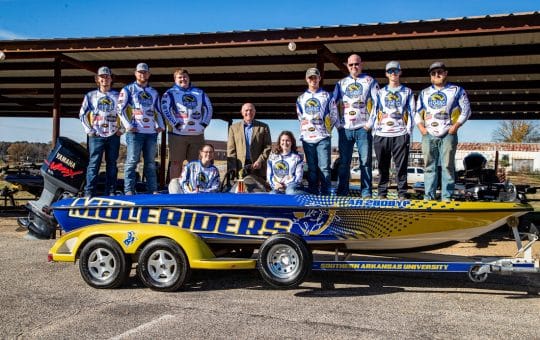 The Southern Arkansas University fishing team is a competitive, co-ed bass fishing team that strives for our team members to be competitive but to display good sportsmanship and teamwork as well.
The team is coached by Chris Boswell and has a board of officers composed of team members that assist in directing the organization. There is a wrapped Ranger bass boat that is available for team use.
The boat was donated to the team in 2013 by one of our wonderful alumni, Mr. Fred Eason. Also, in the fall of 2021 there was a boat storage facility built on campus. This facility provides a secure place for team members to store and charge their boats during their career at Southern Arkansas University.
Team Officers
President – Shane Foster
Secretary – Hannah Walters
Treasurer – Trey Darden
Reporter – Blake Stringfellow
Events
The team competes in regional as well as national tournaments. Currently, we participate in the Arkansas Collegiate Series and Major League Fishing Abu Garcia College Fishing. The Arkansas Collegiate Series tournaments take place on Arkansas lakes. The Major League Fishing Abu Garcia College Fishing tournaments take the team all around the country.
Outreach
Team members participate in community events and community service. We work closely with local high school fishing teams to help young anglers develop their fishing skills. Also, we participate in the Mulerider Treat Trolley which student organizations from SAU visit the local elementary school to deliver treats to the students.
Scholarships
There are currently 2 scholarships available through the fishing team. One is awarded to an incoming freshman, the other to a current team member. The scholarship for current team member is awarded based on performance during the previous season.
Future
Plans are in motion to participate in more tournament series as well as start our own series on local lakes. We are working to expand our team. Since our team is growing quickly, we are working to get another boat that would be available for team use.
More Information
If you are interested in joining the Southern Arkansas University fishing team, or simply have questions about joining, please reach out to Coach Chris Boswell at chrisboswell@saumag.edu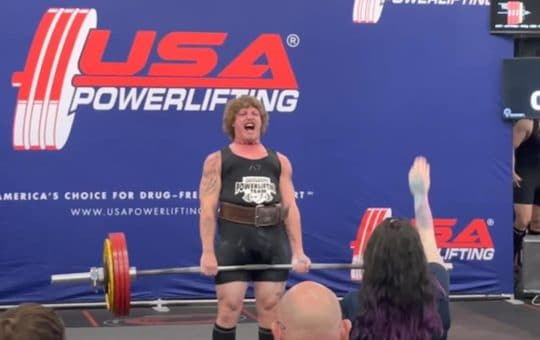 The SAU Powerlifting Team is the official powerlifting team for Southern Arkansas University. We are a competitive sports club sponsored by the Mulerider Activity Center at SAU and compete at the collegiate level through USA Powerlifting.
SAU Powerlifting Team members compete at the local, State, Regional, and National collegiate level
Students compete in Squat, Bench Press, and Deadlift
Membership dues through USA Powerlifting are $65 per student annually
Club President: Sawyer Boyd – 870-213-0758, sdboyd2344@muleriders.saumag.edu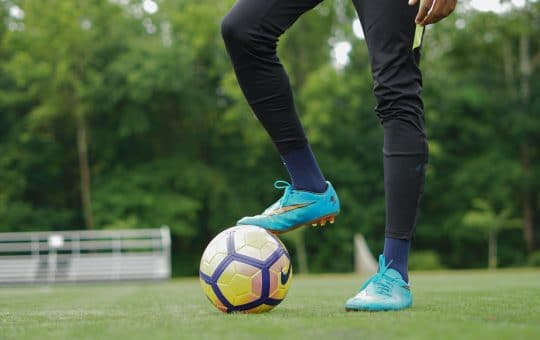 The SAU Soccer Team is the official soccer team for Southern Arkansas University. We are a competitive sports club sponsored by the Mulerider Activity Center at SAU and compete at the collegiate level through NIRSA Region IV (Arkansas, Kansas, Louisiana, Missouri, New Mexico, Oklahoma, and Texas)
SAU Soccer members compete at the local, state, regional, and National collegiate level.
Team established in Fall 2022
Team will practice and compete against other colleges and universities on a newly established soccer field at SAU
Affiliated with Texas Collegiate Soccer League in conjunction with NIRSA Region IV
Men's and Women's Division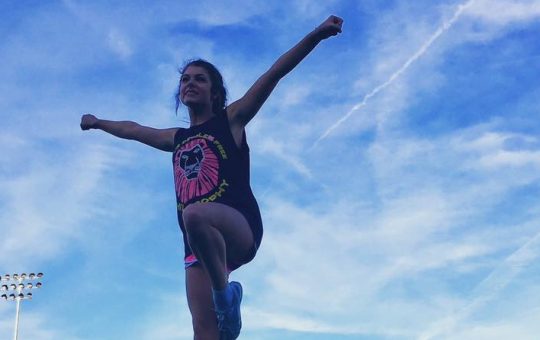 The fastest growing female sport in the country, Stunt is an exciting head-to-head game between two teams who execute skills-based routines in various categories – partner stunts, jumps & tumbling, pyramids & tosses, and team routines.
Price: $149 for whole group membership
Stunt has three primary objectives: promote safety and safety education for cheer in the United States; help grow and develop interest and participation in cheer throughout the United States; and represent the United States of America in international cheer competitions.
Participating in competition Spring 2022.  Spring 2023 we will be participating in 6-8 competition games. National Championship begin in April.
Practice – Monday-Thursday 2 hours a day in Auxiliary Gym beginning in September.
Stunt is a Spring season sport and competition begins February and ends in May.  Routines are released mid-September and practicing for competition begins.

Contact Information: Lydia Lindsey, 870-235-4180 – lydialindsey@saumag.edu