The Rankin College of Business Backpack to Briefcase program is one more way that we work to ensure our students are ready for career success.
A series of workshops aimed at giving every student the necessary tools for landing an internship or that first career position will be offered in the fall.
In the spring, workshops will be geared toward graduating seniors, providing them with helpful information as they transition into their career.
The fall series will begin the week of October 18. There will be sessions Monday – Friday.
Join via Zoom  https://saumag-edu.zoom.us/j/81882380286?pwd=am1Bb25YYzI3angwQlFwbktLQUNqUT09
*This Zoom link works for all sessions, except Thursday at 11 am.
Watch for updates as we add new speakers!
Backpack to Briefcase Schedule
Date
Topic
Speakers
MONDAY OCT 18
Oct 18

9:30 am

Student Experiences with Internships
Naija White, Windstream Services

Faith Lonigro, JB Hunt Transport Internship

Oct 18

12:40 pm

Social Media Presence
Jessica Yarbrough MBA, JD, Deputy Public Defender
TUESDAY OCT 19
Oct 19

9:30 am

Internship Search Strategies
Sheila Pearson, Internship Coordinator
Oct 19

12:40 pm

Interview Essentials Workshop
Beth Weldon, VP of Marketing, First Financial Bank

https://saumag-edu.zoom.us/j/81882380286?pwd=am1Bb25YYzI3angwQlFwbktLQUNqUT09

WEDNESDAY OCT 20
Oct 20

11 – 1pm

Mock Interviews
Alumni – scheduled by appt
Oct 20

2:10 pm

Using Handshake
Anne Sands, Director of SAU Career Services
THURSDAY OCT 21
Oct 21

9:30 am

Celebrating Women in Entrepreneurship Week
Bridget Joslin, Bridget's on the Square

Christy Watson, Bella Magnolia

Oct 21

11:00 am

Making a Positive Impression
Jack Crowley, Director of Services & Delivery- Healthcare Cloud, Virustream

Mohammed Islam, Senior Manager, Frito-Lay, Inc.

https://saumag-edu.zoom.us/j/84252940515?pwd=U3dmODBvSE5ScVVzSVhnMVIrNGliUT09

Oct 21

11:00 am

Making a Positive Impression
Elston Strong, Owner/Agent State Farm

https://saumag-edu.zoom.us/j/86179549496?pwd=bGdnRlFLVTNTWnZMK1ZnRnZQdG1VZz09

Oct 21

11:00 am

Making a Positive Impression
Mindy West, EVP/CFO, Murphy USA

Dory Stiles, Assistant Treasurer, Koch Industries

https://saumag-edu.zoom.us/j/88033075839?pwd=TXZ4SEF4LytqOGU0bUtLYlBxZGpkQT09

FRIDAY OCT 22
Oct 22

8:00 am

Connecting Majors to Careers
Kile Pletcher, Decision Support Analyst II, Baptist Health

Jon Quillin, Production Manager, Southern Aluminum

Oct 22

9:00 am

Connecting Majors to Careers
Mia Hyman, Director of Marketing and Sales, The Burgundy Hotel

Kile Pletcher, Decision Support Analyst II, Baptist Health

Oct 22

10:00 am

Connecting Majors to Careers
Alan Tyson, General Manager at Polyethylene Containers, Inc.

Ethan Young, Financial Advisor at Edward Jones

Oct 22

11:00 am

Connecting Majors to Careers
Alan Tyson,General Manager at Polyethylene Containers, Inc.

Mia Hyman, Director of Marketing and Sales, The Burgundy Hotel
Featured Speakers

Ms. Beth Weldon
A long time ago, in a galaxy far away, Beth Cameron Weldon stepped onto the campus of SAU. She thought she wanted to be an elementary teacher, but soon realized she couldn't stay in the same room with 20 children all day, every day. She changed her major to Marketing and started hanging out with the "cool kids" at Peace Hall…..and the rest, as they say – is history. Earning a double major in Marketing and Economics, she graduated and began a diverse journey through several different careers before finding her niche in the marketing sector.
She spent five years as the Resource Development Director for SHARE Foundation in El Dorado – writing and implementing grants, planning and executing major fundraising events, and leading the charge for public, corporate and employee relations efforts. She had a brief stint as the Executive Director of the United Way of Union County before being wooed away from the nonprofit sector and into the challenging world of bank marketing.
For the past 15 years, she's been the VP of Marketing for First Financial Bank in El Dorado. During that time, they've experienced tremendous growth – from assets of $560 million in 2007 to over $1.6B today. With only a staff of 4, they produce all marketing collateral, printed materials, videos, website, and digital and social media efforts. They also manage all company fundraisers and community outreach projects, press releases, public relations, and employee events.
A 'jane-of-all-trades', Beth loves the challenge of learning new things and encourages you to be a lifelong learner. She loves live music, making people laugh, and carbs. She can frequently be found trying to burn off those carbs on hiking trails around the state, with her sidekick/rescue dog Max. She's 20 miles into her 220-mile goal of completing the Ouachita Trail from Oklahoma to Little Rock.
She is married to Chuck Weldon from Magnolia and the proud parent of two grown children who no longer ask for money.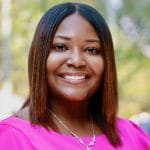 Ms. Naija White
Naija White is from Lewisville, Arkansas. She is a senior majoring in Information Systems. During the summer, she had the opportunity to be a part of the Tjuana Byrd's Internship. She was an intern for Windstream in Little Rock, Arkansas.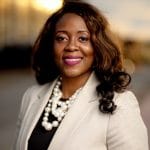 Ms. Jessica Yarbrough
Jessica S. Yarbrough is a two-time graduate of Southern Arkansas University, having received a BBA in 2004 and an MBA in 2021. As a licensed attorney, she obtained a Juris Doctorate Degree from Southern University Law Center, Baton Rouge, Louisiana, in 2007, and is currently the Deputy Public Defender for Columbia County. Ms. Yarbrough previously practiced law in Chicago, Illinois, and Pine Bluff, Arkansas. She has worked in private practice, is a former prosecutor, has worked as a city attorney for various cities throughout Arkansas, and as a Constitutional Law Instructor at the University of Arkansas at Pine Bluff. While attending SAU, she was the president of Alpha Kappa Alpha, Sorority, Inc., Genesis Ministry Choir, and Phi Beta Lambda.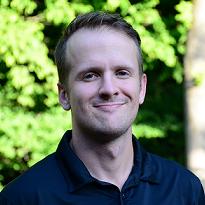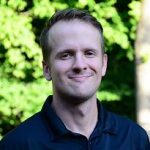 Mr. Jack Crowley
Jack Crowley joined the Business Advisory council in 2021. He is a 2009 graduated of Southern Arkansas University earning a Bachelor of Business Administration with a finance focus. Additionally, he was a four year member of SAU's golf team & the 2009 scholar athlete of the year. Following graduation, he was part of Dell/EMC's 'Global Services Associate Program' that trained recent graduates with technical degrees or honor students in business on storage area network, networking, system administration and other technical disciplines. Jack is currently the Director of Services & Delivery for Virtustream's cloud (a Dell Technologies Business) healthcare. He previously was the global leader of Virtustream's business operations team overseeing procurement/supply chain, vendor management, resource management, revenue operations and more. Additionally, Jack has led or co-led various corporate initiatives where he worked with product management, marketing, strategy, sales, etc.
Originally from the greater Detroit, MI area, Jack is currently residing near Memphis, TN with his wife Audra (also a SAU alum) and his two kids Liam & Emma. He spends most of his spare time with his family going on trips to Florida, Michigan and Tennessee.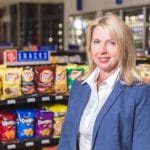 Ms. Mindy West
Ms. Mindy West is Chief Financial Officer & Treasurer and Executive Vice President Fuels of Murphy USA Inc. After working for Murphy Oil Corporation for 17 years, she joined the company in 2013 when it spun-off from Murphy Oil Corporation. Prior to Ms. West's current position as EVP Fuels, CFO and Treasurer for Murphy USA Inc, she was the director of investor relations from 2001 to 2006 and then served as a vice president and treasurer from 2007 to 2013 at Murphy Oil Corporation. With a growing network of almost 1,700 retail stores in 28 states, the team at Murphy USA serves more than 1.6 million customers each day.
Ms. West continually expands her leadership roles while actively supporting the El Dorado and greater Arkansas communities by serving as a Director on the Boards of Simmons First National Corporation, SHARE Foundation, Razorback Foundation and United Way Union County.
Ms. West earned a Bachelor's in Finance from The University of Arkansas. She later obtained a Bachelor's in Accounting from Southern Arkansas University and attained her CPA the week following graduation in order to get her foot in the door at Murphy Oil Corporation. She is both a Certified Public Accountant as well as a Certified Treasury Professional.
Ms. West has also been recognized as AMP 2021 Top Influencers of the Year, National Association of Convenience Stores Top Women of Convenience Honoree, AY Magazine Intriguing Women, and Arkansas Business 200 Most Influential Industry Leaders.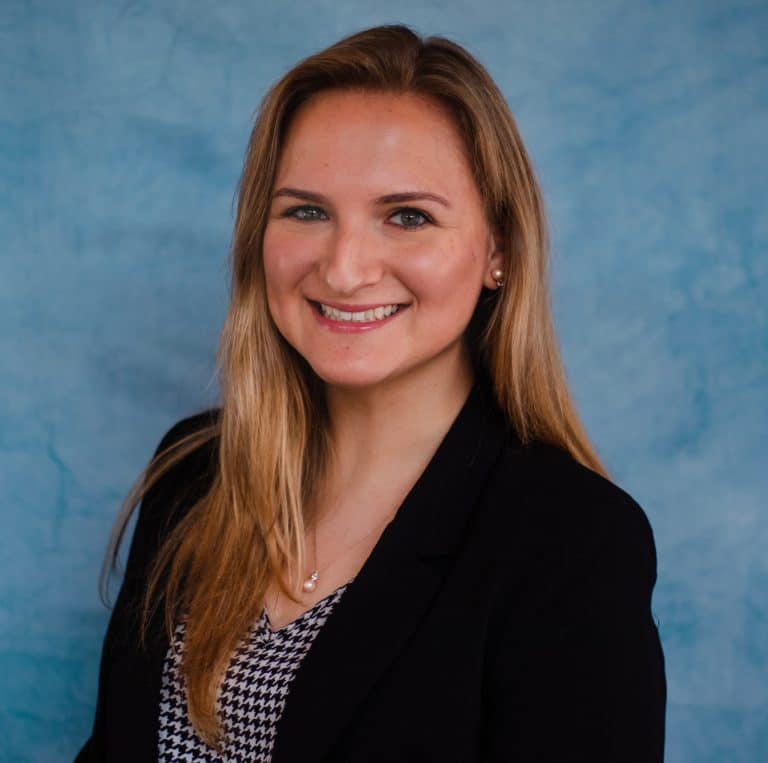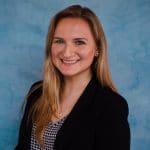 Ms. Faith Lonigro
Faith Lonigro is from San Antonio, Texas. She is a Supply Chain Management major and will be graduating in December. During the Summer, Faith interned at J.B. Hunt Transport in the Managed Logistics Department for Integrated Capacity Solutions.
Ms. Christy Watson
I am originally from Shreveport, Louisiana, and have been a resident of Magnolia since 2013.  I graduated from massage therapy school from Blue Cliff College in Shreveport, Louisiana in September, 2013.  I was licensed as a massage therapist in November, 2013, when I opened my private massage practice, Watson Therapeutic Massage.  I built my business and in June 2017 I bought my building and began the steps to opening Bella Magnolia Salon & Spa with the assistance of the ASBTC.  I attended SAU briefly in 2019 working towards my business degree, which I still intend to complete at a future date.  I returned to school in June 2020 at Guy's Academy in Shreveport where I obtained my esthetics degree.  I was subsequently fully licensed as an esthetician in February, 2021.  I am now dually licensed in massage therapy and esthetics.
I have been fortunate to work with some amazing women, all of which are entrepreneurs.  I am looking forward to speaking with the students about my experience, building my business and my brand.

Mr. Elston Strong
Elston M. Strong has served on the Business Advisory Council since 2018, the same year he received the SAU Distinguished Alumni Award. He is a 1980 graduate of Southern Arkansas University earning a Bachelor of Business Administration in Marketing with a minor in Sociology. His post-graduate studies include certificates from Insurance Specialty Training of Arkansas, and he is a licensed insurance producer for the state of Arkansas.
Elston has worked for State Farm Insurance Company since 1981, first as a personal lines underwriter, and then as an agent when he was appointed an agent in Little Rock, Arkansas in February of 1986. He currently owns his own State Farm agency in Little Rock, where he has been recognized as a Select Agent, Honor Agent, and Legion of Honor recipient by State Farm. He is a long-term member of the Agents Training Seminar for new agents. He has also received the National Quality Award presented by Life Insurance Marketing & Research Association and National Association of Life Underwriters.
His public service includes mentoring in local school districts and colleges, serving on the Board of Directors for the State Farm Political Action Committee, Inc, and being President of TCZ Management, LLC, a local property management company. Elston is also active in his church, Hunter United Methodist, where he served for 6 years on the Youth Intervention & Prevention Board and 8 years as Chairman of the Administrative Council.
Elston lives in Little Rock with his wife, Maybelline, and two sons Maurice and Simeund, along with a multitude of grandchildren.
Mr. Dory Stiles
Dory serves as Assistant Treasurer for Koch Industries, Inc. where he leads the capability responsible for Capital Markets, Rating Agencies, Investor Relations and Banking Relationships.
Before joining Koch in 2014, Dory worked at Murphy Oil Corporation for over 20 years in a number of leadership roles both domestically and internationally including accounting, tax, investor relations, finance and administration, treasury, and risk. He began his career as an auditor at BKD.
Dory is a certified public accountant and a graduate of Southern Arkansas University where he received a B.B.A. in Accounting with a minor in Finance. He and his wife Angy, also a Southern Arkansas University graduate, reside in Wichita, Kansas and have two children. He serves on the Rankin College of Business Advisory Council for Southern Arkansas University.
Mr. Mohammed Islam
Mohammed has over 23 years of global experience in consumer goods industries driving performance improvement and profitability levels in demanding and highly competitive markets. His expertise has been applied in process improvement, customer service, cost reduction and profitability improvements. During last 2 years, Mohammed has been integral part of Frito-Lay's Manufacturing Center of Excellence team developing strategic capability plan, leading productivity programs, and implementing best of breed manufacturing solutions. Mohammed has worked for PepsiCo since 1999 and has held numerous positions with increasing responsibility throughout supply chain, logistics, finance, field and global operations. Prior to joining PepsiCo, Mohammed worked at CompUSA as a Key Account Manager and started his career at Henry Schein, Inc. as a Staff Accountant. He holds a Master of Business Administration from University of North Texas and a B.S. in Accounting from Southern Arkansas University.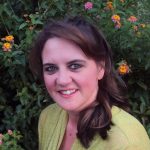 Ms. Bridget Joslin
Bridget Joslin has made her life's work to focus around the floral industry. She has taken her opportunities and developed them into a 25 year floral career. She strives to design and create floral works of art that brings joy through flowers.
Bridget was inducted into the American Institute of Floral Design (AIFD) in 2019 and is currently President of the Arkansas Teleflora Unit. She is a Louisiana Licensed Florist and serves as a director on the Louisiana State Floral Association Board. She is also an educator for the Certified Florist Program through Michigan State University and a director on the AIFD South Central Board. She became an Arkansas Master Florist in 2002.
Bridget was part of the FTD World Cup Crew at the Philadelphia Flower Show in 2019 and enjoys designing for Fiesta Floats for the Tournament of Roses Parade in California. She currently owns Bridget's On The Square in Magnolia, Arkansas. In 2020, Bridget's On The Square won the Banner News Reader's Choice Awards in all 4 categories, Best Florist, Best Floral Design, Best Wedding Floral Designer and Best Cemetery Floral Arrangements.
Mr. Kile Pletcher
Hi my name is Kile Pletcher. I grew up in Magnolia, AR, where I attended Southern Arkansas University. In Fall 2018, I graduated with a degree in Finance. I am also getting my MBA through SAU and plan to graduate in Spring 2023. I am now 25 years old and live in Conway with my wife, Sydney.
I currently work at Baptist Health as a Decision Support Analyst. Baptist Health is an Arkansas healthcare system composed of 11 hospitals ranging from Fort Smith down to Arkadelphia. As a Decision Support analyst, my job is to help provide our systems' administrators and operational leaders with the financial information they need to make informed decisions about the direction of each service Baptist Health has to offer. Some of my job duties that aid in this process are maintaining monthly cost accounting, constructing service line and patient level profitability reports, and tracking the progress of our many service/quality improvement initiatives.
I hope to eventually work in healthcare administration, and I believe the work I am currently doing is preparing me to do that one day. Although administration is my long-term career goal, I couldn't be happier with my job as an analyst.
Mr. Jon Quillin
Mr. Jon Mark Quillin of Magnolia, Arkansas, completed his undergraduate studies in Management at the Rankin College of Business in 2017. Through online classes, Quillin was able to complete his MBA (Supply Chain) in December of 2019 while still working. He worked as a Graduate Assistant for the Spring semester of 2018, later to accept a position as a Food and Inventory Manager at Keystone Food Services. In October of 2019, Quillin was promoted to Quality Control Specialist at a sister distribution center. Currently, Jon Quillin is working as a Production Manager at Southern Aluminum.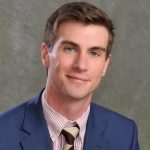 Mr. Ethan Young
Ethan Young graduated SAU in 2017 after completing a bachelor's degree in fine arts. He joined Edward Jones as a Financial Advisor here in Magnolia in 2017 where he helps his clients achieve their goals and secure their future.  Ethan has been married to his wife Victoria, also a Financial Advisor, since 2015.  In his free time he enjoys hunting, fishing, and generally anything outdoors.  Ethan currently serves on the board of the South Arkansas Symphony Orchestra.
Corporate Sponsors
Thank you to our sponsors making this week possible.