The Rankin College of Business Backpack to Briefcase program is one more way that we work to ensure our students are ready for career success.
A series of workshops aimed at giving every student the necessary tools for landing an internship or that first career position will be offered in the fall.
In the spring, workshops will be geared toward graduating seniors, providing them with helpful information as they transition into their career.
The fall series will begin the week of October 18. There will be sessions Monday – Friday.
Join via Zoom  https://saumag-edu.zoom.us/j/81882380286?pwd=am1Bb25YYzI3angwQlFwbktLQUNqUT09
*This Zoom link works for all sessions, except Thursday at 11 am.
Watch for updates as we add new speakers!
Backpack to Briefcase Schedule
Date
Topic
Speakers
MONDAY OCT 18
Oct 18

9:30 am

Student Experiences with Internships
Naija White, Windstream Services

Faith Lonigro, JB Hunt Transport Internship

Oct 18

12:40 pm

Social Media Presence
Jessica Yarbrough MBA, JD, Deputy Public Defender
TUESDAY OCT 19
Oct 19

9:30 am

Internship Search Strategies
Sheila Pearson, Internship Coordinator
Oct 19

12:40 pm

Interview Essentials Workshop
Beth Weldon, VP of Marketing, First Financial Bank

https://saumag-edu.zoom.us/j/81882380286?pwd=am1Bb25YYzI3angwQlFwbktLQUNqUT09

WEDNESDAY OCT 20
Oct 20

11 – 1pm

Mock Interviews
Alumni – scheduled by appt
Oct 20

2:10 pm

Using Handshake
Anne Sands, Director of SAU Career Services
THURSDAY OCT 21
Oct 21

9:30 am

Celebrating Women in Entrepreneurship Week
Bridget Joslin, Bridget's on the Square

Christy Watson, Bella Magnolia

Oct 21

11:00 am

Making a Positive Impression
Jack Crowley, Director of Services & Delivery- Healthcare Cloud, Virustream

Mohammed Islam, Senior Manager, Frito-Lay, Inc.

https://saumag-edu.zoom.us/j/84252940515?pwd=U3dmODBvSE5ScVVzSVhnMVIrNGliUT09

Oct 21

11:00 am

Making a Positive Impression
Elston Strong, Owner/Agent State Farm

https://saumag-edu.zoom.us/j/86179549496?pwd=bGdnRlFLVTNTWnZMK1ZnRnZQdG1VZz09

Oct 21

11:00 am

Making a Positive Impression
Mindy West, EVP/CFO, Murphy USA

Dory Stiles, Assistant Treasurer, Koch Industries

https://saumag-edu.zoom.us/j/88033075839?pwd=TXZ4SEF4LytqOGU0bUtLYlBxZGpkQT09

FRIDAY OCT 22
Oct 22

8:00 am

Connecting Majors to Careers
Kile Pletcher, Decision Support Analyst II, Baptist Health

Jon Quillin, Production Manager, Southern Aluminum

Oct 22

9:00 am

Connecting Majors to Careers
Mia Hyman, Director of Marketing and Sales, The Burgundy Hotel

Kile Pletcher, Decision Support Analyst II, Baptist Health

Oct 22

10:00 am

Connecting Majors to Careers
Alan Tyson, General Manager at Polyethylene Containers, Inc.

Ethan Young, Financial Advisor at Edward Jones

Oct 22

11:00 am

Connecting Majors to Careers
Alan Tyson,General Manager at Polyethylene Containers, Inc.

Mia Hyman, Director of Marketing and Sales, The Burgundy Hotel
Featured Speakers

Ms. Beth Weldon
A long time ago, in a galaxy far away, Beth Cameron Weldon stepped onto the campus of SAU. She thought she wanted to be an elementary teacher, but soon realized she couldn't stay in the same room with 20 children all day, every day. She changed her major to Marketing and started hanging out with the "cool kids" at Peace Hall…..and the rest, as they say – is history. Earning a double major in Marketing and Economics, she graduated and began a diverse journey through several different careers before finding her niche in the marketing sector.
She spent five years as the Resource Development Director for SHARE Foundation in El Dorado – writing and implementing grants, planning and executing major fundraising events, and leading the charge for public, corporate and employee relations efforts. She had a brief stint as the Executive Director of the United Way of Union County before being wooed away from the nonprofit sector and into the challenging world of bank marketing.
For the past 15 years, she's been the VP of Marketing for First Financial Bank in El Dorado. During that time, they've experienced tremendous growth – from assets of $560 million in 2007 to over $1.6B today. With only a staff of 4, they produce all marketing collateral, printed materials, videos, website, and digital and social media efforts. They also manage all company fundraisers and community outreach projects, press releases, public relations, and employee events.
A 'jane-of-all-trades', Beth loves the challenge of learning new things and encourages you to be a lifelong learner. She loves live music, making people laugh, and carbs. She can frequently be found trying to burn off those carbs on hiking trails around the state, with her sidekick/rescue dog Max. She's 20 miles into her 220-mile goal of completing the Ouachita Trail from Oklahoma to Little Rock.
She is married to Chuck Weldon from Magnolia and the proud parent of two grown children who no longer ask for money.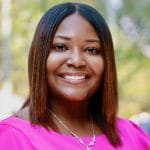 Ms. Naija White
Naija White is from Lewisville, Arkansas. She is a senior majoring in Information Systems. During the summer, she had the opportunity to be a part of the Tjuana Byrd's Internship. She was an intern for Windstream in Little Rock, Arkansas.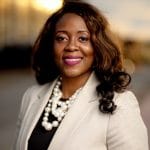 Ms. Jessica Yarbrough
Jessica S. Yarbrough is a two-time graduate of Southern Arkansas University, having received a BBA in 2004 and an MBA in 2021. As a licensed attorney, she obtained a Juris Doctorate Degree from Southern University Law Center, Baton Rouge, Louisiana, in 2007, and is currently the Deputy Public Defender for Columbia County. Ms. Yarbrough previously practiced law in Chicago, Illinois, and Pine Bluff, Arkansas. She has worked in private practice, is a former prosecutor, has worked as a city attorney for various cities throughout Arkansas, and as a Constitutional Law Instructor at the University of Arkansas at Pine Bluff. While attending SAU, she was the president of Alpha Kappa Alpha, Sorority, Inc., Genesis Ministry Choir, and Phi Beta Lambda.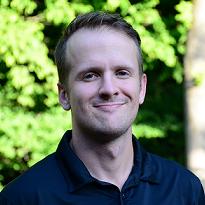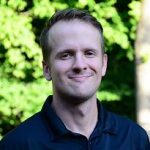 Mr. Jack Crowley
Jack Crowley joined the Business Advisory council in 2021. He is a 2009 graduated of Southern Arkansas University earning a Bachelor of Business Administration with a finance focus. Additionally, he was a four year member of SAU's golf team & the 2009 scholar athlete of the year. Following graduation, he was part of Dell/EMC's 'Global Services Associate Program' that trained recent graduates with technical degrees or honor students in business on storage area network, networking, system administration and other technical disciplines. Jack is currently the Director of Services & Delivery for Virtustream's cloud (a Dell Technologies Business) healthcare. He previously was the global leader of Virtustream's business operations team overseeing procurement/supply chain, vendor management, resource management, revenue operations and more. Additionally, Jack has led or co-led various corporate initiatives where he worked with product management, marketing, strategy, sales, etc.
Originally from the greater Detroit, MI area, Jack is currently residing near Memphis, TN with his wife Audra (also a SAU alum) and his two kids Liam & Emma. He spends most of his spare time with his family going on trips to Florida, Michigan and Tennessee.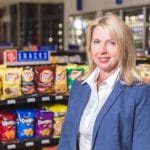 Ms. Mindy West
Ms. Mindy West is Chief Financial Officer & Treasurer and Executive Vice President Fuels of Murphy USA Inc. After working for Murphy Oil Corporation for 17 years, she joined the company in 2013 when it spun-off from Murphy Oil Corporation. Prior to Ms. West's current position as EVP Fuels, CFO and Treasurer for Murphy USA Inc, she was the director of investor relations from 2001 to 2006 and then served as a vice president and treasurer from 2007 to 2013 at Murphy Oil Corporation. With a growing network of almost 1,700 retail stores in 28 states, the team at Murphy USA serves more than 1.6 million customers each day.
Ms. West continually expands her leadership roles while actively supporting the El Dorado and greater Arkansas communities by serving as a Director on the Boards of Simmons First National Corporation, SHARE Foundation, Razorback Foundation and United Way Union County.
Ms. West earned a Bachelor's in Finance from The University of Arkansas. She later obtained a Bachelor's in Accounting from Southern Arkansas University and attained her CPA the week following graduation in order to get her foot in the door at Murphy Oil Corporation. She is both a Certified Public Accountant as well as a Certified Treasury Professional.
Ms. West has also been recognized as AMP 2021 Top Influencers of the Year, National Association of Convenience Stores Top Women of Convenience Honoree, AY Magazine Intriguing Women, and Arkansas Business 200 Most Influential Industry Leaders.
Corporate Sponsors
Thank you to our sponsors making this week possible.