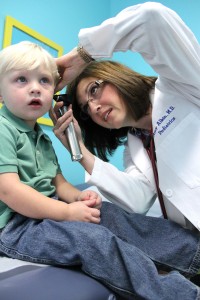 Healthcare is so important in everyone's life and you could be helping people that really need it; everyday you can make a difference in someone's life. Health careers are stable, well paying, and are extremely rewarding.
Pre-Health & Allied Health professionals are involved with the delivery of health or related services pertaining to the identification, evaluation and prevention of diseases and disorders, dietary and nutrition services, rehabilitation and health systems management, among others. Pre-Health professionals, to name a few, include pre-dental, pre-pharma, pre-veterinary, pre-optometry. Allied heath professionals, to name a few, include nursing, dental hygienists, diagnostic medical sonographers, dietitians, medical technologists, occupational therapists, physical therapists, radiographers, respiratory therapists, and speech language pathologists etc.
The major highlights of the Pre-Professional careers are:
Fast growing occupations
Many job opportunities
Great salaries
Course completion in two years or less
Courses : Pre-Health Studies
Pre-Medicine
Pre-Dental
Pre-Pharmacy
Pre-Optometry
Courses : Allied Heath Studies
Medical Technology
Pre-Physical Assistant
Pre-Podiatric Medicine
Pre-Chiropractic Medicine
Pre-Physical Therapy
Pre-Occupational Therapy
Pre-Radiography
Pre-Respiratory Therapy
Pre-Health Professional Student Organization
The Pre-Health Professional Student Organization (PHPSO)  is a student organization within the College of Science and Engineering for students interested in health-related professions, though anyone can join.  Working closely with the Pre-Health Advising Committee and faculty advisor Gisela Sulkowski, the organization sponsors ongoing activities, including the speaker seminar series, and provides valuable information about the different pre-health programs available from veterinary medicine, dentistry, physical therapy, and pharmacy schools. In addition to the speaker seminars, the PHPSO offers prep materials for pre-professional tests, such as the MCAT. Joining the PHPSO is a great benefit for students of any major, not just those interested in the health professions.
Pre-Health Professional Advisory Committee

The Pre-Health Advisory College Committee convenes to discuss the assessment and viability of pre-health activities, letters of recommendation and strategic planning. The committee is constituted of the advisors of the pre-health organization and the dean of the College of Science and Engineering. Visiting members to the committee will be added as required.
Committee Members:
Brochure