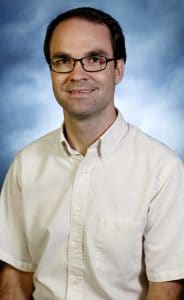 Dr. Jesse Filbrun
Assistant Professor of Biology / Department Chair
Address
MSC 9246
Building/Office: Science (SCI) 106J
Slot Number: 14
Recent Posts
Educational Background
Postdoctoral Researcher, Department of Coastal Sciences, The University of Southern Mississippi, Gulf Coast Research Laboratory, Ocean Springs, MS, 2013–2014
Ph.D., Department of Evolution, Ecology, and Organismal Biology, The Ohio State University, Columbus, OH, 2013
B.S., Biology, Bowling Green State University, Bowling Green, OH, 2008
Classes
University Biology II, BIOL 1113
Vertebrate Zoology, BIOL 2023/2021
Wildlife Issues in a Changing World, BIOL 2143
Biology of Fishes (Ichthyology), BIOL 3393/3391
Marine Biology, BIOL 3503
Ecology, BIOL 4013/4011
Oceanography (Advanced Topics), BIOL 4693
Independent Research, BIOL 4991
Research Interests
I am broadly interested in aquatic and marine ecology, with emphasis on how natural and human disturbances affect ecosystem structure and function.  My research focuses on using stable isotopes to model elemental flow of feeds added to aquaculture ponds, teasing apart the mechanisms that drive fish recruitment into adult populations by linking early diets and digestive physiology with growth and survival, understanding how harmful algal blooms relate to watershed land use practices, and resolving the effects of the Deepwater Horizon oil spill on fisheries in the northern Gulf of Mexico.
Publications
Filbrun, J.E., and D.A. Culver. 2014. Stable isotopes reveal live prey support growth of juvenile channel catfish reared under intensive feeding regimens in ponds. Aquaculture 433:125–132.
*Filbrun, J.E., D.A. Culver, and J.D. Conroy.  2013. Understanding seasonal phosphorus dynamics to guide effective management of shallow, hypereutrophic Grand Lake St. Marys, Ohio. Lake and Reservoir Management 29:165–178.
*Nominated for the James LaBounty Award for best paper published in Lake and Reservoir Management during 2013.
Filbrun, J.E., C.A. Reynolds, and D.A. Culver. 2013. Effects of feeding rate on habitat quality in fish rearing ponds. Journal of the World Aquaculture Society 44:198–209.
Filbrun, J.E., and D.A. Culver. 2013. Can reduced provision of manufactured feed improve fish production efficiency in ponds? North American Journal of Aquaculture 75:64–76.
Bridgeman, T.B., J.D. Chaffin, and J.E. Filbrun. 2013. A novel method for tracking western Lake Erie Microcystis blooms, 2002–2011. Journal of Great Lakes Research 39:83–89.