| | |
| --- | --- |
| Department: | |
| Hours Required: | 122 |
| Categories: | Major, Undergraduate |
| Delivery: | On-Campus |
The agricultural education major is for the student who desires to teach agriculture in a school setting. State of the art facilities await students who choose the agricultural education major at SAU. After completing the general education requirements, students focus on courses in agriculture and education. Admission to the Teacher Education Program is required.
The Results
Students who complete all degree requirements will earn a bachelor of science degree in agricultural education. This degree prepares students to meet the state of Arkansas teacher licensure requirement.
About SAU Agriculture
The Agriculture program at SAU has highly trained, award-winning and motivated faculty who challenge our students, and help them to achieve their goals in a friendly environment that encourages conceptual thinking. We strive to provide as many diverse learning experiences as possible and the advantage to interface with the complexities of the industry of Agriculture.
Learning Goals
Our graduates communicate effectively
Our students acquire knowledge of agricultural systems to make ethical and informed decisions relating to food and fiber production
Our students can assimilate knowledge to develop critical thinking skills related to agriculture production and science
Our graduates understand the value of technology and its application in Agricultural Communication and Agriculture Production
Our graduates possess knowledge in the field of Agriculture
Agricultural Education (120 hours required for Degree)
University Requirement – 2 hours
GSTD
1002
Freshman Seminar
General Education – 27 hours
AGEC 2073 Principles of Agricultural Economics required for social science.

Natural and physical sciences included in major

Biological Science – 4 hours
BIOL
1103/1101
University Biology I/Lab
Natural Sciences – 4 hours
Select 4 hours from the following
CHEM
1013/1011
College Chemistry I/Lab
CHEM
1023/1021
University Chemistry I/Lab
Agriculture Core – 28 hours
ANSC
1003/1001
Introduction to Animal Science/Lab
ANSC
2002/2001
Animal Nutrition/Lab
ANSC
2013
Animal Anatomy and Physiology
PLSC
1003
Introduction to Plant Science
PLSC
2002/2001
Principles of Horticulture/Lab
PLSC
2012/2011
Soil Science/Lab
PLSC
2022/2021
Elements of Forestry/Lab
AGEC
3043
Farm Management
AGRI
4033
Issues in Agriculture
Mechanical Technology Core – 12 hours
AGED
1001/1002
Introduction to Agricultural Mechanics
AGED
2001/2002
Agricultural Power/Lab
AGED
2011/2012
Agricultural Structures/Lab
AGED
2021/2022
Agricultural Metals/Lab
 
Agricultural Science – 7 hours
Select 7 hours from the following
ANSC
3103/3101
Ruminant Animal Production/Lab
ANSC
3113/3111
Non-Ruminant Animal Production/Lab
PLSC
3032/3031
Greenhouse Management/Lab
AGRI
4452/4551
Internship in Agriculture I/II
 
Education Core – 38 hours
AGED
3003
Leadership and Communications
AGED
4001
Class and Group Management – Agriculture
AGED
4002
Supervised Field Experience II – Agriculture
AGED
4003
Methods of Teaching Agricultural Mechanics
AGED
4013
Methods in Agricultural Education
AGED
4023
Program Development
HKR
2000
Education Field Experence I Lab
HKR
2003
Introduction Education and Field Experience I
SPED
4073
Survey Exceptional Individuals
EDUC
3013
Education Psychology
EDUC
4003
Student Teaching Seminar
S ED
4006
Student Teaching I
S ED
4103
Student Teaching II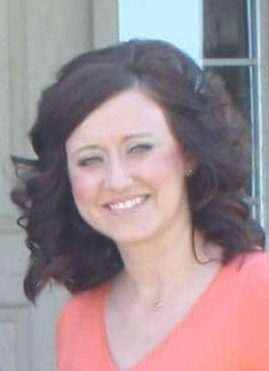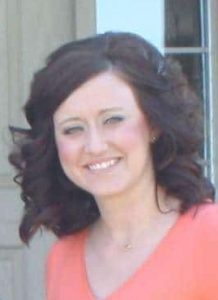 Jenna Brown
Degree:  Agricultural Education
Employer:  Arkansas Department of Career Education
Position: Agricultural Program Advisor
My time at SAU helped me build relationships and contacts across the state in agriculture which has been very valuable in event planning or identifying experts in areas for things such as professional development.
---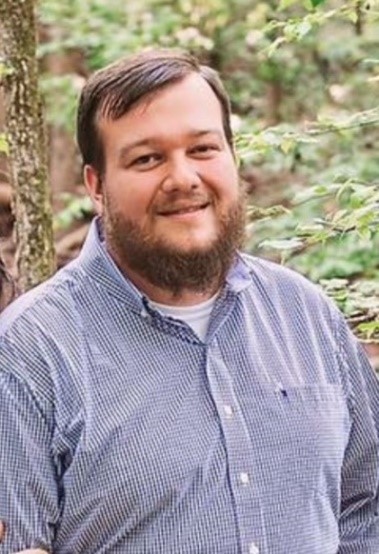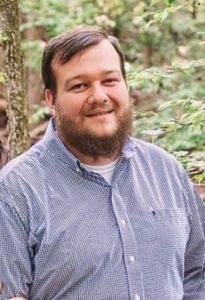 Tyler Granberry
Degree:  Agricultural Education
Employer:  Queen City Independent School District
Position: Agricultural Science Teacher/ Career and Technical Education Coordinator
My bachelor's degree provided me with the qualifications and training for employment as an Agricultural Science teacher.  Upon completion of my Master's, I was offered the duties of Career and Technical Education Coordinator for the school district.
---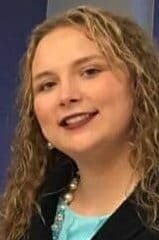 Casandra Welch
Degree:  Agricultural Education
Employer:  Ashdown High School
Position:  Science Teacher
My degree gave me the knowledge and tools I needed to get my first agriculture instructor position.  My professors installed the confidence I needed to teach and be successful in my career.
---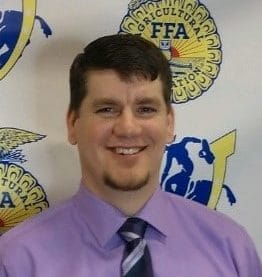 Justin Wiedower
Degree:  Agricultural Education
Employer:  Clinton Public School
Position:  Agriculture Teacher/FFA Advisor
Because of the experienced professors in my field, I was able to learn real life scenarios versus what theory says will happen in a classroom.
---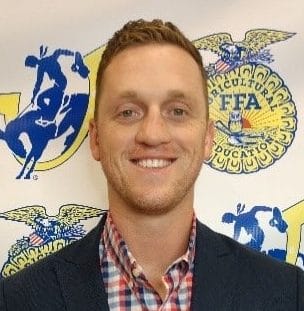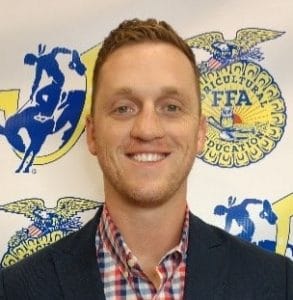 Zeb Prothro
Degree:  Agricultural Education
Employer:  Beebe High School
Position: Agricultural Instructor and FFA Advisor
I more than prepared me to be a teacher and FFA Advisor.  SAU gave me hands-on experience and real-world knowledge.  SAU is the only for choice for Agricultural Education in the state of Arkansas.