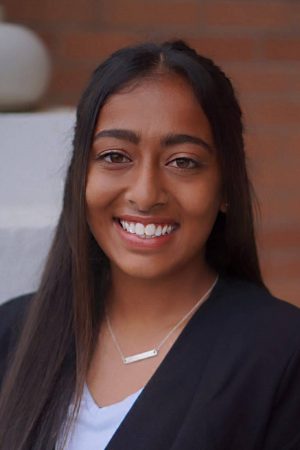 Name:  Serena Gill     
Major:   General Business
Minor:   Economics
Class Year:  BBA 2022, MBA 2023
Hometown:  Wolverhampton, England
Please tell us about your future plans once you graduate from Southern Arkansas University.
I am enrolled in the MBA 4+1 program, so I am finishing my undergrad this spring, and then two semesters of grad school left.  In the future, I would love to have a career in a university's athletic or development department in helping future students. 
How are your experiences in the Rankin College of Business preparing you for your professional career?
My experiences in the Rankin College of Business have prepared me greatly for what is ahead, through having 'mock' interviews and many opportunities to meet with alumni. I have gained knowledge and experiences that I did not think I would get at my time at SAU. I understand the mannerisms that I must have when speaking with professionals and the importance of having a social media presence but always how to keep that presence clean.
What specific courses have been your favorite, and why?
My favorite courses have been Economic and Quantitative Analysis classes, due to the fact the professors are so attentive and make the classroom environment enjoyable.  
Do you have any favorite memories with Rankin College of Business faculty or fellow students?
When it comes to favorite memories, I automatically think about my time on the Rankin College of Business Student Advisory Council (BSAC). Through this I have made some lifelong friends and have had the opportunity to be more hands on with the college.  
What advice would you offer to a new student beginning their course of study at the Rankin College of Business?
My advice to any new student would be to use the professors; the teachers in this college are amazing and will always be willing to help and listen, so use it. Also, I would say take opportunities that come – if I had ignored some opportunities, I would not know some people I know today. The business college has a great family community and getting to know everyone would never be something you would regret.