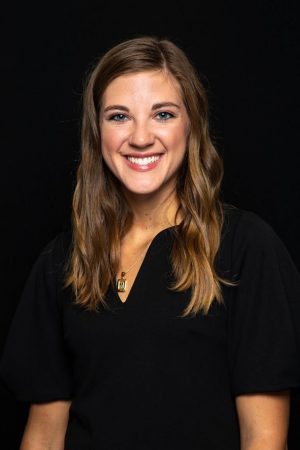 Name:  Molly Scriber      
Major:   Entrepreneurial Finance
Minor:   Spanish
Class Year:  2022
Hometown:  Monticello, Arkansas
Please tell us about your future plans once you graduate from Southern Arkansas University.
Once I graduate, I plan to pursue a career in retirement planning. I'm currently searching for a job, but I have an interview lined up for March at Merrill Lynch in Fort Smith! I'm excited to see where God leads me.
How are your experiences in the Rankin College of Business preparing you for your professional career?
I have had such a positive experience in the Rankin College of Business. All my professors, and my advisor have been so helpful and so invested in my future. The opportunities I've been given through the Rankin College of Business have been extremely beneficial – especially the mentorship program.
What specific courses have been your favorite, and why?
I have loved most of my finance courses! Statistics with Ms. Givens and Personal Finance with Mrs. Whitehead have been two of my favorite courses overall. In both classes, the content was interesting to me, and the professors made the overall experience great.
Do you have any favorite memories with Rankin College of Business faculty or fellow students?
Most of my closest friends are either in the Rankin College of Business or just graduated, so I have been able to have class with a lot of my friends. One of my favorite memories is from sophomore year in Accounting II. I didn't know anyone before going into class, but I sat with Faith Lonigro; she lived in my freshman residence hall and we barely knew each other. We quickly became best friends and we figured out accounting together! We roomed together the next two years and we still talk every day! I've met some of my closest friends through our business classes and I'm so thankful!
What advice would you offer to a new student beginning their course of study at the Rankin College of Business?
Get involved! I am a member of the BSAC and it has been so much fun to be a part of the different events with the college of business. The council also allows you to get to know the professors better and gives you great experience in event planning/coordinating. I would also advise new business students to seriously consider internships when the time comes. I never thought I would do a formal internship, but I did this past summer, and I was able to learn so much and leave with great experience!