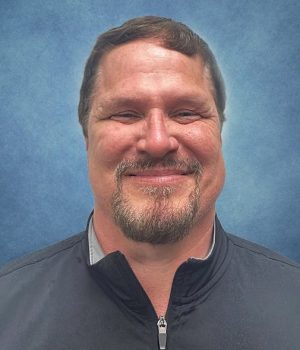 Name: Dr. Timothy D. Wise
Title: Turner Professor of Management
Undergraduate Courses:  Organization Theory and Behavior, Entrepreneurship, Business Strategy and Policy, (and Marketing, on occasion)
Graduate Courses:  Creativity, Innovation, and Entrepreneurship. (That is one class.) I have also taught Human Behavior in Organizations, Marketing Strategy, and Strategic Management in previous semesters.
Please tell us a brief bio of your career – how long have you taught at Rankin College of Business, what courses do you typically teach, what are your research interests, what is your educational background, etc.  
I have been at the RCB since 1993. I was just finishing up a doctorate at Louisiana Tech University. My major was management, and my minors were Marketing and Industrial Psychology. I managed to finish my degree before I turned 30, and have been at SAU since that time.
I briefly had a career as a middle school teacher when I was in my early twenties, but I quickly realized higher education was a much better fit and returned to college for a total course change.
When I first joined the RCB faculty, I taught in my minor area of Marketing. Since then, I have shifted over into Management, which was my major. I enjoy both, and pull a lot from my Marketing background when I teach Entrepreneurship.
Most of my research is in case studies of creative companies. I have written studies of Disney and Pixar, of the Big Idea company that produces VeggieTales, of Silver Dollar City, and of the Moonbot animation studio in Shreveport among others. Several of my cases have been published in textbooks. I am also interested in personalities and organizational cultures, and would like to do more work in those areas.
How does the Rankin College of Business prepare students for their professional careers?
We try to teach them to be conversant in the concepts and terminology of the various areas of business. Some classes like accounting, statistics/analytics, and the computer courses are skills-based areas with clear-cut right and wrong answers. Creativity and the ability to think strategically about an idea or a business environment are also important skills, and we emphasize those in many of the management courses I teach. Students have opportunities to develop practical knowledge through projects they do for local businesses or with the Arkansas Small Business Development and Technology Center, through internships, and in their involvement with our student organizations. We also bring in guest speakers who share from their life experiences, and sponsor trips that expose our students to a larger world.
What sets the Rankin College of Business apart from other business schools?
I have always found the RCB to be a friendly place where relationships are valued. I also think we do a great job of balancing business theory with practical application in the ways I described in my last answer. We're also a flexible group. We're willing to try new ways of teaching, and I've seen us make changes to our classes and curricula pretty quickly. Even though we have a strong culture and a strong sense of our history, we're also responsive to the changes taking place in the larger environment. Those are paradoxical strengths, and I think we have a very nice balance.
Do you have any favorite memories from your time at the Rankin College of Business?
I have many. In my first decade at SAU, I went to Mexico, England, France, and Italy. Before I came here, I had never ventured outside of the U.S.  The travel, in general, has been fun. Our trips to Little Rock, Dallas, North Arkansas, and Chicago were all fun and educational.
Every year, we have an awards ceremony where we recognize student and faculty accomplishments, give out scholarships, and generally celebrate the events of the previous year. I remember those as warm and emotional events that just made me glad to be here.  Our faculty and student/faculty Christmas parties are among my favorite Christmas traditions too.
The times I've spent drinking coffee with friends in the break room and going to lunch have also been great times.  My "lunch bunch" has changed through the years. My current group is mainly men, but it used to be mainly women. Dr. Anna Trexler has been retired for a while, but we still go to lunch or drink coffee sometimes.
The three-hour night classes I've taught in the MBA program are long, but I tried to soften the blow by having a snack break in the middle. The atmosphere in those classes was fun and friendly, even if we were pretty exhausted by the end of the night.
Are you currently doing something interesting or unusual in your classroom? If so, what is it and why are you doing it?

In Entrepreneurship, my students write business plans and do pitches for their businesses. This year, I also had them study and summarized Kickstarter campaigns and develop prototypes to introduce their businesses. I'm trying to get them to think of entrepreneurship from more angles, and I thought the Kickstarter campaigns and prototypes might add some excitement and get the students to consider their ideas from more angles.
Are you a member of any professional organizations?

I am a member of the Southwest Case Research Association. We have annual meetings where we share our cases and meet with the rest of the Federation of Business Disciplines.  I have served as the president, vice-president as well as serving track chair and reviewing the cases of other participants.
What attracted you to the education field?
Universities, in general, are interesting places to work. The students are at an interesting stage of life. They're full of youthful energy, and they're thinking about their futures too. "What am I going to do with my life?" You're also around people who are experts in so many areas. Some of them know more about your own area of expertise, and others are experts in areas you know nothing about. Many of us also have a bit of the entertainer in us. I enjoy synthesizing information and presenting it in an interesting way.
What do you enjoy most about your work?
I like designing interesting experiences that engage the students and, when all goes well, seeing them respond to them.
What are your hobbies/interests (other than making the RCB/SAU great)? Or When you're not working, what do you do?
When I was in junior high, I couldn't decide whether I wanted to write books or be a writer/artist for a comic book company or make movies, and I still have interests in all of those things.  I've published six books on Amazon, and I have three more that are nearing completion. I've tinkered with the other areas throughout the years. I have a graphic novel (a long comic book) I've been working on for a while, and some friends and I spent about three years making an independent film a few years back. I've also stayed involved in church activities since my teens, and enjoy working with the Baptist Collegiate Ministry here on campus.
What advice would you offer to a new student beginning their course of study at the Rankin College of Business?
Realize that your goal isn't just to pass the courses but to master the material and become a professional in an area you're interested in. In high school, there's the mentality that you're making good grades to stay out of trouble with your parents, and that attitude can carry over into college. In college, you choose your major, and its up to you to pick an area that you're interested in and can excel in.
Also make the most of your relationships with teachers, fellow students, and SAU alumni. In addition to being helpful to you in your career, it's just nice to have people who support and encourage you.