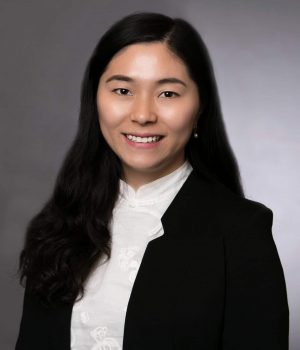 Name:  Dr. Ying (Caroline) Chen
Title:   Assistant Professor of Accounting
Undergraduate Courses:  Accounting
Principles, Intermediate Accounting, Advanced Accounting, Accounting
Information Systems, Managerial Accounting
Graduate Courses:   Accounting for Decision Making
Please tell us a brief bio of your career – how long have you taught at Rankin College of Business, what courses do you typically teach, what are your research interests, what is your educational background, etc.  
I joined the Rankin College of Business in August 2020. My Doctoral Degree in Accounting was received from Jacksonville University, Florida in 2019. That's where my family and I lived before moving to Arkansas. I gained my Master's Degree of Business from the University of Queensland, Australia in 2007. While studying in Australia, I also worked in 5-star hotels to facilitate the internal control.
The courses I typically teach include Managerial Accounting, Accounting Information Systems, and Advanced Accounting. My research interest are earnings quality, operation efficiency, capital structure, and auditing case studies.
How does the Rankin College of Business prepare students for their professional careers?
The Rankin College of Business prepares students for their professional careers by equipping them with the knowledge and skills necessary to succeed in their professional field. For example, the quality accounting courses we offer help students be well-prepared to take the CPA exam. We also emphasize the combination of Information Systems with specific disciplines to offer students an advantage in managing data and information while being proficient in their main learning areas.
What sets the Rankin College of Business apart from other business schools?
Our class size is comparatively small, which offers students more individual attention and interactions with the professors.
Do you have any favorite memories from your time at the Rankin College of Business?
Yes. One of my favorite memories comes from the time when students told me they could never have enough of what we are learning in the classroom.
What advice would you offer to a new student beginning their course of study at the Rankin College of Business?
Set up your goals and manage your time wisely to achieve them.