When available in electronic research collections, citation tools help users retrieve the bibliographic referencing information for the resources. This tool usually appears in the full-text version of the resource in the database or electronic collection. The tool usually appears in menus with labels such as "Cite," "Citation," "Citation Tools," a golden page icon, or sometimes, as an icon in the form of quotation marks.
The tool is very helpful to researchers since it recognizes that users of the resource will likely cite the resource in their works and need to reference it in common writing styles, such as MLA and APA formats. The citation tools attempt to follow the writing rules when developing the bibliographic reference, including the use of author, title, publication, etc. formatting, such as italics, abbreviations, and letter spacing. However, these tools are not always accurate. For example, sometimes there are errors of incorrect capitalization or missing hanging indents that follow precise rules in writing style manuals. Below are examples of citation tools in electronic collections:




When using Magale's database and ebook collections, these tools can appear in several locations with the most common being in the top-right menu when viewing a resource. Here are some examples:
In EBSCO: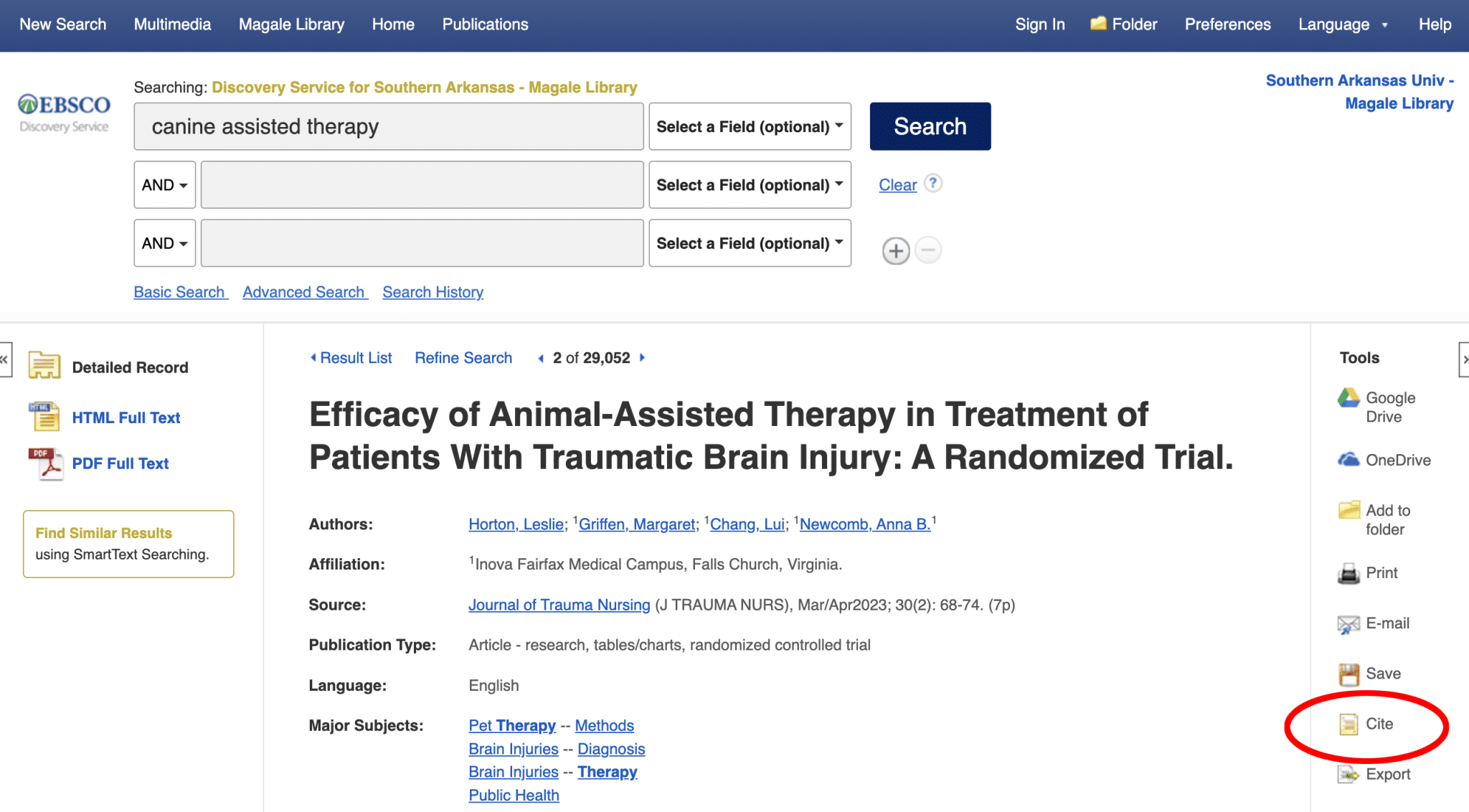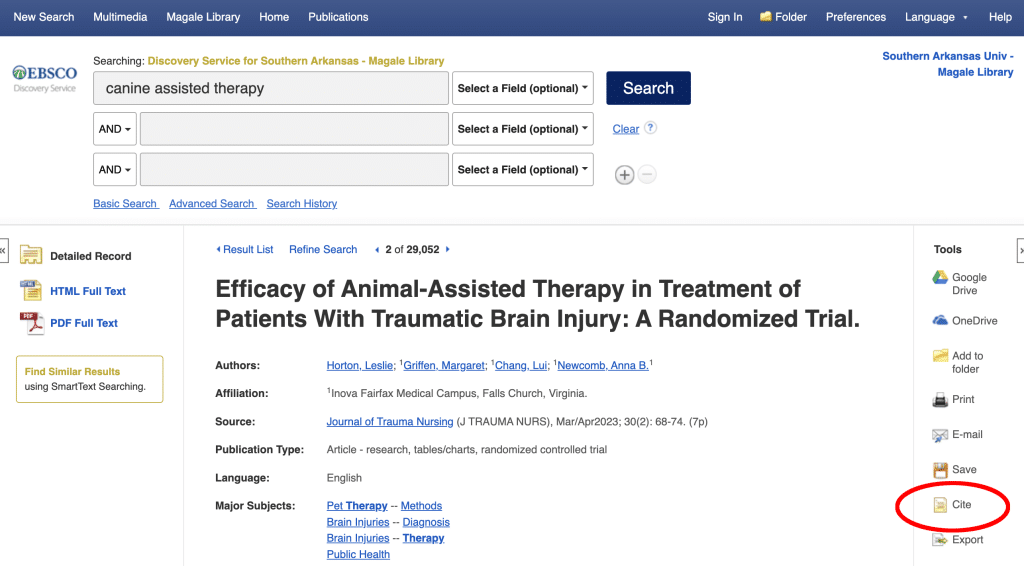 Once the tool is selected, users can select the writing style format for the needed resource reference. In this example, the needed format is for the American Psychological Association (APA) Style: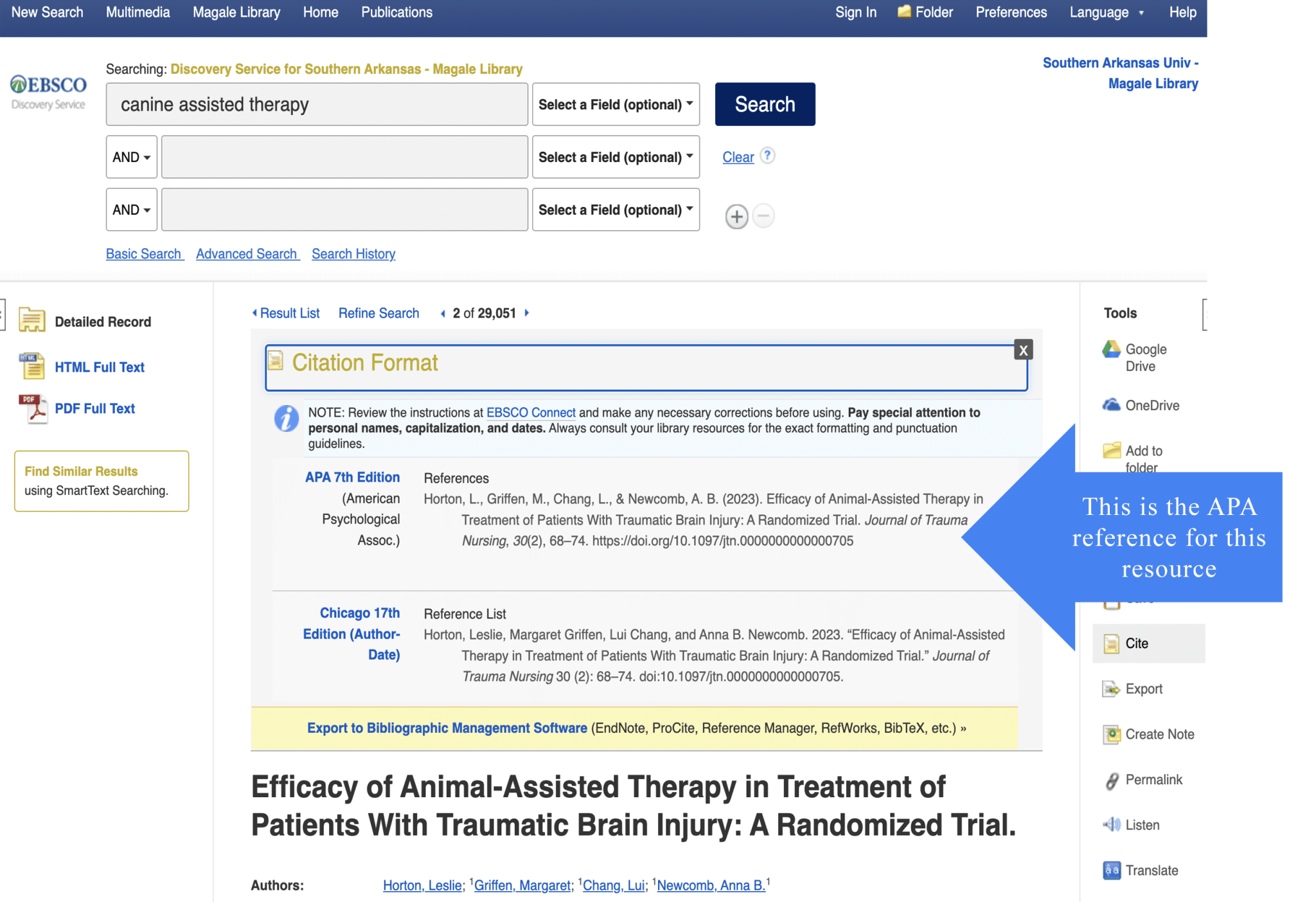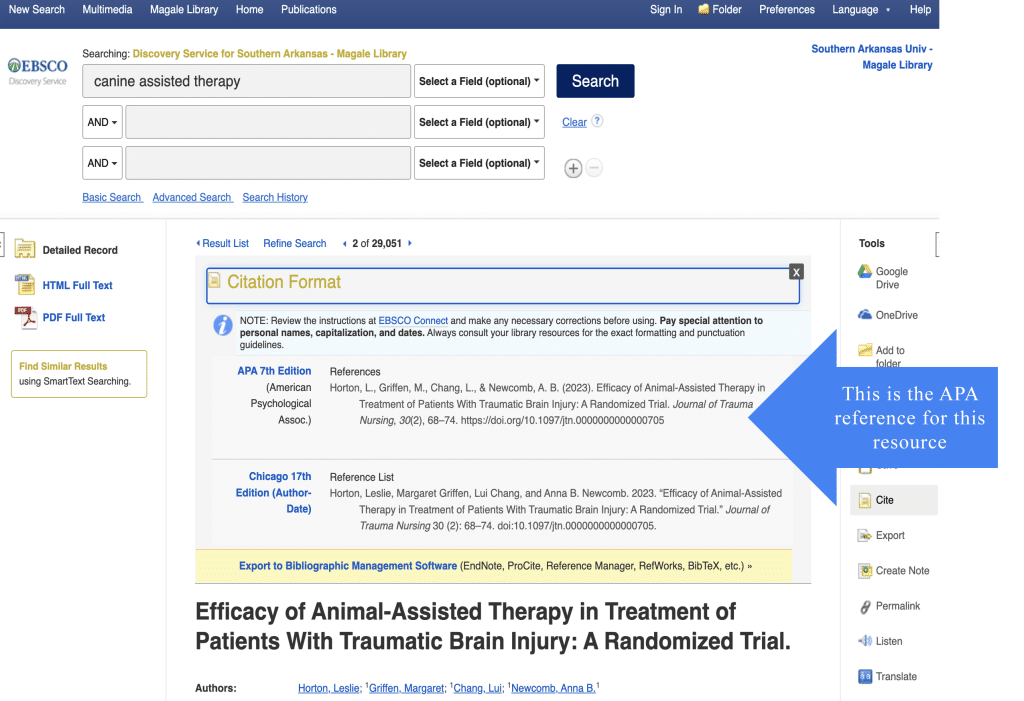 ---
In other electronic library collections, the citation tools appear in similar locations with the same basic functions as EBSCO. Here are examples for ProQuest: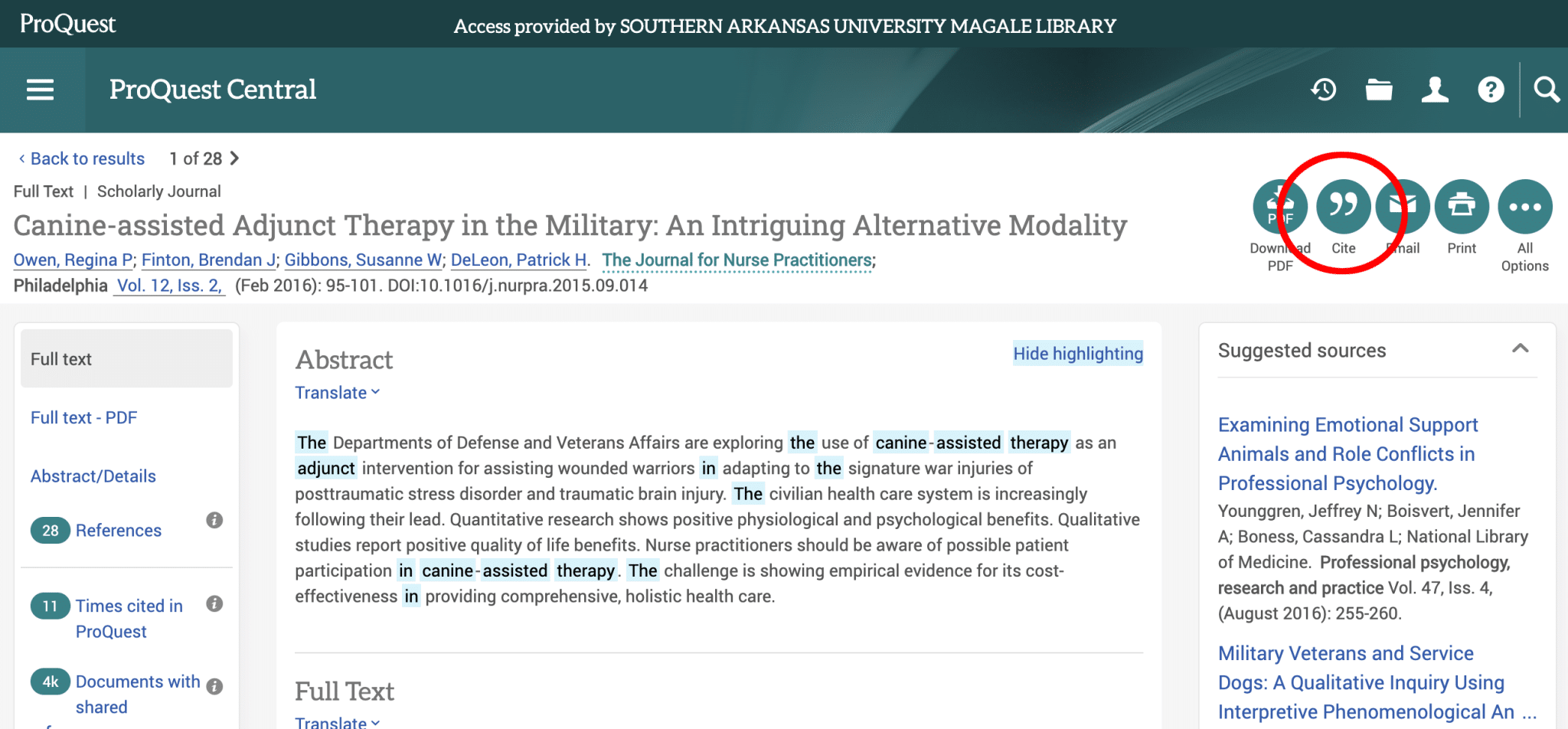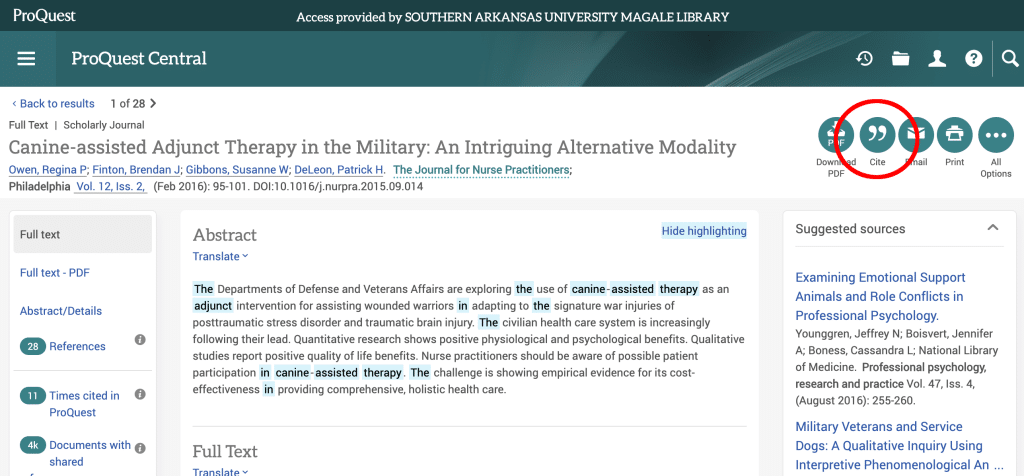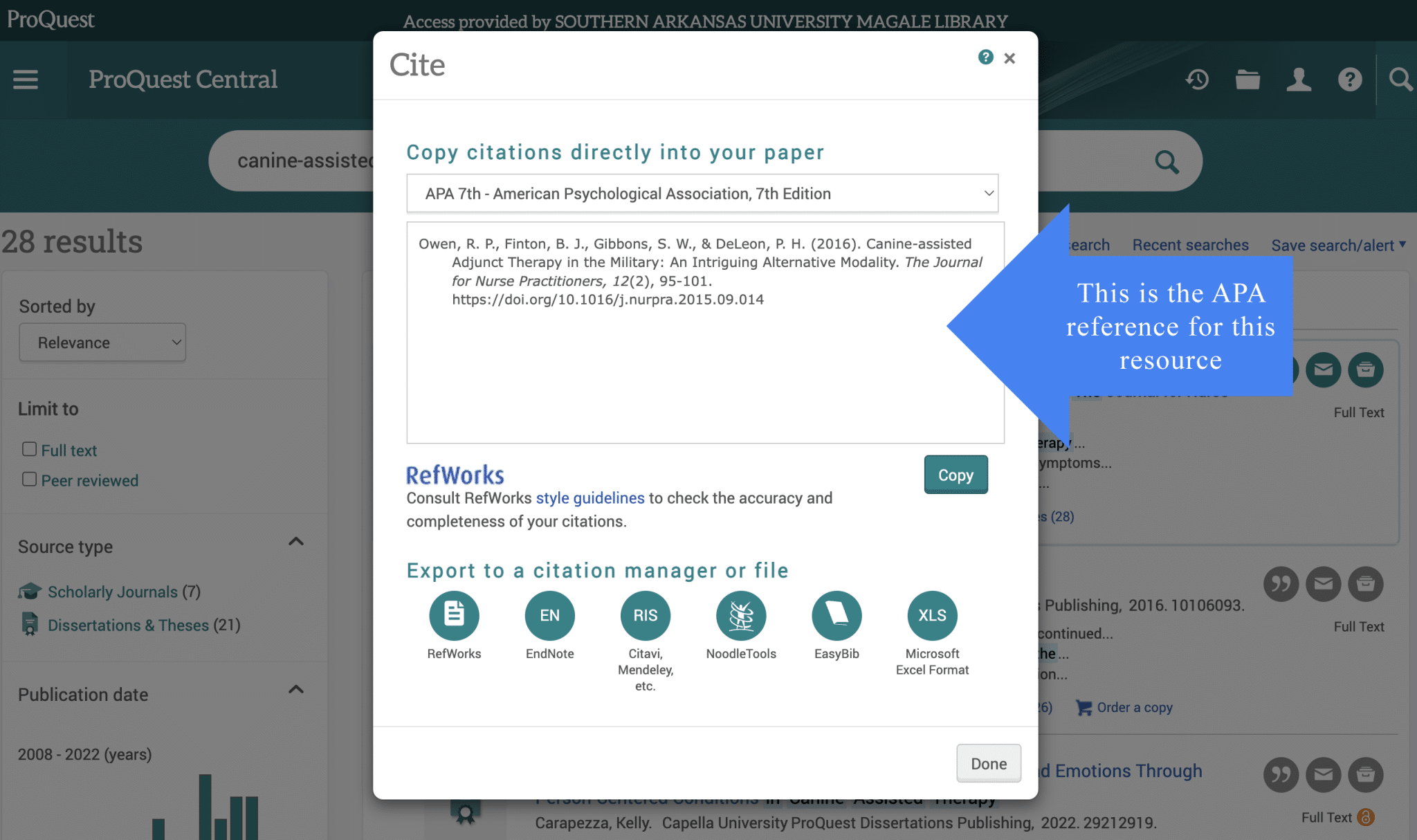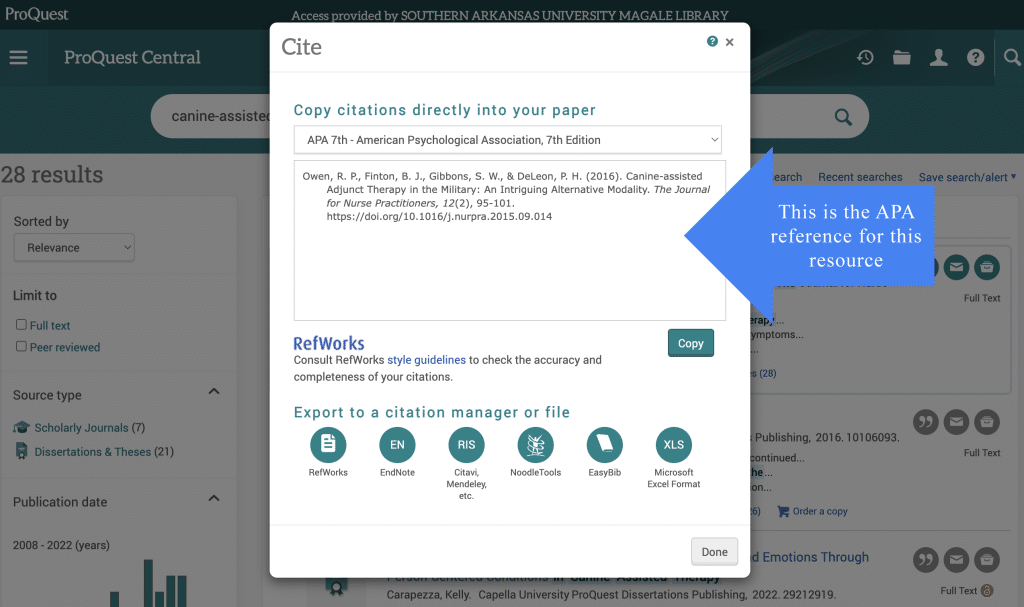 NOTE: Citation tools are not always 100% accurate. The most common error is in capitalization, particularly of author names and article titles.