America's News is a comprehensive resource that offers current and archived full-text articles from news sources nationwide, including Arkansas titles and the Arkansas Democrat-Gazette in one fully searchable database.  The database provides unique coverage of local, regional, and national news, including companies, politics, sports, industries, cultural activities, and more.
To access the Arkansas Democrat-Gazette you will:
Go to the Magale Library homepage https://web.saumag.edu/library/
Select the Electronic Resource tab, then click "Databases by Title". Scroll down the list to select  Arkansas Democrat-Gazette.
From the list choose Arkansas Democrat-Gazette (Little Rock, AR) for current issues. You have a choice of Text or Image.  There are also choices for Historical papers.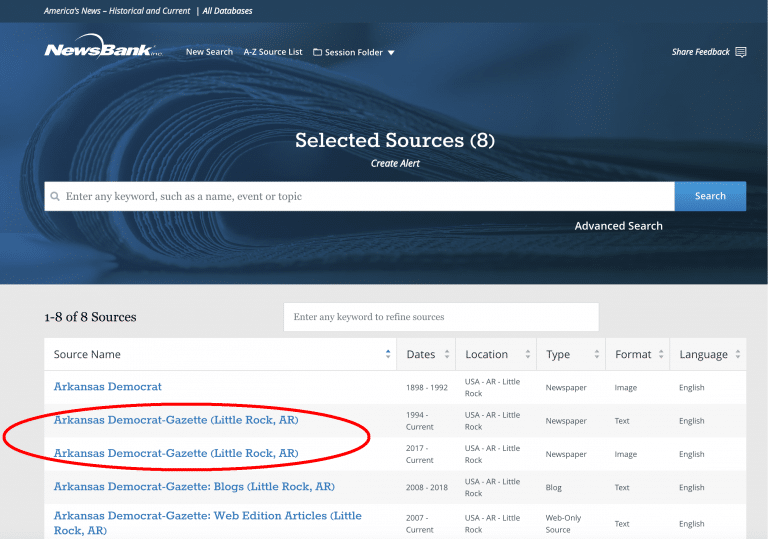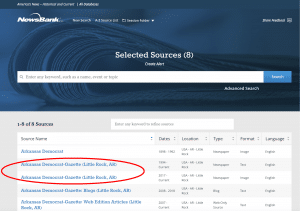 If you select Arkansas Democrat-Gazette (Little Rock, AR) with images you can 1) pick a year from the dropdown box on the right, 2) select a recent date from a list at the top or 3) click a date on the calendar.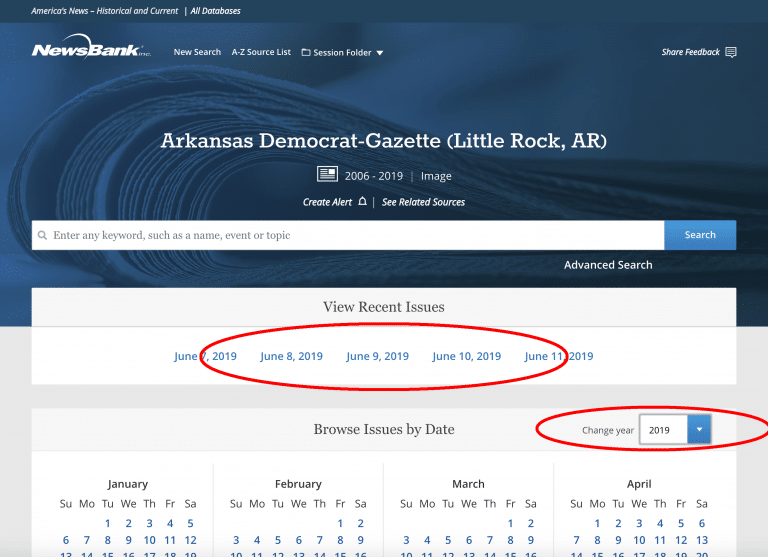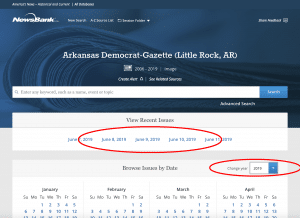 After you select a date, an image of the paper will come up and you can navigate through the paper using the Taskbar at the top of the page or using the page thumbnails on the right.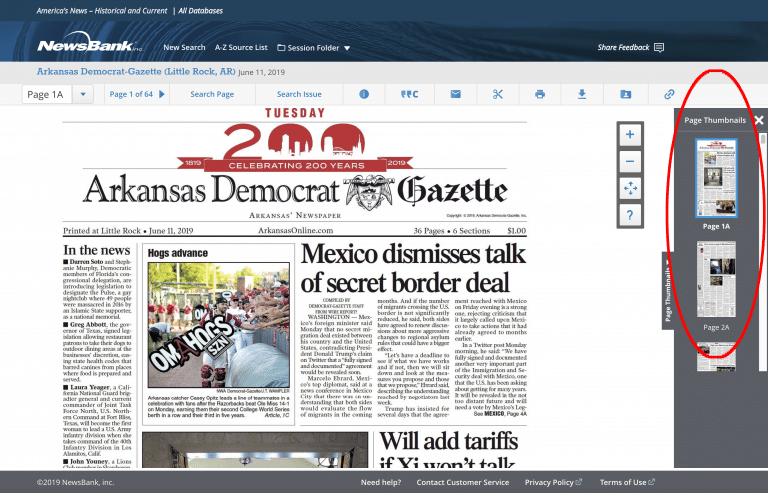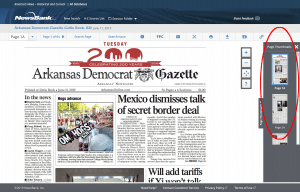 One of the options on the Taskbar is "C" (for Cite).  After you choose an article, you can click "C" to give options for different citation styles and to give options to Export or Copy citations.
Using the Taskbar, you can change pages, do a page search, search issue, email, download, or print articles.
Using the boxes on the right next to the page thumbnails, you can zoom in, zoom out, fit screen, and access help.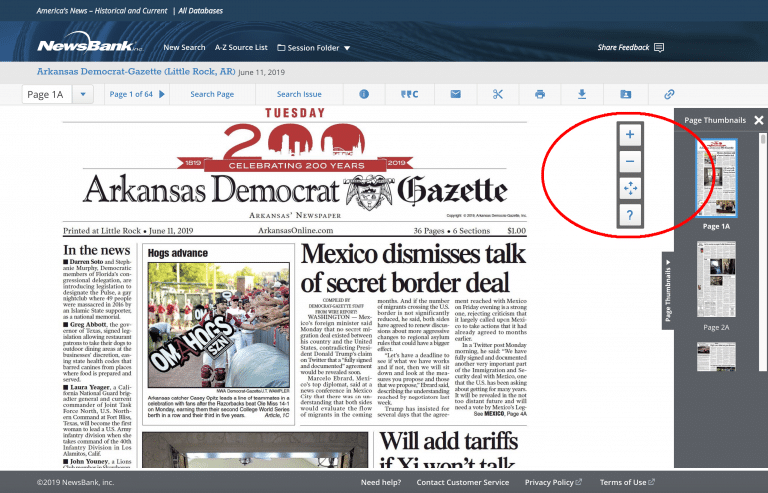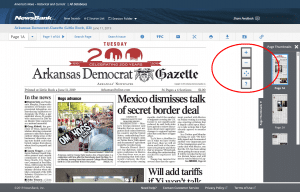 To search the complete list in America's News click on All Databases at the top of the screen.