Overview
Southern Arkansas University is a unique, yet comprehensive liberal arts university in the heart of southern Arkansas. Established in 1909, SAU has built on its foundation tied to the region's agricultural past and continues to grow while expanding its tradition of success into more than 100 degrees in four distinct colleges. The University is committed to providing the best tools, programs, services and opportunities with qualified professors dedicated to helping their students reach their educational goals and professional future.
Mission Statement
The mission of Southern Arkansas University is to educate students for productive and fulfilling lives in a global environment by providing opportunities for intellectual growth, individual enrichment, skill development, and meaningful career preparation. The University believes in the worth of the individual and accepts its responsibility for developing in its students those values and competencies essential for effective citizenship in an ever-changing, free, and democratic society. Further, the University encourages and supports excellence in teaching, scholarly and creative endeavors, and service.
Academics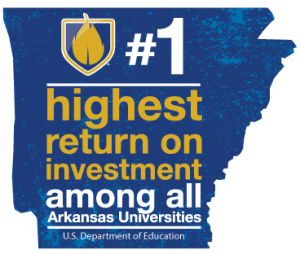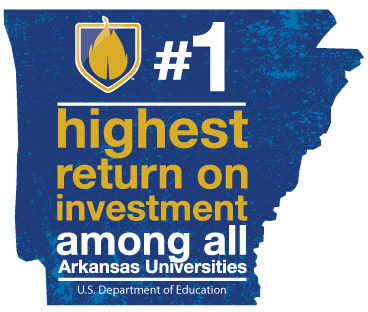 As career and professional trends change, the colleges of business, liberal and performing arts, education and science and technology adapt and initiate new degree programs to fit those needs. Digital Cinema is a growing field, and SAU built a program to meet that demand. The cutting-edge program offers high-definition video cameras and contemporary audio- and video-editing software.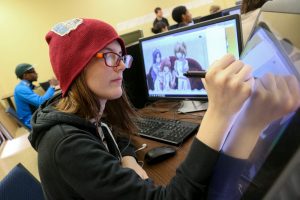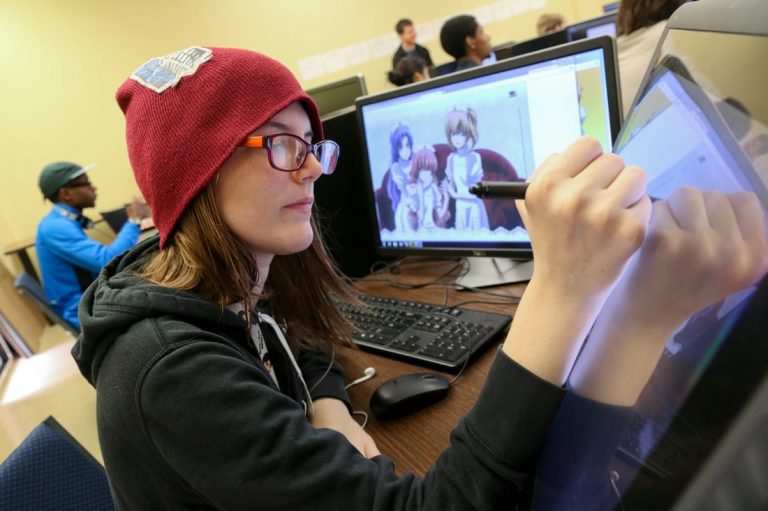 Even as new programs are added, SAU maintains a quality 17-to-1 student-teacher ratio that allows students to get personalized attention without feeling like another face in the crowd. SAU students grow to appreciate the individualized direction and enhanced learning experience that ensures their success in the classrooms and in their future careers.
In adapting to the busy lives of those who already have achieved bachelor degrees, the School of Graduate Studies at SAU shapes advanced course work to improve opportunities and further careers. The next step in higher learning, the School of Graduate Studies offers many master's degrees that can be completed entirely online or can be custom fit with a combination of in-class experience and online convenience.
Campus Life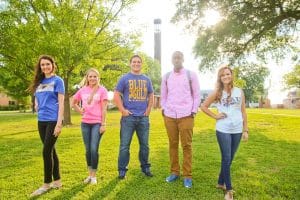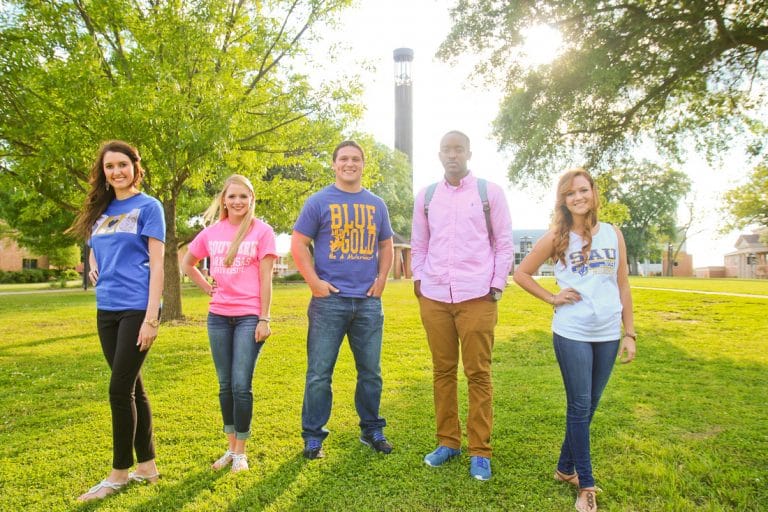 The list of opportunities available outside of the classroom is as broad and diverse as the list of degree programs. While earning a degree at SAU, students can find a niche to match any interest through one of more than 60 student organizations. Through the Residential Interest Group program, SAU even offers students the unique experience of living with others who share similar interests. The University Village is also another popular housing option at SAU. The fully furnished on-campus apartment complex includes a community clubhouse and swimming pool.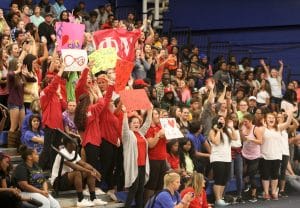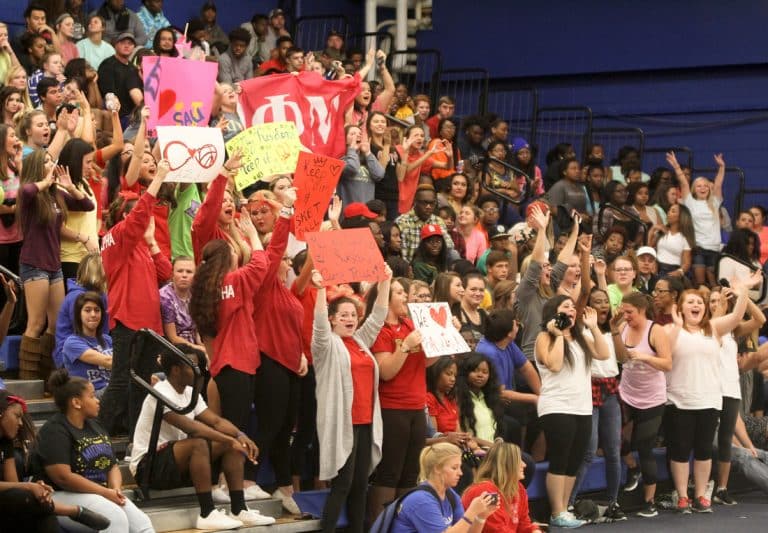 Entertainment flavors the campus experience throughout the year as SAU offers professional entertainment, concerts, plays, movies, lectures, workshops and intramural sports to round out the complete college experience.
For the die-hard sports fans and athletes, SAU is a competitive member of the NCAA Division II and part of the new Great American Conference. Men's teams compete in baseball, basketball, cross country, football and golf.  Women's teams compete in volleyball, basketball, cross country, softball, and golf. In 2012, SAU added a sports fishing team to their list of extracurricular competitive sports. The SAU Rodeo Team is nationally competitive and consistently ranks high in regional and national intercollegiate competitions.
Facilities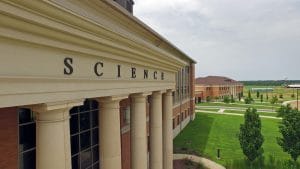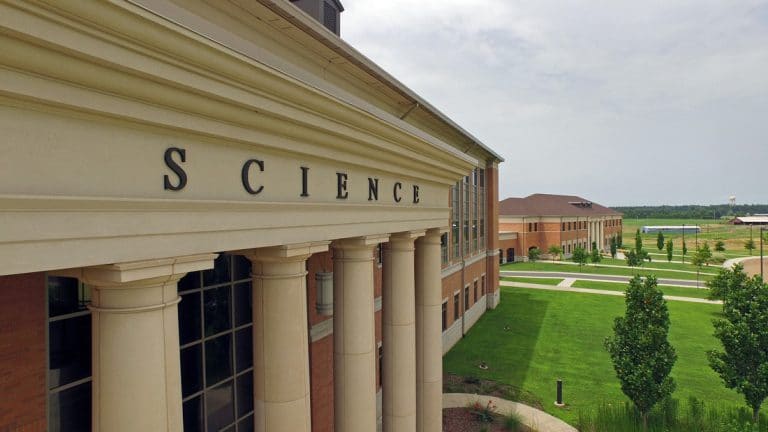 Building on a strong foundation, SAU continues to grow. The nearly $8 million Agriculture Center is the newest addition to the 1,400-acre campus. The 30,557-square-foot center features classrooms and labs equipped with the most advanced technology to educate students for careers in the ever-changing agriculture industry. The Agriculture Center adds to the repertoire of new buildings that enhance the beautiful Mag­nolia campus that includes the University Hall Learning Community, Story Rodeo Arena, the 60,000- square-foot Science Center, Mulerider Activity Center, Donald W. Reynolds  Campus and Community Center, Walker Stadium, Ribble Weight Training Center, new softball field and the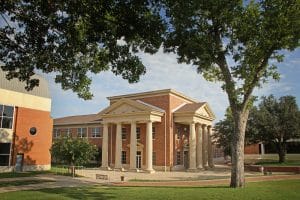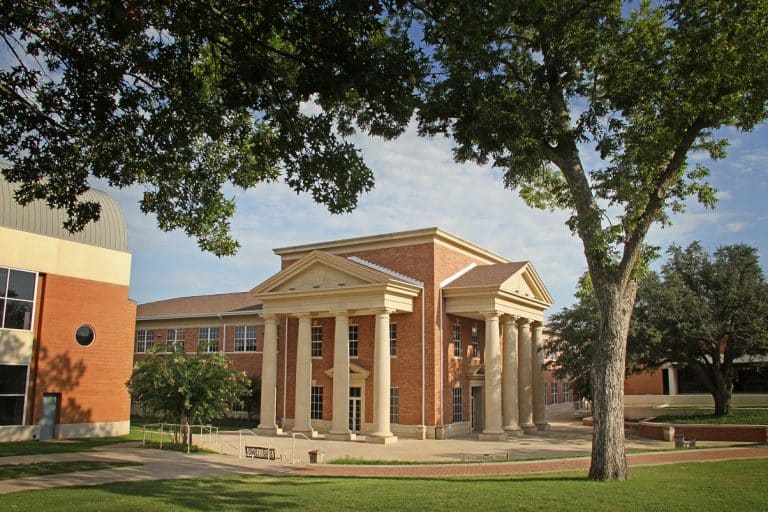 10,027-square-foot expansion of Wharton Nursing Building- these are just a few of the completed projects that provide quality space for exceptional academic instruction, socializing and athletics.
The Bruce Center is a multi-purpose facility that serves the social and professional needs of students, faculty and staff. The building houses the food court, the University Club, and the Mulerider Sports Club. The Mulerider Sports Club is equipped with eight big screen TVs set to sports channels, computers for surfing the internet, as well as pool tables, foosball, dominos, cards and more.
The academic heart of any university is its library, and the Magale Library facility keeps SAU's academic pulse thriving. Magale Library provides access to more than 152,000 books, 75 databases and more than 12,000 full-text publications. In addition, the Magale Library provides access to several computer labs for student access, study rooms, laptops to check out for use in the library, as well as interlibrary loans.
Financial Aid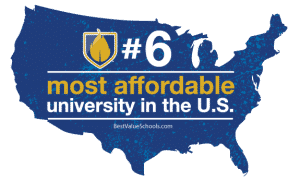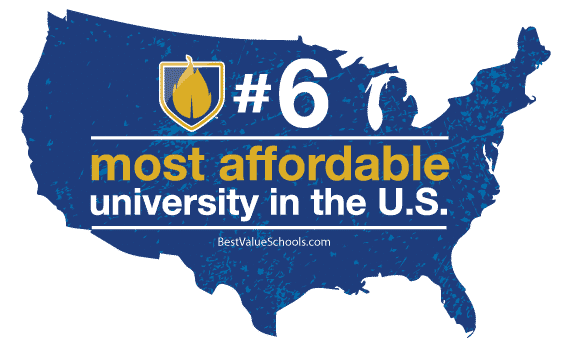 The Office of Financial Aid is able to assist most students in finding financial assistance for their education. SAU also offers a number of scholarship opportunities. Academic scholarships include the Presidential Scholarship, the Foundation Scholarship, the Alumni Scholarship, the Community College Scholarship, the Achievement Award and the Leadership Award. Performance scholarships are available in art, band, choir and theater. Other scholarships are available in athletics and rodeo. Now is the time to fill out the Free Application for Federal Student Aid. The deadline for financial aid priority filing is June 1.