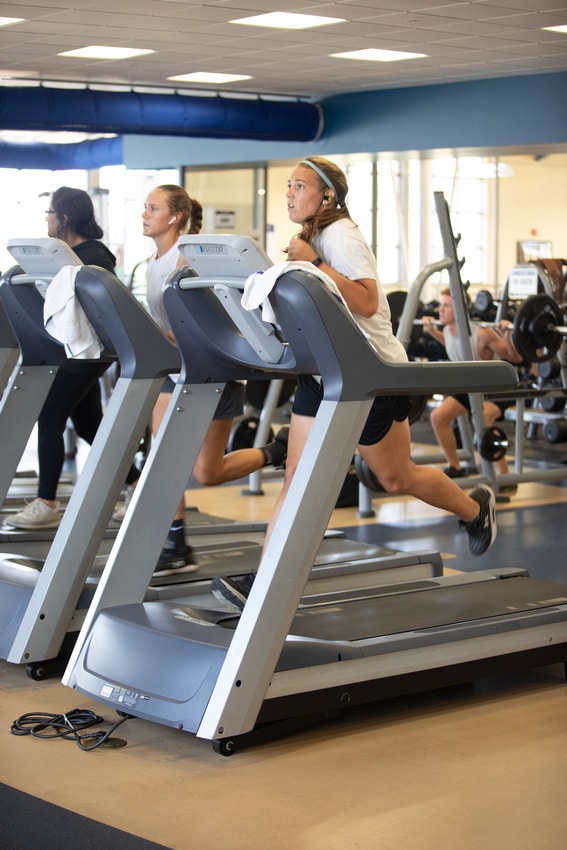 MAC membership is granted to all current undergraduate and graduate students with up-to-date student identification. For students, your membership is included in your student fees and admits you into the facility and allows you to use all available equipment and facilities during posted recreation times, including:
Walking or jogging on the indoor track
Use of cardio and fitness equipment, including treadmills, elliptical, bikes, free weights and selectorized weights
Participation in open recreation activities, including pick-up basketball, volleyball, badminton, and more
Use of locker rooms
Equipment checkout
Use of multipurpose rooms for fitness classes and lounge area
Eligibility
Full-Time Students (Undergraduate and Graduate)
Membership to the Mulerider Activity Center is granted to all currently enrolled undergraduate and graduate Southern Arkansas University students.
Membership to the MAC for current students is included in student fees.
Students MUST have an up-to-date and valid SAU student identification.
Spouses and children of currently enrolled students are not allowed access to the MAC.
High school juniors/seniors currently enrolled at SAU taking concurrent classes do not have access to the MAC.
SAU Faculty/Staff
Current Faculty/Staff and Spouses
Membership to the Mulerider Activity Center is free to current Faculty/Staff and their spouses.
Faculty/Staff must have a valid SAU identification card
Spouses of Faculty/Staff must have a Mulerider Activity Center ID, available at no cost in Dolph Camp.
Children of Faculty/Staff are not allowed access to the MAC.