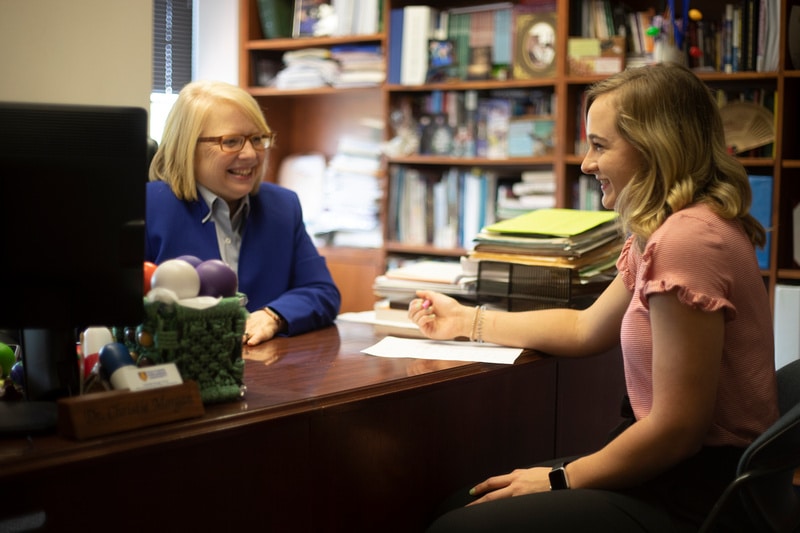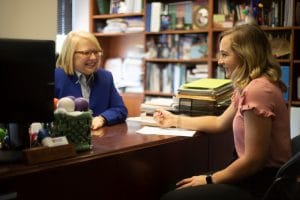 Thank you for your interest in our MBA program!   I am thrilled for the opportunity to share with you what makes the Rankin College of Business MBA program stand out among the rest.
The flexibility of our MBA is a huge benefit for students and it is available fully online or mixed with face-to-face courses.  Classes are small, so you have the opportunity to know your professors personally. 
SAU's MBA program is also AACSB accredited, so you can be assured that you are receiving a top-notch education at an affordable cost.
We were named the most affordable, accredited online MBA Program by onlineu.org and more recently named 19th in the nation for quality online MBA Programs. (The only Arkansas University to receive a listing in the top 65!)
Currently, we offer a General MBA or an MBA with a Supply Chain Management emphasis, an MBA with an Agri-Business emphasis, and an MBA with a Social Entrepreneurship emphasis.
Please feel free to reach out to our MBA recruiter, Britta Clark, for questions about our program and admission assistance.   We would love to work with you as you pursue your Master's degree here at SAU.
Dr. Christie Hough
MBA Program Director
Top 3 Reasons to Choose SAU