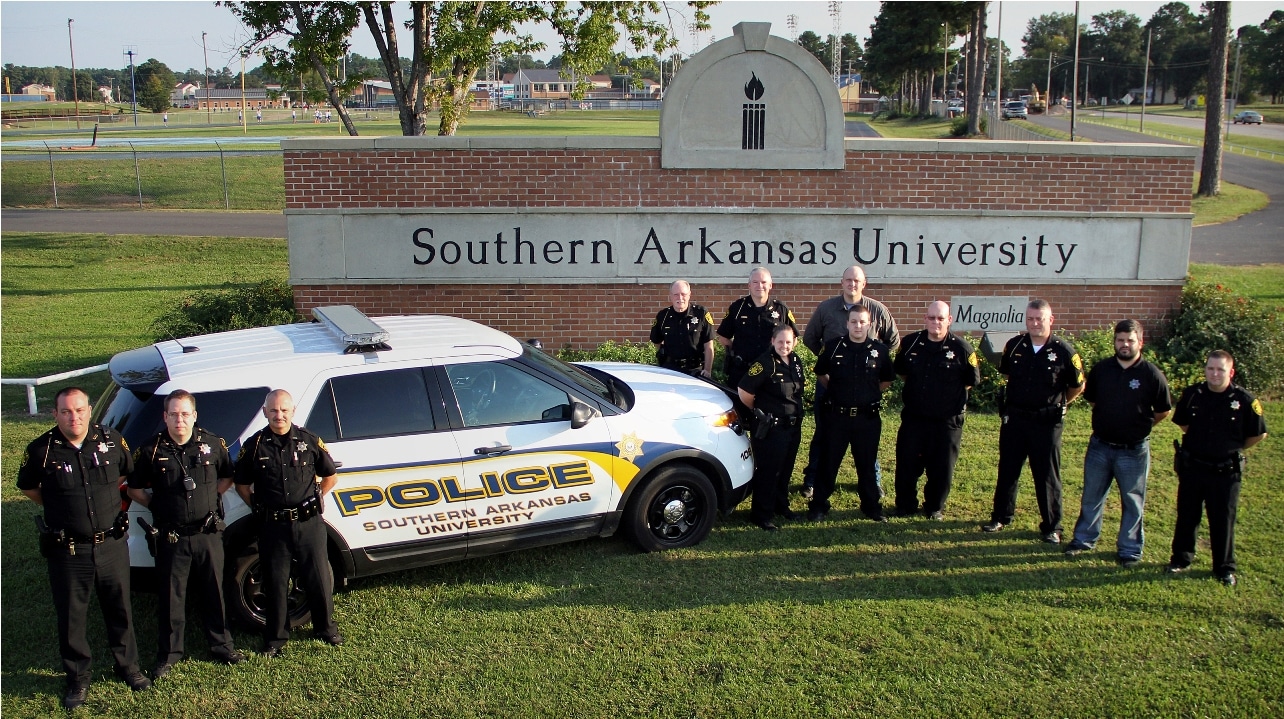 For service call 870-235-4100
Campus Escorts
A walking escort service is available 24 hours a day, 365 days a year. To request an escort call extension 4100. Give your name, your student ID number, and the nearest exit door to your location. A police officer will meet you at that building door and walk with you to any area on campus.
Student Service Officers
Our Student Service Officers patrol during the day in all parking areas to provide extra safety for our student's vehicles.
Crime Prevention Programs
Presentations for your organization are available. Including, but not limited to: alcohol awareness, sexual assaults, internet safety, self-defense for both women and men. We tailor presentations to meet the need of your organization. Give us a call to find out more (870-235-4100).
Unlocks
Did you lock yourself out of your office, or your car?  Call us, we'll be there. Southern Arkansas University photo ID required.  Officers will only provide entry to the owner of the vehicle.  This service is provided on campus only and a Southern Arkansas University photo ID required.
Vehicle Assistance
Officers will assist with vehicle jump starts.  Southern Arkansas University photo ID required.
Parking Enforcement
Police Officers and Student Service Officers patrol campus and issue citations for parking violators.
Law Enforcement
Police Officers at Southern Arkansas University are state certified by the Arkansas Commission on Law Enforcement Standards and Training, and possess full powers of arrest. Southern Arkansas University Police Officers continue to receive training after certification to increase their expertise and professionalism.
Adopt-A-Cop
In order to provide the best quality of service to the Southern Arkansas University community, the University Police Department and University Housing have partnered to educate and inform University residents on the topics of campus and personal safety. The Adopt-A-Cop Program developed from this partnership. Southern Arkansas University Police Officers take part in the Adopt-A-Cop Program and conduct periodic safety programming, spend extra time patrolling their assigned residential college/ area, and are readily available to speak with residents on safety related questions or concerns. Adopt-A-Cops work closely with the Residence Hall Directors, Residence Assistants, Community Assistants and Housing Staff of each residential college/ area on campus to assure resident safety. For further information on the Adopt-A-Cop program, contact the University Police Department at (870) 235-4100.