Now is the perfect time as a community for us to rally together for a good cause and to "Save AR Students". The Student Government Association at Southern Arkansas University will be holding an Opioid Awareness Week on March 11th – 15th. Our school along with 17 other institutions around the state of Arkansas will join together to take on substance abuse across the state.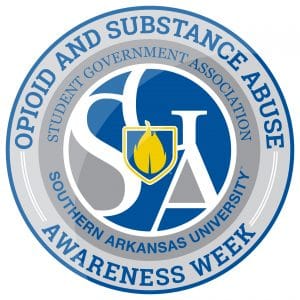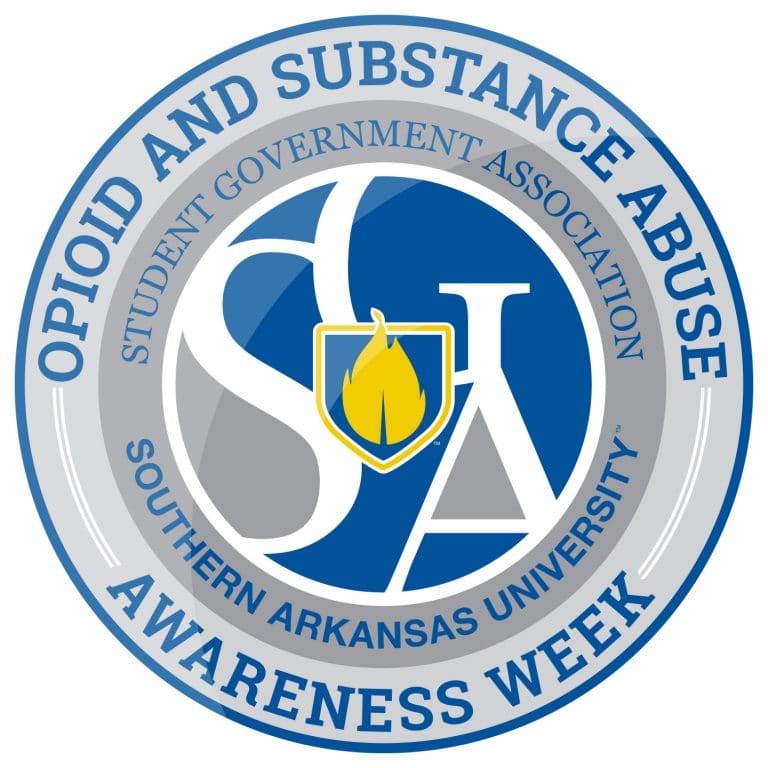 Opioids in the state of Arkansas is the second highest prescription rate in the country. In 2016, there were 169 opioid-related overdose deaths in Arkansas which would be rated at 5.9 deaths per 100,000 persons. The national rate was 13.3 deaths per 100,000 persons. The 18-25 age group has the highest rate for drug use.
SGA wants to be able to reach as many people in the community and on campus as they possibly can. Trevor Villines, the event director, stated "It's no secret that substance use is drastically affecting the state of Arkansas. It's concerning that statistics have us towards the top for opioid prescriptions here in our state. It is very concerning seeing this issue affect our college campuses."
If we can rally together as a community and as a student body there is no doubt that we could make a change for a good cause. SGA also has a list of events throughout the week for everyone to participate in. SAU Housing, as well as SAU Greek life, will also be participating during the week as well.
Opioid Awareness Week 
Monday: 9 am – Kick Off at the Capitol

Travel to the Arkansas State Capital for a press conference with Governor Hutchinson and the directors over the event to begin the week.
Tuesday: 12 pm – SAU "Save Our Students" Kick Off

The kick off will begin in front of the Reynolds Center with a message from SAU President, Dr. Trey Berry, the Mayor, SGA President, Adriana Valentine, and University and/or Magnolia Police. Food will be provided.
Wednesday: 11-2pm – Organization Fair

In the Reynolds plaza, there will be games, events, tables with information from the Counseling Center, UAMS, Police Department, Greek Life, and the Presidents Ambassadors. There will be free t-shirts, stickers, and buttons.
Thursday: 11 am – Panel Discussion & 1:10 Awards

At 11 am in Foundation Hall there will be a panel discussion with Kasey Jones, Tafarra Haney, Chuck Bennet, and Chief Jester and/or James Avery. Dr. Debra Wilson will be the moderator for the time. At 1:10 pm there will be a "Dose of Reality" presentation in Grand Hall. Following the presentation, there will be an awards ceremony for students and organizations that participated throughout the week.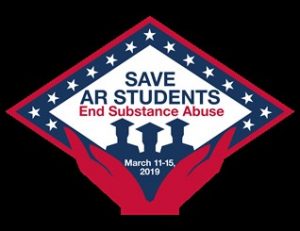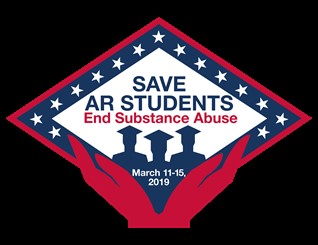 Each day, residence halls and student organizations along with Greek Life will have the opportunity to attend each event that will be totaled towards achieving the maximum amount of points for the week to receive awards. Check-ins will be at each location. The hashtag used for the week will be #SAUKillthePills you can utilize the hashtag on all of the social media platforms. This way it will be easier for the SGA to keep track of your points.  Together we can take on substance abuse in our communty and across the state.