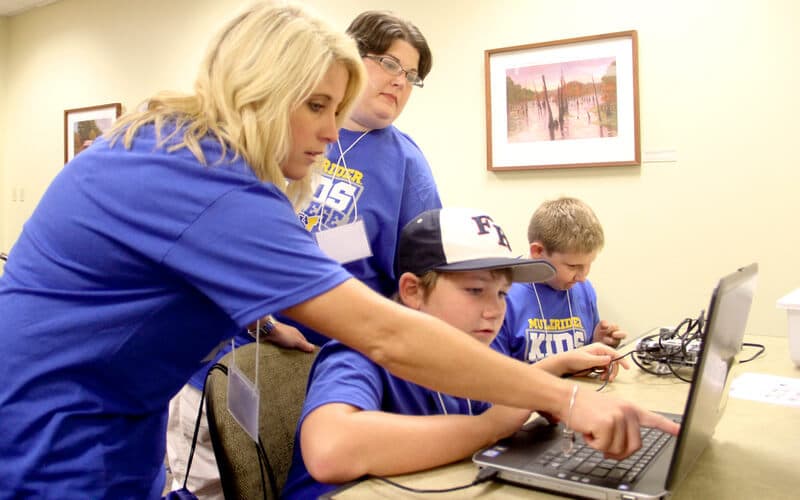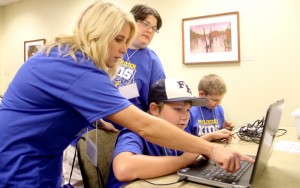 Southern Arkansas University is offering a summer enrichment program. Our goal is to provide the children in our community with exciting and stimulating learning opportunities to enhance their education without the pressure of grades, homework, or tests! Mulerider Kids College is looking for instructors that can offer unique classes that will be fun, entertaining, and educational!
Mulerider Kids College
Mulerider Kids College will offer two camps for children entering into 1st through 6th grades. They will be June 26th – 29th from 8 a.m. to 12 p.m. and 1 p.m. to 5 p.m. Children can sign up for one or both sessions.  A variety of classes will be offered during both session times. Each student will take three 60-minute classes of their choice, per availability. Children will be grouped according to grade: 1st–2nd, 3rd–4th, and 5th–6th graders.
Mulerider Teen College
Southern Arkansas University will also host Mulerider Teen College this summer! MTC will be a three day camp for students, July 5th – 7th, 10 a.m. – 5:00 p.m, entering into 7th – 9th grades. MTC is designed to give middle school students fun and educational experiences outside of a regular classroom setting. Students will have the opportunity to choose a career pathway that interests them, participate in service and leadership activities, and experience hands-on learning! They will gain insight into different subjects that will ultimately help them decide what college majors to pursue.
Teaching a course
MKC – Instructors will have the opportunity to teach at one or both camp sessions, pending student enrollment. There are a limited number of teaching opportunities available, so if you have a creative idea for a class, we want to hear from you. We desire to provide fun, entertaining, and creative classes that will encourage a love of learning while also providing new and different educational experiences.  MKC Teachers will be paid $175 per class, with the option to teach the class up to three different times at each of the two MKC camp sessions, pending enrollment.
MTC – We are looking for multiple types of instructors for Mulerider Teen College.  We need instructors to teach a class within set career pathways, as well as, instructors to teach an "elective" course.  MTC Teachers will be paid $175 to teach a class and will be committed to a two-hour time block that includes their 60 minute course.
Listed below are several topic areas that we are definitely interested in offering for MKC and we welcome all ideas.
Science experiments
Forensics
Rockets
Finance and Budgeting
Robotics
Nursing
Technology
Chess
Dance
History
Theater
Culture and Travel
Music
Art
Photoshop/photography
Sewing
Culinary
Engineering with Legos
Video gaming