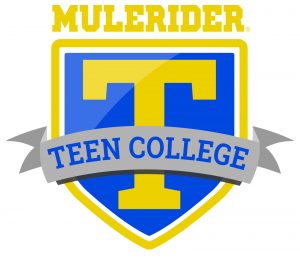 Southern Arkansas University will host its first annual Mulerider Teen College this summer! This will be a three day camp for students entering into 7th – 9th grades. MTC is designed to give Junior High students fun and educational experiences outside of a regular classroom setting. Students will have the opportunity to choose three classes, participate in leadership activities, and experience hands on learning! They will gain insight into different subjects that will ultimately help them decide what college majors to pursue.
Mulerider Teen College (MTC) will be July 5th – 7th, 8am – 12:30pm. Tuition will be $50 and that includes a t-shirt and lunch each day.
Please check back in February for course selection and registration!