Mulerider Round-up:
Sunday, August 20, 2023 – Tuesday, August 22, 2023
Welcome Muleriders to SAU! As a new student, you must be anxious and excited to find out what college life is about. Well, get ready! As a freshman you are enrolled in Mulerider Round-up, SAU orientation. At Mulerider Round-up, you will meet with your Freshman Seminar class and learn about many exciting things at SAU. This is an exciting time for you to meet other students and learn more about SAU traditions.
 We look forward to meeting you! If you have any questions, please call the Office of Student Activities at 
(870) 235-4925
See you on the 20th!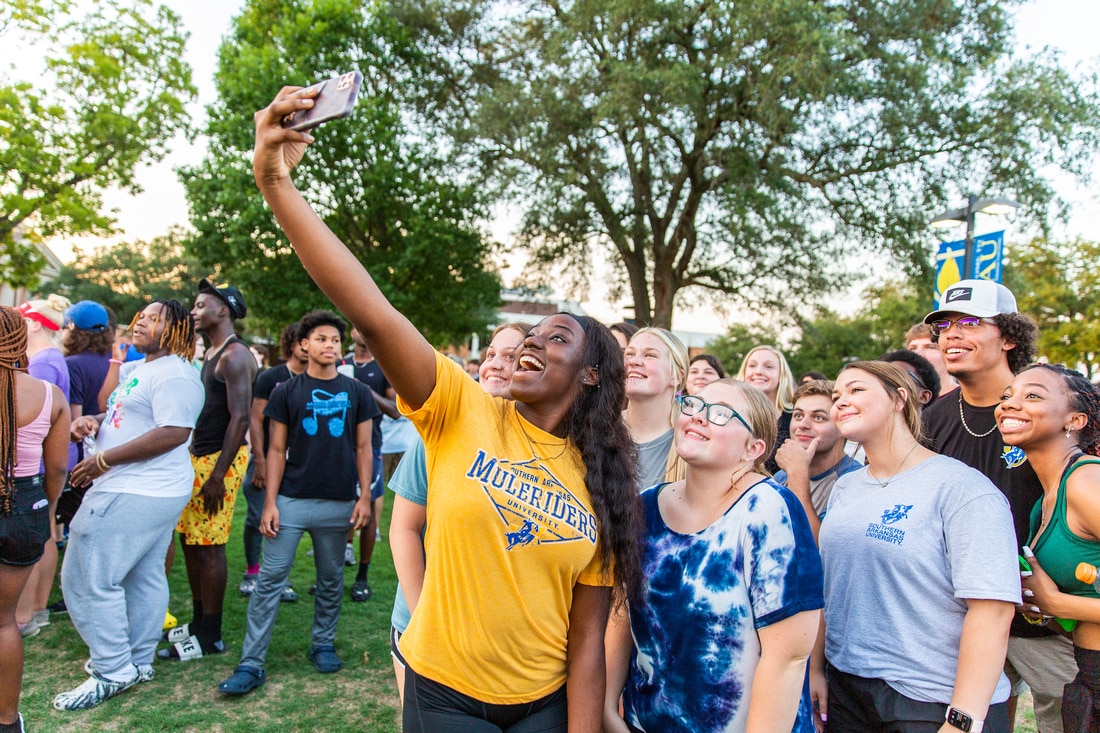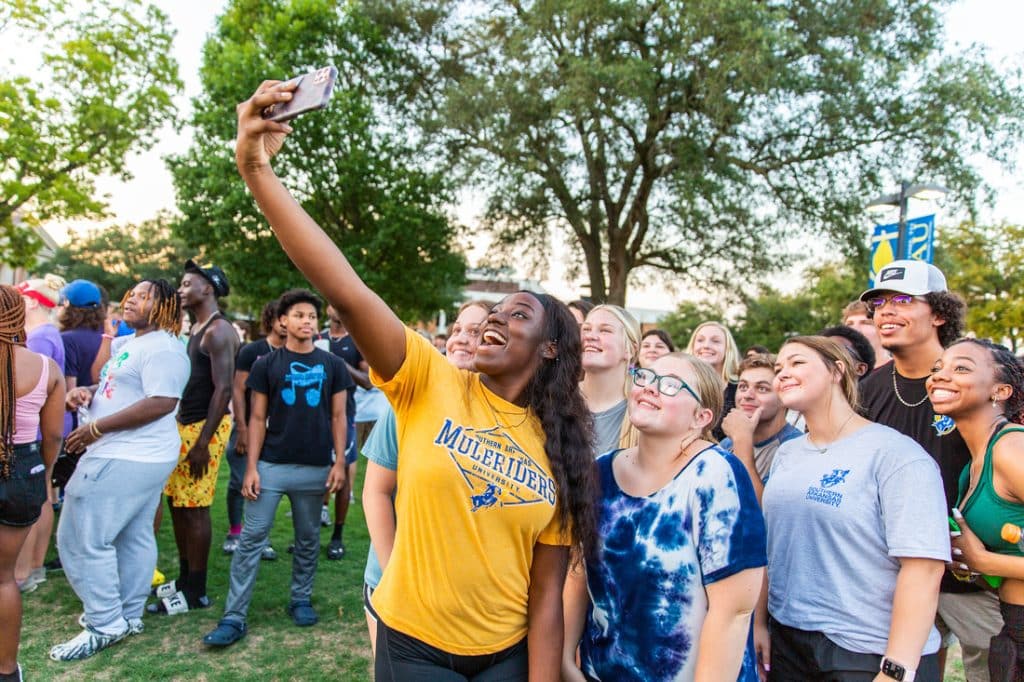 Drop-in Registration:
Reynolds Center Rotunda
First mandatory session 
begins at 5 p.m.