University Requirement – 2 hours
GSTD                     1002                        Freshman Seminar
General Education* – 27 hours(Sciencecourses are included in the major.)  PHIL 2403 Introduction to Philosophy and PSYC 2003 General Psychology are required.
Biological Science – 15 hours
BIOL       2003                             Nutrition & Diet
BIOL       2063/2061               Anatomy & Physiology I/Lab
BIOL       2073/2071               Anatomy & Physiology II/Lab
BIOL       3032/3022               General Microbiology/Lab
   or
BIOL 3612/3602 Microbiology for Nursing and Allied Health/Lab
Physical Science – 4 hours
CHEM                    1013/1011               College Chemistry I/Lab
CHEM                    1023/1021               University Chemistry I/Lab
Other Requirements – 9 hours
PSYC                      3223                        Developmental Psychology
SOC                        3183                        Statistics
SPCH                      1113                        Introduction to Public Speaking
Electives – 3 hours
Three hours of unrestricted elective
Nursing Requirements – 60 hours
NURS                     3083                        Foundations of Mental Health Nursing
NURS                     3093                        Techniques of Health Assessment
NURS                     3103                        Gerontological Nursing
NURS                     3203                        Pharmacology
NURS                     3206                        Nursing Care I – Foundations
NURS                     3303                        Pathophysiology for Nurses
NURS                     3306                        Nursing Care II – Acute Care
NURS                     3403                        Nursing Research for Evidence Based Practice
NURS                     4012                        Synthesis of Nursing Concepts
NURS                     4093                        Contemporary Issues and Ethics in Nursing
NURS                     4105                        Foundations of Community Health Nursing
NURS                     4205                        Leadership & Management in Nursing Practice
NURS                     4207                        Nursing Care III – Childbearing and Pediatrics
NURS                     4302                        Nursing Informatics
NURS                     4306                        Nursing Care IV–Complex Care
All programs are approved by the Arkansas State Board of Nursing and Accreditation Commission for Education in Nursing (ACEN). The ACEN is a source of information about the program and invites third party comments as a component of accreditation. The ACEN may be reached at 3343 Peachtree Road, NE, Suite 850, Atlanta, Georgia, 30326, or by phone at 1-404-975-5000.
To be considered for admission into the B.S.N. degree program the student must:
Be eligible for admission to Southern Arkansas University. Admission to Southern Arkansas University does not mean automatic admission to the nursing program.
Have transcripts evaluated by nursing faculty if transferring from another college or university.
Recognize that priority ranking will be given to students who have successfully completed all non-nursing courses applied toward the BSN degree.
Have a minimum 2.6 GPA (Grade Point Average) in NSCCs. The GPA for admission to the department will be calculated based on NSCCs completed at the time of application. All Science NSCCs ever taken will be included in the calculation of the GPA at the time of application.
NSCCs and courses applied towards the BSN degree must be completed with a C or better. Students with Ds or Fs in these courses will not be admitted.
Students repeating an NSCC more than three times will not be accepted into the program.
Submit a TEAS score of 65% or greater. Students will have to allow two weeks minimum between attempts of the TEAS. All TEAS scores must be submitted by the application deadline.
Hepatitis B and flu vaccinations, TB screening, and current American Heart Association Basic Life Support for Healthcare Providers certification will be required.
To comply with mandates from clinical agencies, students must have a background check, driving history check, child maltreatment check, long-term care check, and urine drug screen yearly at the expense of the student.
Online applications and deadlines for applications to the program are located on the nursing website.
More information may be obtained by calling the Department of Nursing Administrative Assistant at (870) 235-4331.
Submit application, TEAS scores, ACT scores, and a copy of all unofficial transcripts to:
Southern Arkansas University Department of Nursing
https://web.saumag.edu/nursing
Attn: BSN- Application
P.O. Box 9406
Magnolia, AR 71754-9406
OR delivered to Wharton Nursing Building, room 201A.
| | |
| --- | --- |
| Department: | |
| Hours Required: | 120 |
| Categories: | Major, Undergraduate |
| Delivery: | On-Campus |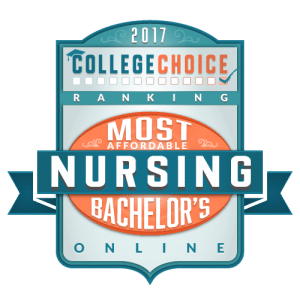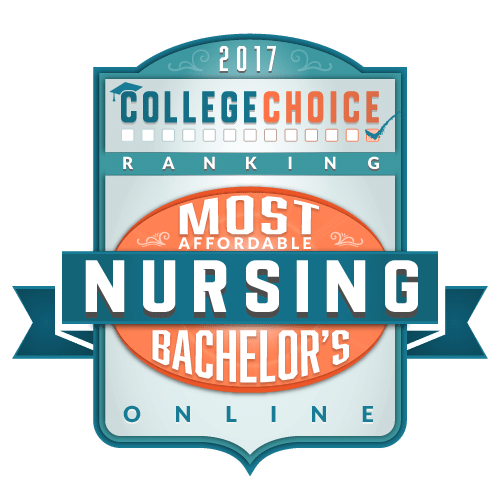 Nursing is among the most challenging, rewarding and versatile careers available today. With a degree in nursing from SAU, you will be well equipped to work in this high-demand field. Classroom and clinical experiences provide the necessary training in the Department of Nursing. State-of-the-art facilities provide for traditional classroom space and the real-life hospital feel of the Wharton Simulation Lab. Students complete clinicals off-campus through partnerships with area medical facilities
Our mission
The Department of Nursing at Southern Arkansas University supports the mission statement, goals, and objectives of the University.  The Department of Nursing is committed to demonstrating our core values by providing students with opportunities for intellectual growth through cultivating compassion, communication, and skill development for career preparation in a global environment.  We strive to meet regional health care needs by preparing graduates who demonstrate basic competency as health care providers.
Core Values:  Quality, Professionalism, Innovation, Caring
Admission Selection
Students who meet application requirements will be selected for entry into the nursing program based on grade point average in Nursing Science Core Courses (NSCC), TEAS scores, and number of NSCC hours completed on SAU campus. The ranking of admissions is as follows:
Students will be initially ranked by grade point average in the NSCC, TEAS scores, and number of NSCC hours completed on SAU campus.
If more than one student has the same grade point average in the NSCC and TEAS score, students will be randomly ranked.
Students who are not initially selected or who submit a late application will be placed on a waiting list. Placement on the waiting list will be in order of grade point average in the NSCCs. Spaces, which become available prior to the beginning of the semester, will be filled from the waiting list. Students not admitted from the waiting list must re-apply. Please note the Department of Nursing application deadlines.
Transfer Nursing Student
Transfer requests are considered on an individual basis. Students previously enrolled in another nursing program must forward a letter requesting transfer, submit a BSN Transfer Nursing Student application, and attach copies of all unofficial college transcripts. Students who are requesting transfer from another nursing program are also required to provide a letter from the program dean/chair/director of eligibility to re-enter their previous nursing program in order to be eligible for consideration in the SAU nursing program. If a student has failed a nursing course, the request for transfer is classified as an academic reentry request, and reentry policies apply. If a student has failed more than one nursing course they are not eligible for consideration for entry into the SAU nursing program. Transfer equivalency information for Nursing Science Core Courses can be accessed through SAU admissions.
BSN Program Outcomes
Our graduates can communicate and collaborate effectively with healthcare professionals, families/groups, and communities to provide cost-effective, quality nursing care.
Our graduates can apply appropriate knowledge and skills synthesized from the humanities, social, physical, and behavioral sciences in meeting the physiological, psychological, spiritual, and sociocultural needs of individuals, families/groups, and communities across the lifespan and facilitate a culturally competent environment for the delivery of nursing care to individuals, families/groups, and communities.
Our graduates engage in critical thinking, independent judgment, and decision making while using the nursing/research process to design and evaluate the effectiveness of culturally competent care to individuals, family/groups, and communities across the lifespan.
Our graduates integrate technology to critique and apply research findings to improve nursing care in a variety of healthcare settings.
Our graduates demonstrate knowledge and skills needed for successful careers in nursing.
Our graduates utilize professional values, standards, statues, and regulations governing the practice of nursing to enhance the delivery of healthcare to individuals, families/groups, and communities.
Our graduates exhibit accountability, responsibility, and values for own nursing practice and lifelong learning.
Our graduates use leadership and management skills and knowledge of health policy and health services, improve intervention used to promote and maintain healthy lifestyles of individuals, families/groups, and communities across the lifespan.
case, manager, midwife, director, specialist, clinical, staff, educator, practitioner, health, care