Many of our ensemble members receive Choral Performance Scholarships based on their audition and continued performance in the choirs. If you would like to audition to become a part of the tradition of the choral program at SAU, the links in the sidebar will provide the necessary information.
SAU Choral Auditions
Register for an audition online. Please select an audition time in which you are available. Auditions will be held in Brinson Fine Arts 210 and will last seven minutes. During this time you will be evaluated on quality of voice, vocal range, tonal recall, and sight-reading. You do not need to prepare a solo for this audition.
If you have any other questions, please email Dr. Nelson at justinnelson@saumag. Music major and non-music majors are encouraged to audition. I look forward to hearing you sing! Location: Brinson Fine Arts 210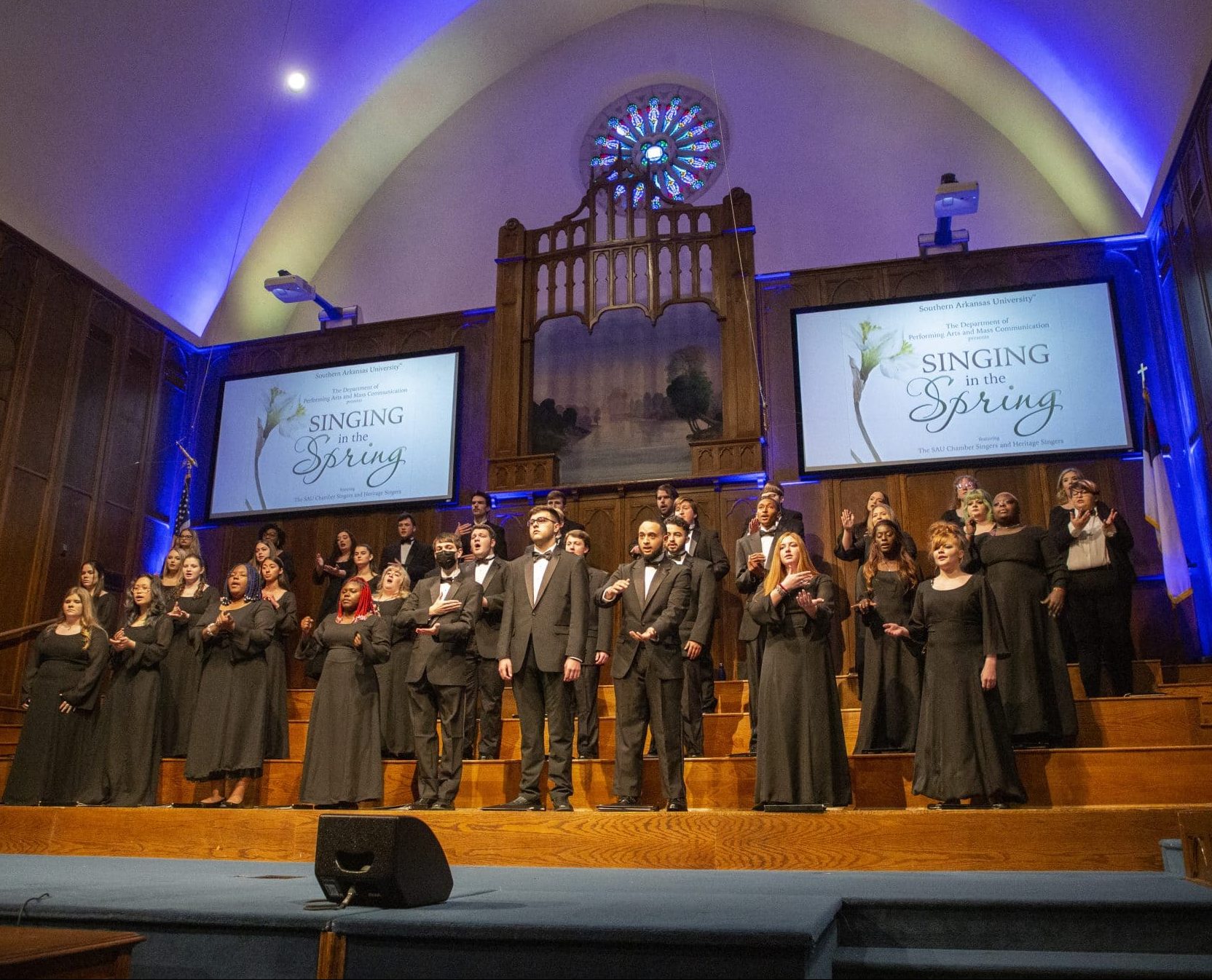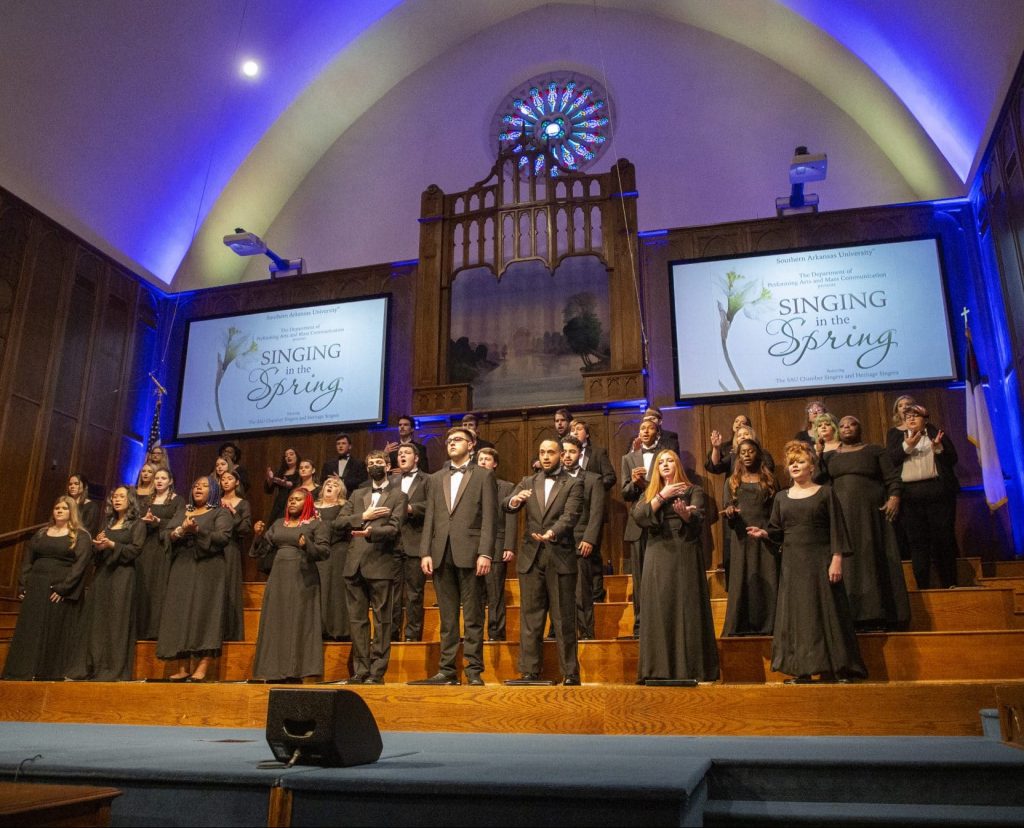 Heritage Singers
mixed ensemble of 30-40 singers
auditions are open to ALL singers, regardless of major
wide variety of choral literature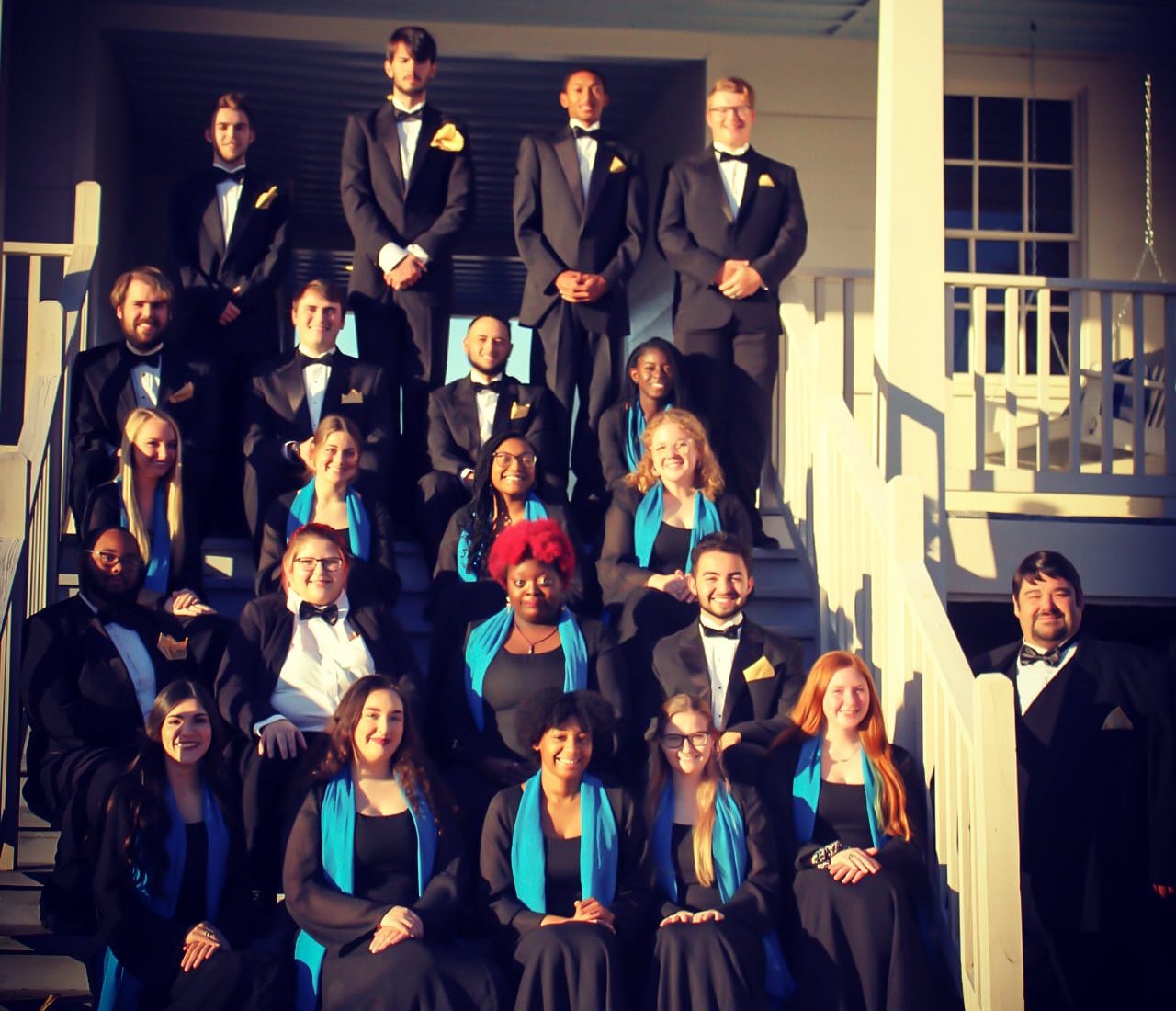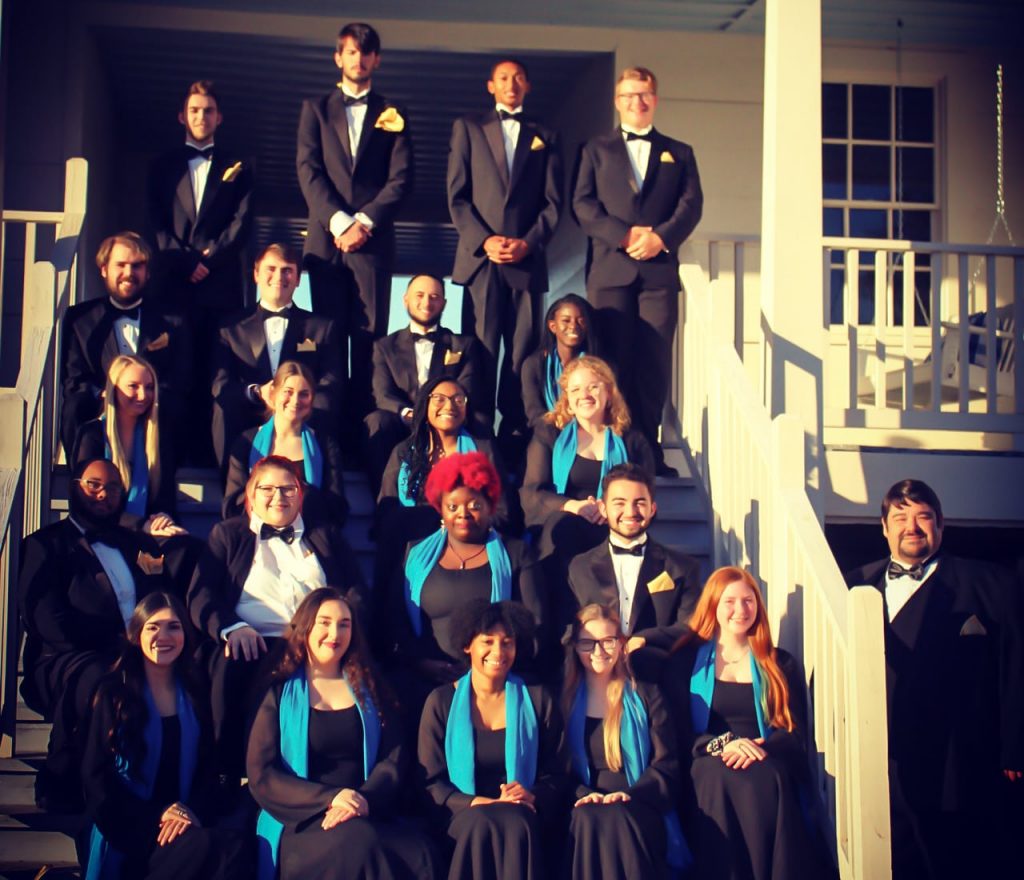 Chamber Singers
mixed ensemble of 18-24 singers
advanced music-reading skills
auditions are open to ALL singers, regardless of major
chant through contemporary jazz