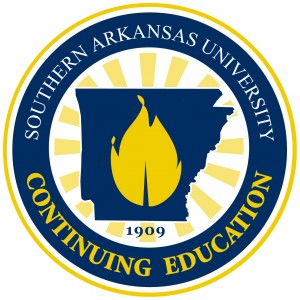 The Office of Community Education and Outreach at Southern Arkansas University provides a variety of affordable non-credit courses that educate, entertain, and enrich the diverse interests and needs of the community. Classes are offered in the fall, spring, and throughout the summer each year. Fall and spring classes are designed to help individuals improve and enrich their personal and professional lives. Courses range in subject matter from computer basics and diverse topics such as photography, water exercise, floral design, and many other subjects.
Our summer classes have a well-established program of educational, creative, and athletic courses specifically designed for young people. We offer classes for all ages from kindergarten readiness to college prep. Class sections are available by age and skill level, so students will always feel comfortable and confident.
For more information about the services of the Office of Community Education and Outreach or a particular class, call Caroline Waller at  870-235-4006.
Upcoming Schedule of Classes
How To Register
Send name, address, and payment to: Southern Arkansas University, MSC # 9240, Magnolia, AR 71754-9240
Walk-in Registration: Come by our office in the Business Building, Room 111.
By telephone: Call (870) 235-4006
Register online
Payment may be made by cash, check, money order, or a major credit card.
Remember, you have not reserved a place until the fee has been paid.
Want to Teach a Non-Credit Course? We would love to hear from you!
Send your course proposal to SAU:
Attn: Community Education
100 E University
MSC 9240
Magnolia, AR 71753-9240