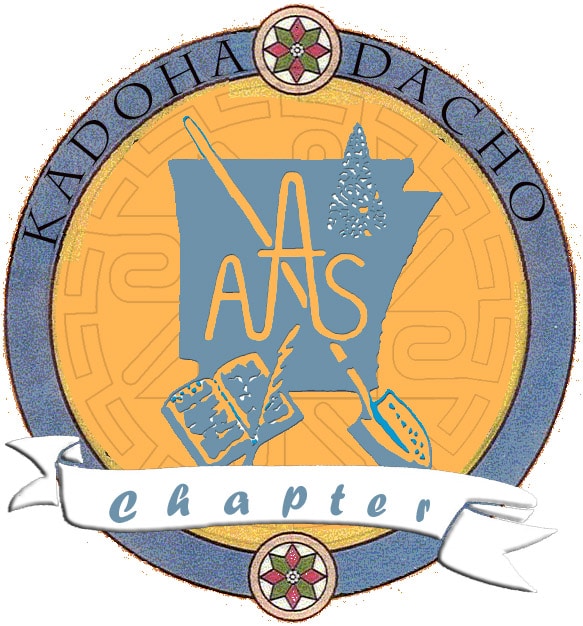 The September 2013 issue of the Kadohadacho News (volume 8, issue 6) is now available. The Kadohadacho News is newsletter for the Kadohadacho Chapter of the Arkansas Archeological Society serves southwest Arkansas and the Ark-La-Tex region.
In this issue you will find:
First of our iconography-themed speakers…Sept 10: Dr. Reinaldo "Dito" Morales, art historian and Associate Professor of Art at UCA in Conway, will talk about what rock art can tell us…
 Information about volunteering for field projects this fall.

Camp Monticello, a WWII Italian PoW camp in southeast Arkansas, Sept 7-18
Wild Violet Site, a rapidly eroding Woodland-period site in Logan County, Sept 30-late October

Information about the 2013 State-wide annual meeting of the Arkansas Archeological Society (Sept 27-29 in Conway, AR)
Pic of the month
The AAS-SAU Calendar
a list of upcoming conferences and events.
I hope to see you at one of our events soon,
Jamie