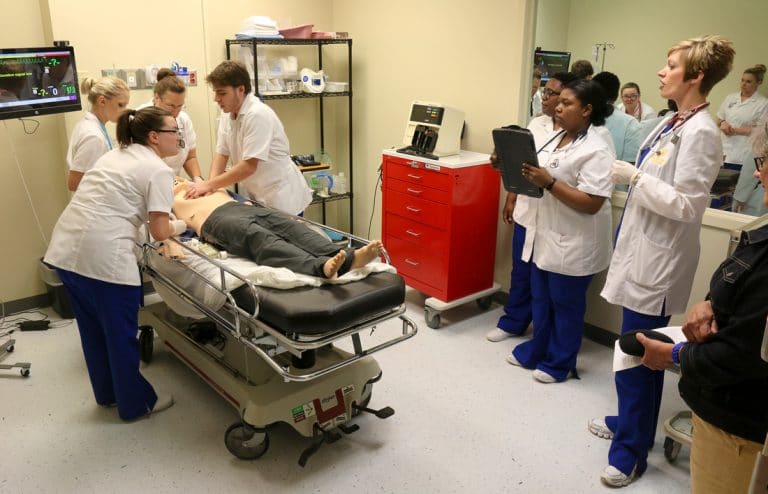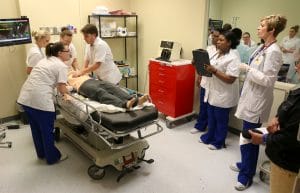 More than a dozen initiatives at Southern Arkansas University's Department of Nursing last year have paid off as SAU's nursing graduates are earning top scores on the NCLEX (National Council Licensure Examination) for this area.
SAU's official pass rate was 85.7% for July 1, 2015, through June 30, 2016, which is the highest average among any university south of Little Rock, according to Dr. Brenda Trigg, chair of SAU's Department of Nursing.
"The hard work of our faculty and students are reflected in these scores," said Dr. Trey Berry, SAU president. "We are excited at the strong future ahead for the SAU nursing program."
In response to more students applying to SAU's program as well as the nursing shortage in the region, SAU nursing will begin to admit students in the fall and the spring. Previously, with only fall enrollment, many qualified applicants could not be accepted due to limited space in the program. This two-cohort admission process will allow not only for more nursing students, but will keep admission numbers lower per semester to provide for more individualized attention between faculty members and students.
Applications for spring 2017 will be accepted between through October 15, 2016. More information and the application process can be found at https://web.saumag.edu/nursing/.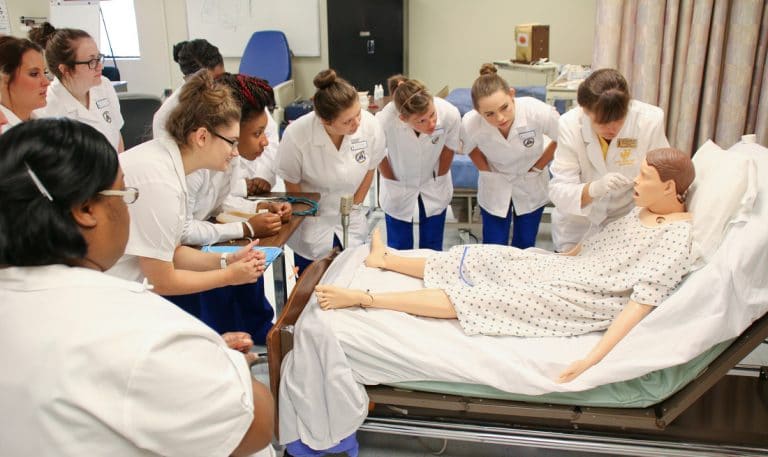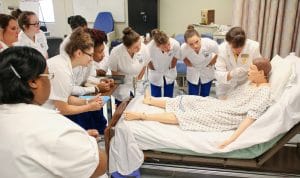 Along with the growth of the program have been improvements and additions to the Wharton Nursing Building. Along with a larger renovated lecture hall, the SAU Health Sciences Simulation Center (SAU-HSSC), made possible by a grant from the Blue and You Foundation, opened in the spring of 2016. It combines state-of-the-art equipment and technology in a regional simulation setting, offering hands-on clinical experiences for students and training opportunities for health care providers that have previously not been available in the southern half of the state. To find out more about the SAU-HSSC training opportunities, visit https://web.saumag.edu/nursing/simulation-center/.
Looking back through the 2015-16 academic year, the NCLEX results seem to only reiterate the high achievement demonstrated in the department. Thirty SAU senior BSN students represented nearly half the total accepted undergraduate research posters presented at the UAMS Research Day in Little Rock in late April. SAU's Mallory Reeves also brought home the top honor with her first-place poster presentation – Factors of adaptation to relocation later in life: A literature review.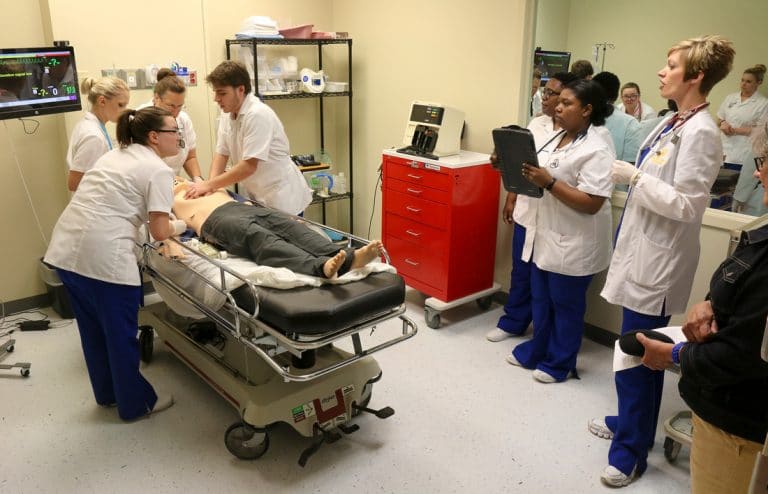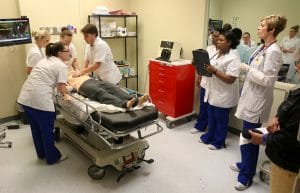 Reeves also accompanied three of her peers – Marely Adams, Ashley Hodnett, and Sarah Vaughn – and Dr. Becky Parnell on a medical mission trip to Nicaragua. This new Nursing Beyond the Borders course included classroom time learning about the country of Nicaragua, the health care delivery system, common medical problems along and their treatments, and a few medical terms in Spanish. The group then traveled to Leon, Nicaragua, from January 9-16, 2016. During the trip the students participated in four days of medical clinics where 507 patients were seen. The students worked in the triage area, pharmacy, and healthcare provider examination rooms. SAU students also visited feeding centers in remote areas of Nicaragua and fed large crowds of children.
Trigg has a long list of items that helped contribute to the high quality of SAU's nursing students and graduates. Decreasing class sizes promoted greater faculty/student engagement, and a retention director was appointed. Faculty mentors were assigned and senior-level mentors were matched up with junior-level students.
"Students and students' success are the focuses of the SAU nursing program, and we are committed to providing students with opportunities for intellectual growth through cultivating compassion, communication, and skill development for career preparation in a global environment," said Trigg.