SAU has been recognized as a Homeschool Friendly University.
SAU is among the
most affordable
universities in the nation.
Average In-State Tuiton and Fees per Semester

SAU

$4,490

Texas
$10,300*
Louisiana
$9,550*
Oklahoma
$8,460*
*Tuition and fees are calculated as an average of public four-year universities published in-state tuition. Source: The College Board
Our programs are routinely recognized as the best value programs nationally. 
Students from neighboring states may qualify for a non-resident tuition waiver,
significantly reducing their overall cost to attend SAU.
ABOUT SAU
Southern Arkansas University offers personalized tour visits, faculty and staff who care about student success, and a caring campus community. SAU also offers traditional and unique academic degree programs that are ranked nationally for quality and affordability.
Nestled in a quiet and beautiful part of south Arkansas, SAU is a great place to call home and to study a broad range of academic programs, including some unique offerings to the state and region. Along with boasting a complete college experience on campus, the University is a short drive from outdoor activities and is central to many regional hubs, such as Texarkana, Shreveport, Little Rock, etc.
Established in 1909, SAU has built on its dedication to student achievement and continues to grow, both on campus and online, with more than 80 degrees in four distinct colleges and the School of Graduate Studies.
"The environment on campus at SAU is so welcoming, making it easy to get involved and meet people. I couldn't have picked a better place to call home."

Morgan Morris
Senior
Elementary Education Major
Texarkana, TX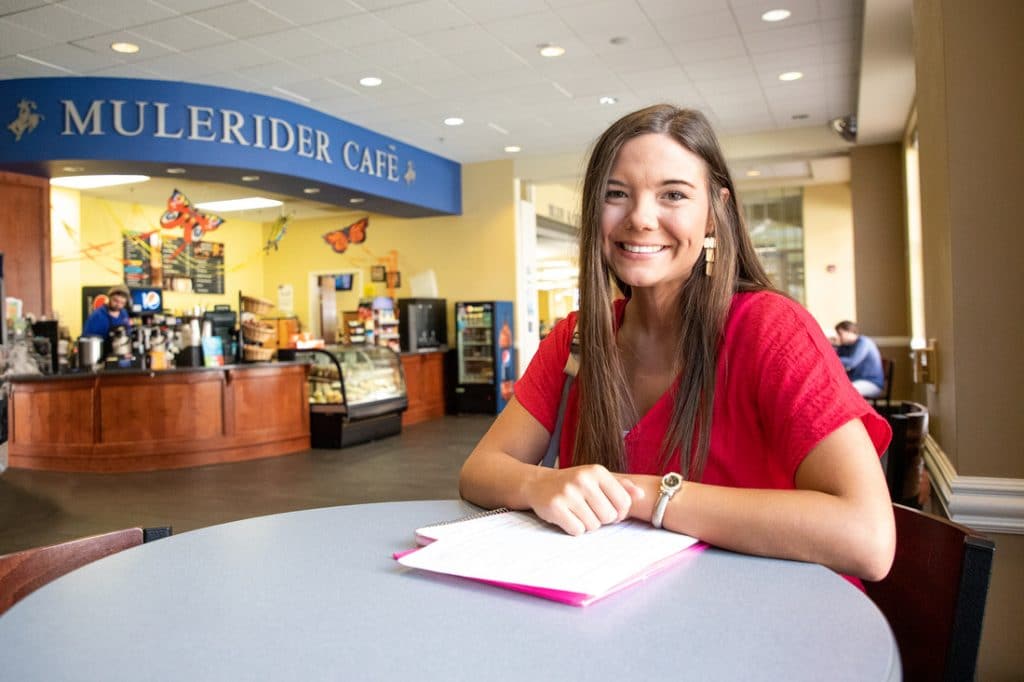 Concurrent Enrollment at SAU
The Concurrent Enrollment Program is designed to give high school students an opportunity to enroll at SAU prior to high school graduation. Through this program, high school juniors and seniors may enroll in University courses.
Our focus is in providing students with rigorous academic courses, taught by highly qualified instructors, all in the familiar high school environment. Most of the classes offered are from the general education core applicable to any degree a student chooses upon entering a college or university. Credits are transferable to most other accredited colleges and universities in Arkansas.
Eligibility Requirements
Complete admissions application
Must be in academic good standing
ACT score of 19 in Reading or comparable score on Accuplacer for all courses
ACT score of 19 in Core Subject or comparable score on Accuplacer (19 in Math for Math Courses, 19 in English for Composition)
To obtain an application for concurrent courses, please contact Caroline Waller at 870-235-4129 or carolinewaller@saumag.edu.