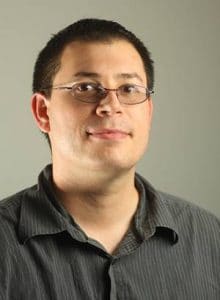 Educational Background
B.M.E., Murray State University
M.M., Percussion Performance, University of Minnesota, Twin Cities
Check out the percussion studio on YouTube: http://www.youtube.com/SAUpercussion
Michael Britt has been the Director of Percussion Studies at Southern Arkansas University in Magnolia, AR since 2003. He is responsible for all aspects of the percussion program, including applied percussion, directing the SAU Drum Line, the SAU Percussion Ensemble, and percussion methods. During his tenure at SAU, the percussion studio and drum line have more than tripled in size.
Mr. Britt received his Master's of Music degree in Percussion Performance from the University of Minnesota, and a Bachelor's of Music Education degree from Murray State University. While at Murray State, he instructed and arranged for the MSU Drum Line. While at Minnesota, he taught applied percussion, percussion methods, assisted with the percussion ensemble, and served as a feature soloist.
Michael is very committed to public school music education, having presented clinics at numerous schools in Kentucky, Tennessee, Missouri, Minnesota, Texas, and Arkansas. He has also served as a clinician and performer at state "Day of Percussion" and region jazz festivals. Michael is active as both a percussion arranger and adjudicator throughout the southern region. As a performer, Michael plays regularly with several orchestras in the Arkansas/Texas area, in addition to frequent solo and combo performances.

His primary teachers include Fernando Meza and Dr. Tom Vanarsdel; additional studies with She-e Wu, Leigh Howard Stevens, Arthur Lipner, Steve Yeager, and Earl Yowell. He has worked with such noted composers/conductors as Gunther Schuller, Frederick Fennell, Craig Kirchhoff, and Johan de Meij.

Michael holds professional memberships in the Percussive Arts Society, College Music Society, Music Educators National Conference, Arkansas School Band and Orchestra Association. He is published by Row-Loff Productions and he proudly endorses Innovative Percussion products.