About The Academy
The AQIP Action Project for Faculty and Staff Professional Development is excited to offer a pilot series called The Academy for Professional Development, consisting of five program tracks: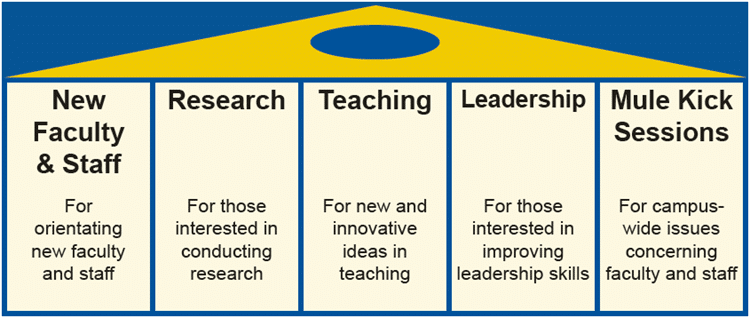 Having trouble viewing the form above? Try viewing it here: Academy Online Registration Form
Share Your Feedback about Our Events
We would love to learn your responses to the workshops, presentations, and other professional development program that you attended with The Academy! Please take a few moments to complete our survey: The Academy Participant Evaluation
Request Future Professional Development Programs
If you would like to make a suggestion or have a specific request for a future faculty or staff development program, please complete the Request for Future SAU Faculty and Staff Development form.
Share Your Expertise and Abilities with other SAU Faculty and Staff
We would like to know about our faculty and staff expertise. Do you have expertise and abilities that you would like to share with our SAU community?  Let us know by completing our SAU Internal Database for Expertise and Abilities (IDEAS) Form.
More about the AQIP Action Project for Faculty and Staff Professional Development
The project team includes a variety of volunteer faculty and staff members from a variety of SAU areas. The project team's goals for professional development at SAU include:
1. Improved communication
2. Utilization of existing resources
3. Establishment of continued support
The Academy pilot series is one way that the Action Project team is working toward these goals.
Programming Attendance Records
Attendance records for the Academy's programming are available upon request. Those completing evaluation or professional development plans may find these records helpful. To receive a copy of your attendance records for The Academy's programs, please email us at: TheAcademy@saumag.edu
Questions or Comments about The Academy
For more information about The Academy or the AQIP Action Project for Faculty and Staff Development, please email Del Duke at dgduke@saumag.edu or Caroline Waller at acwaller@saumag.edu.