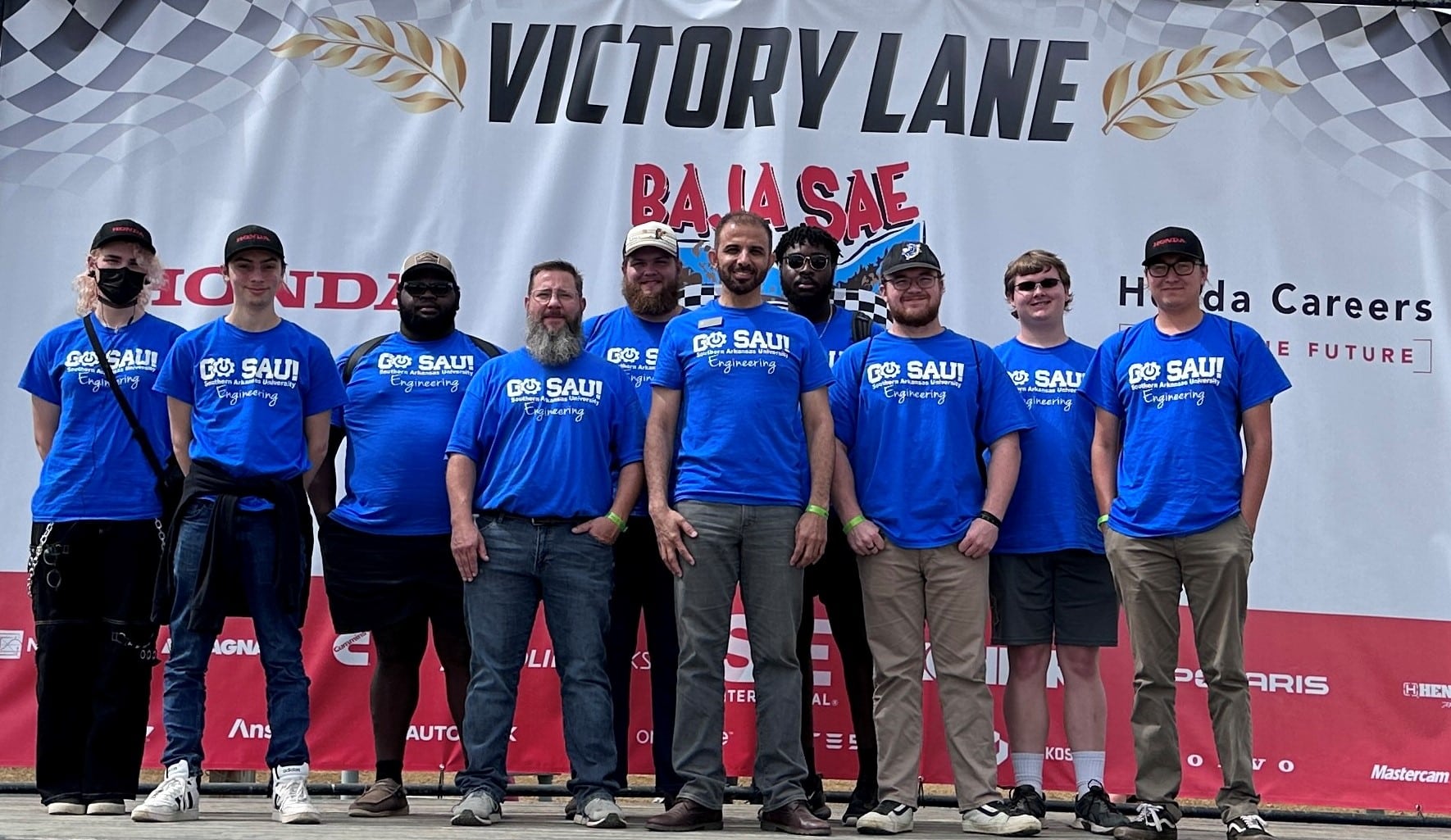 Southern Arkansas University engineering students traveled to Nashport, Ohio, for the annual Baja SAE 2023 Competition in September. Nine engineering students represented SAU ahead of their first competition, scheduled for 2024. The Muleriders attended technical sessions to learn from more than 70 universities from across the globe.
Organized by the Society of Automotive Engineers International (SAE International), Baja SAE challenges engineering students to design and build an off-road vehicle that can negotiate rough terrain and, in some competitions, water. Tasked with designing and building a single-seat, all-terrain sporting vehicle, the Muleriders presented a proof of concept of their vehicle to and received valuable feedback from major engineering employers, such as Ford, Honda, Kohler, NCEES, Polaris, SolidWorks, Ansys, Autodesk, Mastercam and many others.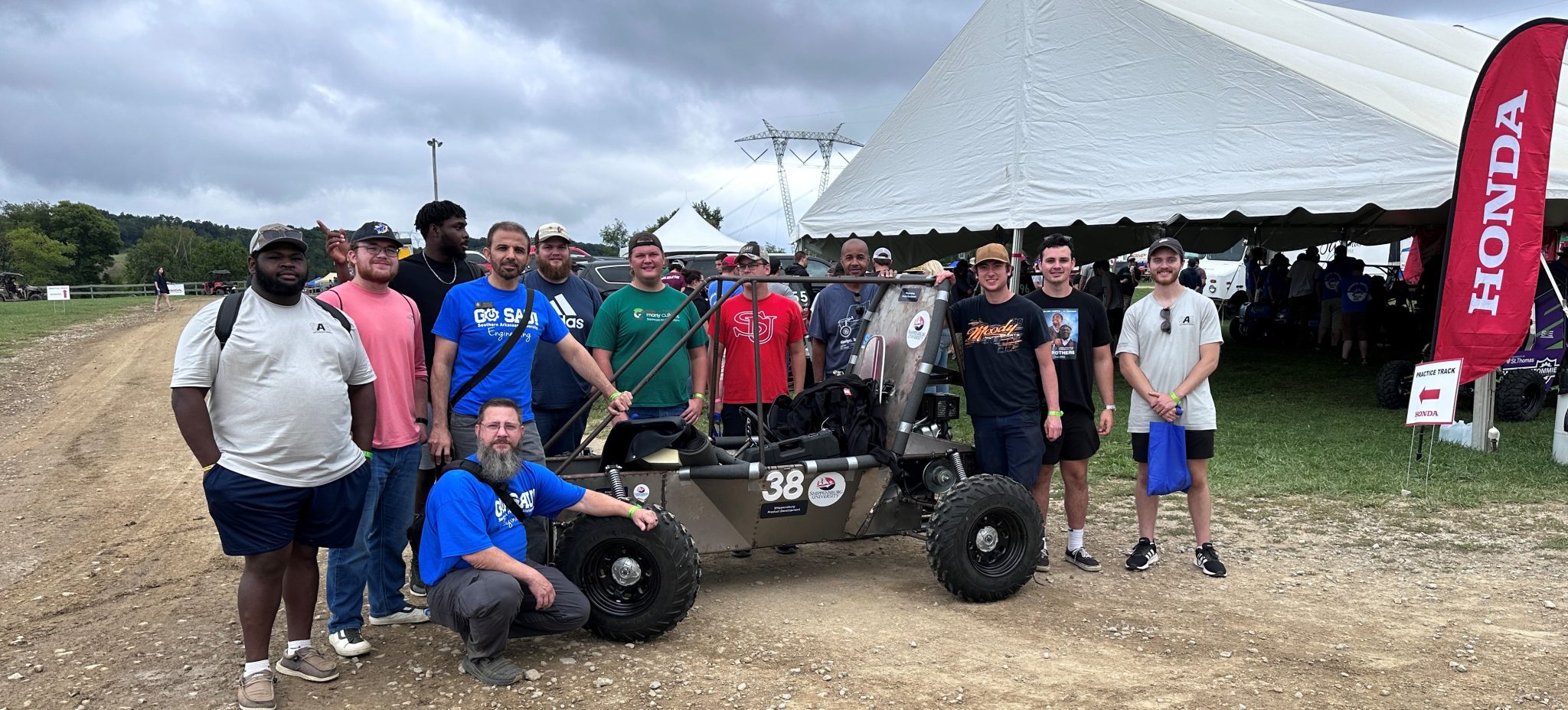 "Educators like me must invest in off-campus opportunities where students can learn about communication, time management, leadership, and more-things that better engineers and do not come from a textbook," said Dr. Hayder Zghair, the SAE Student Chapter's faculty supervisor.
SAU's Baja SAE Team is eager to apply what they have learned and return in 2024. The project will involve introducing a new product to the consumer industrial market. Students will compete to have their design accepted for manufacture by a fictitious firm and must work as a team to not only design, build, test, promote, and race their vehicle, but also to generate financial support for their project while managing their educational priorities.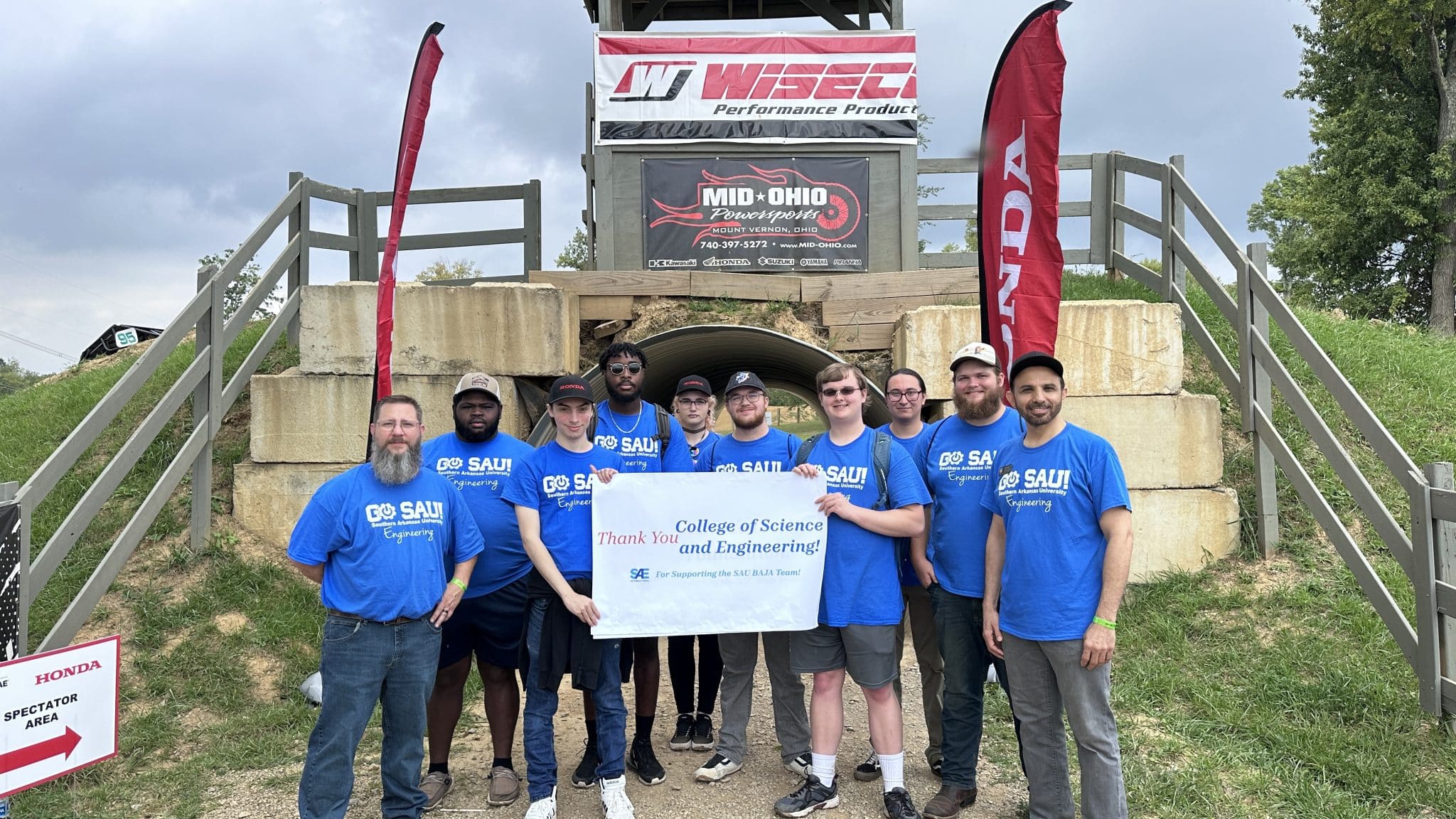 "I appreciate Dr. Hayder Zghair preparing our engineering students for this high caliber competition. Many thanks to the SAU Foundation for funding this excellent opportunity for our students, enabling them to further foster team building and develop essential engineering skills," said Dr. Abdel Bachri, dean of the College of Science and Engineering.
To learn more about SAU's Department of Engineering and Physics, visit https://web.saumag.edu/engineering/.