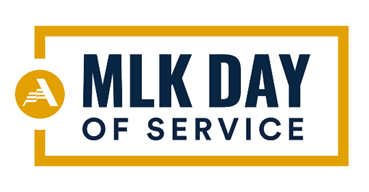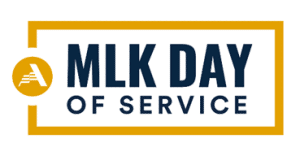 Southern Arkansas University students stepped up to serve as volunteers on the annual Martin Luther King, Jr., holiday. Volunteers and staff installed mini food pantries and hosted community events to fill the pantries, joining hundreds of thousands of Americans across the country in volunteer service.
Martin Luther King Jr. Day is the only federal holiday designated as a National Day of Service to encourage all Americans to volunteer to improve their communities. As the state commission responsible for planning and implementing service days statewide, Engage Arkansas has considered astonishing food insecurity rates in Arkansas, currently ranking as some of the highest in the country.
Thanks to inspiration from the International Little Free Food Pantry Movement, which began in Fayetteville, Arkansas, in 2016, and a partnership with the Arkansas Democrat-Gazette, Engage Arkansas has secured 100 old newspaper dispensers to upcycle and repurpose into little free food pantries.  SAU obtained ten dispensers from Engage Arkansas, and the Magnolia Banner News donated an additional eight dispensers.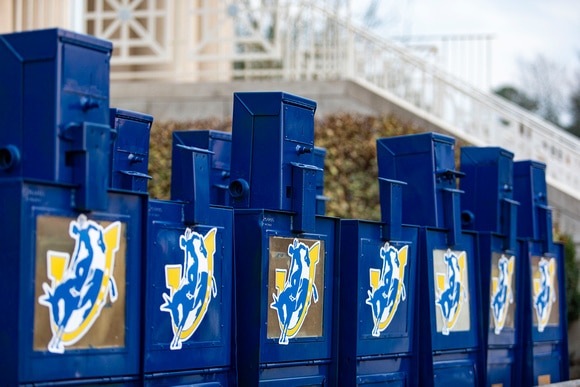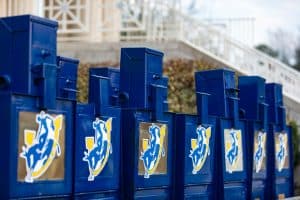 "It is our honor to answer Dr. King's call to serve and make a difference in the lives of Arkansas residents," said Starr Crow, Civic Engagement Manager for Engage Arkansas. "Service has the power to bring communities together, help others stand together against hate, build bridges, and heal divides. Service unites people regardless of race, religion, or zip code. We invite our community members to act on Dr. King's legacy of social justice and equity and recommit by volunteering with us on MLK Day and throughout the year."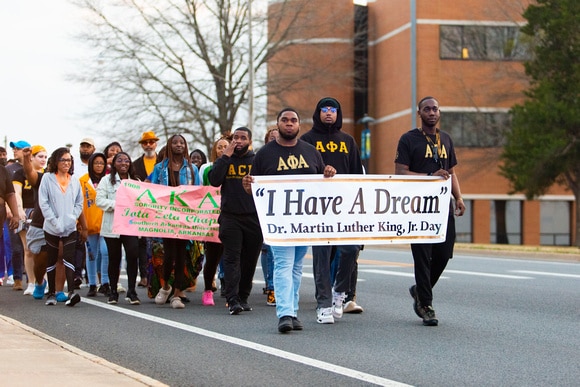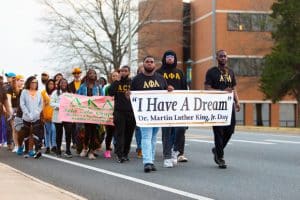 The Engage Arkansas Little Free Pantry Project is supported by the Engaged Cities of Service Network, the Arkansas Black Mayors Association, and statewide AmeriCorps programs. Engage Arkansas welcomes the Clinton Presidential Center as they move into a supporting role in elevating the significance of the National Martin Luther King Jr. Day of Service.
The MLK Day Little Pantry Project has partnered with SAU+AmeriCorps VISTA, to clean and paint the donated dispensers.  The little pantries will be filled and placed at each residence hall and apartment on campus. They will then ensure these pantries remain stocked for students in need, taking the established Mulerider Market a step further in providing for the needs of students. Leaders will oversee events related to the installation of the pantries and will host the necessary ongoing food drive(s) to collect supplies.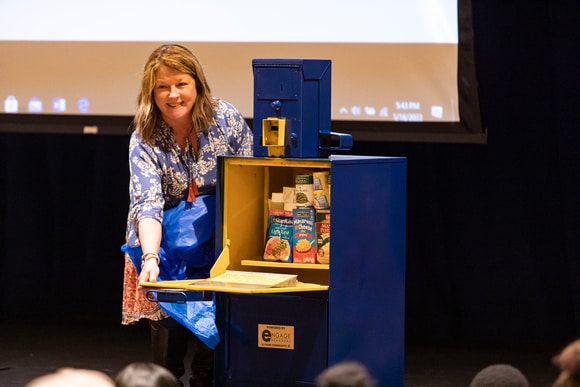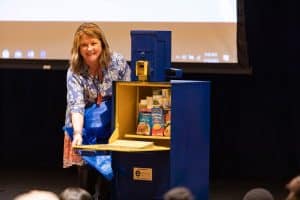 Dr. Martin Luther King Jr. Day is about community members coming together to serve. Engage Arkansas and its project partners hope that communities will unite through service to fill these pantries and welcome them into their communities. Each Pantry will be registered in the International Little Free Food Pantry database at mapping.littlefreepantry.org to ensure it is easy for community members to locate.
Take a look at the project map to check for events happening in your community. For inquiries, please reach out to Engage.AR@adhe.edu or Kathy Gean at kathryngean@saumag.edu.
About SAU+AmeriCorps VISTA – The SAU+AmeriCorps VISTA program is an anti-poverty initiative focused on building the capacity of Southern Arkansas University and community partners to increase student retention leading to more successful college completion for students at SAU.