Southern Arkansas University (SAU) is proud to announce the Rankin College of Business Hall of Fame 2023 Induction Ceremony and Scholarship Banquet, a special event celebrating the remarkable achievements of Dr. Gayle White and Mr. Gary Sewell. The event will occur on Friday, October 27, at the Reynolds Center at Southern Arkansas University in Magnolia, Arkansas.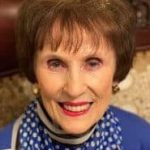 Dr. Gayle White: A Trailblazing Educator
 Dr. Gayle White, a renowned educator, dedicated 43 years to SAU. She was a distinguished professor and a leader in education and research, making significant contributions to the university's growth. Her commitment to scholarship earned her the SAU Faculty Excellence Award for Research in 2003.
Mr. Gary Sewell: A Visionary Entrepreneur and Community Leader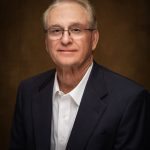 Gary Sewell, a distinguished SAU alumnus, is a prominent entrepreneur and community leader. His business ventures, from oil companies to banking, have had a profound impact on southern Arkansas. He currently serves as Chairman of the Arkansas Economic Development Commission and actively supports SAU's Rankin College of Business Advisory Council.
More information about Dr. White and Mr. Sewell, along with other inductees, can be found at https://web.saumag.edu/business/hof/rcb-hall-of-fame-inductees/.
The Hall of Fame Induction Ceremony and Scholarship Banquet promises to be an unforgettable event, celebrating both individuals' remarkable careers and contributions and inspiring future generations. In addition to the induction, the event will recognize select students with Hall of Fame scholarships. This event is open to the public and welcomes supporters and well-wishers to join in this occasion.
For more information about the event and ticket availability, please visit this website https://web.saumag.edu/business/hof/ or contact Ms. Sarena Peace at 870-235-4300 or sapeace@saumag.edu