Strengthening the partnership between Southern Arkansas University and the Windgate Foundation is providing a strong foundation for two significant projects.


The SAU Foundation is thrilled to announce that it has received grants totaling $653,774 from the Windgate Foundation.  An endowment gift of $500,000 will provide resources to support the growth and innovation within the Department of Art and Design by providing annual resources for tools and technology to elevate instruction.  In addition, a bridge grant of $53,744 will be used for immediate enhancement of instruction within the Department.  The remaining grant portion of $100,000 will continue funding for the Windgate Scholarship Program during the 2023-24 academic year.  The Windgate Scholarship Program provides need-based scholarships for at-risk students by reducing financial barriers and providing a pathway to achieving a higher education.
SAU President Dr. Trey Berry shared, "This is truly a transformational gift for SAU and the Department of Art and Design.  The essence of what we do at SAU centers on our students.  The Windgate Foundation shares this focus on student success.  We have seen first-hand the lives that have been touched through the Windgate Scholarship Program."
This inve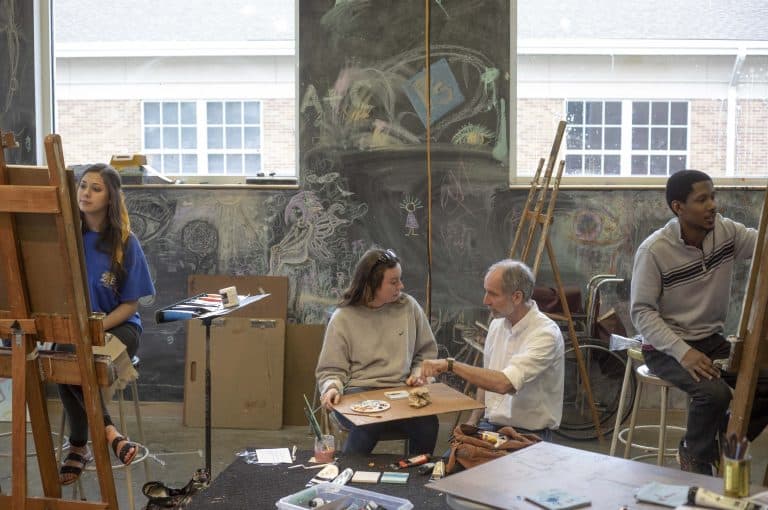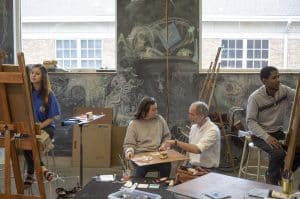 stment in the Department of Art and Design will immediately impact instruction, training, and educational opportunities for students and the faculty who mentor them.  Through hands-on training, students will be able to connect their classroom knowledge with real-world experiences, travel, and internships, increasing awareness of the opportunities made possible through their degrees in art and design earned at SAU.
"When we visited the SAU campus earlier this year, we were impressed with the facilities and the many academic and extra-curricular opportunities available for students," said Patricia Forgy, executive director. "This, along with a strong leadership team, provides a level of comfort in expanding our partnership into the future."
Windgate Foundation, established in 1993 and based in Little Rock, Arkansas, is a private foundation whose purpose is to advance contemporary craft and strengthen visual arts education in the United States. The foundation also supports children and youth in the State of Arkansas. www.windgatefoundation.org
Berry said, "We are so incredibly grateful for the continued partnership with the Windgate Foundation and the many ways they support our students."