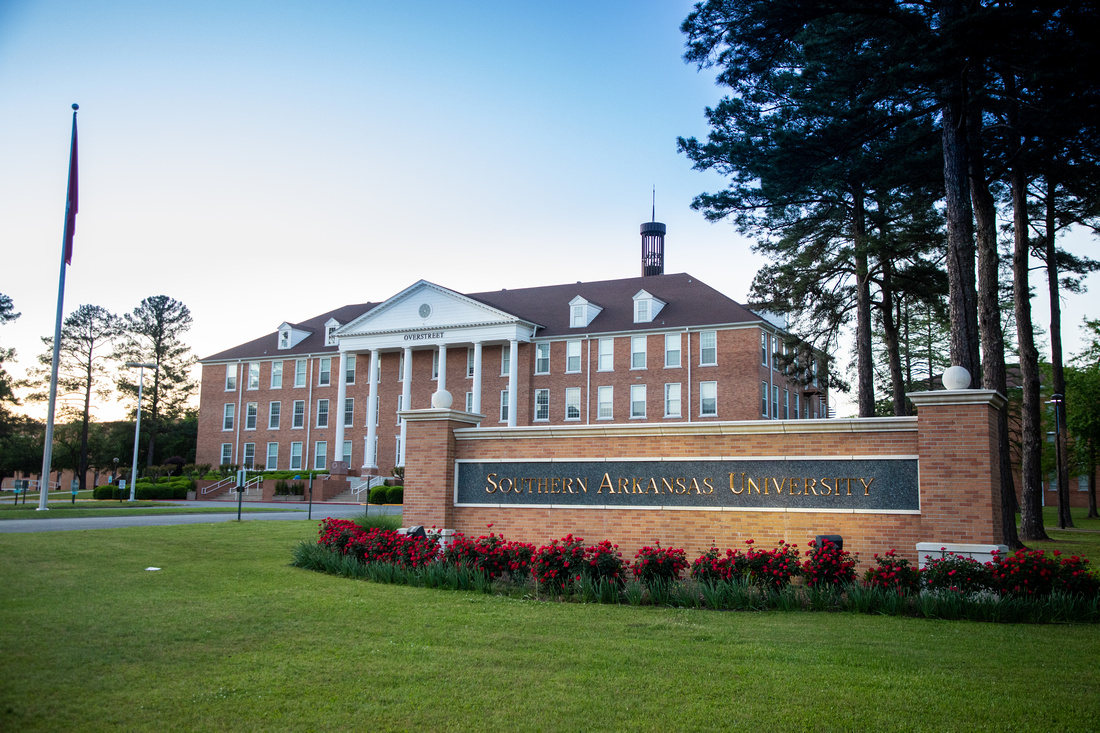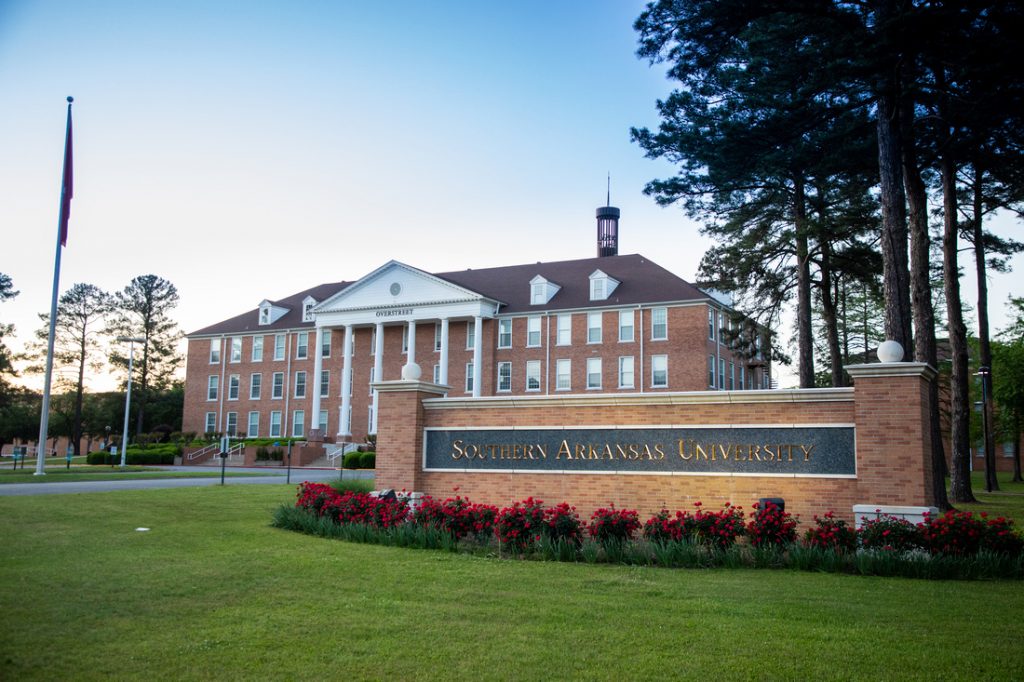 The Southern Arkansas University System Board of Trustees met in a regular session Wednesday, June 9, 2021, on the SAU campus.
President Dr. Trey Berry announced in his comments to the Board that the SAU Foundation endowment has now surpassed $50 million and when combined with the institutional endowment SAU's total endowment is over $55 million. Dr. Berry also highlighted recent student achievements, including job placements of many recent graduates and a 99% current NCLEX pass rate of recent nursing graduates. Current students are completing internships across the state this summer, including Naija White, who was chosen as one of fifteen Arkansas college students to participate in the inaugural class of the Tjuana Byrd Summer Internship Program. The SAU Alumni Association has launched a new app to promote alumni and friends' engagement. The app is available for all smartphones and includes a marketplace link to numerous retail discounts in addition to information about upcoming events.
During SAU Tech Chancellor Dr. Jason Morrison's report, he cited Tech's recent class of 244 graduates, which included 335 total awarded certificates or degrees. Future plans for Tech include launching an Adopt a Scholar program for scholarship funding. The annual Rocket Night event held during the spring profited more than $4000 for student support. SAU Tech is enjoying great success with the launch of its new basketball program. The men's basketball team earned the NJCAA DII Region 2 championship, and closed the season 7th in the nation.  He also announced that a baseball program will be added to Tech's athletic offerings beginning fall 2022.
Vice President Shawana Reed (SAU) and Vice Chancellor Gaye Manning (SAUT) presented the budget information to the Board of Trustees.  Reed presented the SAU budget and informed the Board that the figures are based on a projected decrease in enrollment due to the pandemic to 94% of last year's student population.  The 2021-2022 academic yearly cost of attendance was set, and tuition and mandatory fees will increase 3.67%.  Tuition for an undergraduate student will be $225 per hour. Mandatory fees will remain flat.
SAU Tech's budget included no change to tuition rates for 2021-2022. Tuition rates remain $108 per hour for in-state students. Revenue for Tech was based on a 3% reduction in enrollment and a $5 per student semester credit hour increase in the technology fee. Housing revenue is based on 90% occupancy rates. The Tech budget also included funding for the Arkansas Fire Training Academy and the Arkansas Environmental Training Academy, which are operated through SAU Tech.
In addition to the budget approval, Dr. David Lanoue, provost and vice president for Academic Affairs, presented the following academic program changes for SAU: creating a minor in Supply Chain Management; adding an Associate of Arts in Teaching-Elementary Education, an Associate of Arts in Teaching-Middle School, and an option for an Elementary Education Bachelor's Degree STEM; adding an MAT certificate in Elementary Education; and creating an Associate of Science in Health Science. The AS in Health Science integrates knowledge from behavioral and biological sciences, enabling students to demonstrate competencies meaningful to health sciences careers. Recipients may pursue a four-year degree in public health, biology pre-health or nursing.  The Master of Arts in Teaching-Elementary Education Certificate program enables candidates who graduated from SAU in the BSE Elementary Education (non-licensure) program to continue their career in education and earn a license in K-6 education.
Dr. Valerie Wilson, vice chancellor for academics and planning at SAU Tech, presented program revisions that were previously approved by SAU Tech's Curriculum Committee and Executive Cabinet that modified hours on Arkansas Department of Higher Education approved program list. These changes will become effective in fall 2021.
In other business, the board approved:
A resolution adopting an amendment to the SAU Faculty Handbook regarding evaluation of faculty and administrators.
The continuation of up to 70 provisional positions at SAU for 2021-2022 as well as classified pool positions based on the need to provide student services.
SAU Tech's request to continue 15 current provisional positions and fill any remaining positions (up to 40).
The athletic budgets for the System.
The Board also approved the rolling of President Berry's contract one year for another three-year contract.
Board of Trustees' meeting dates for the upcoming academic year are scheduled as follows: October 28, 2021, February 3 and June 16, 2022.