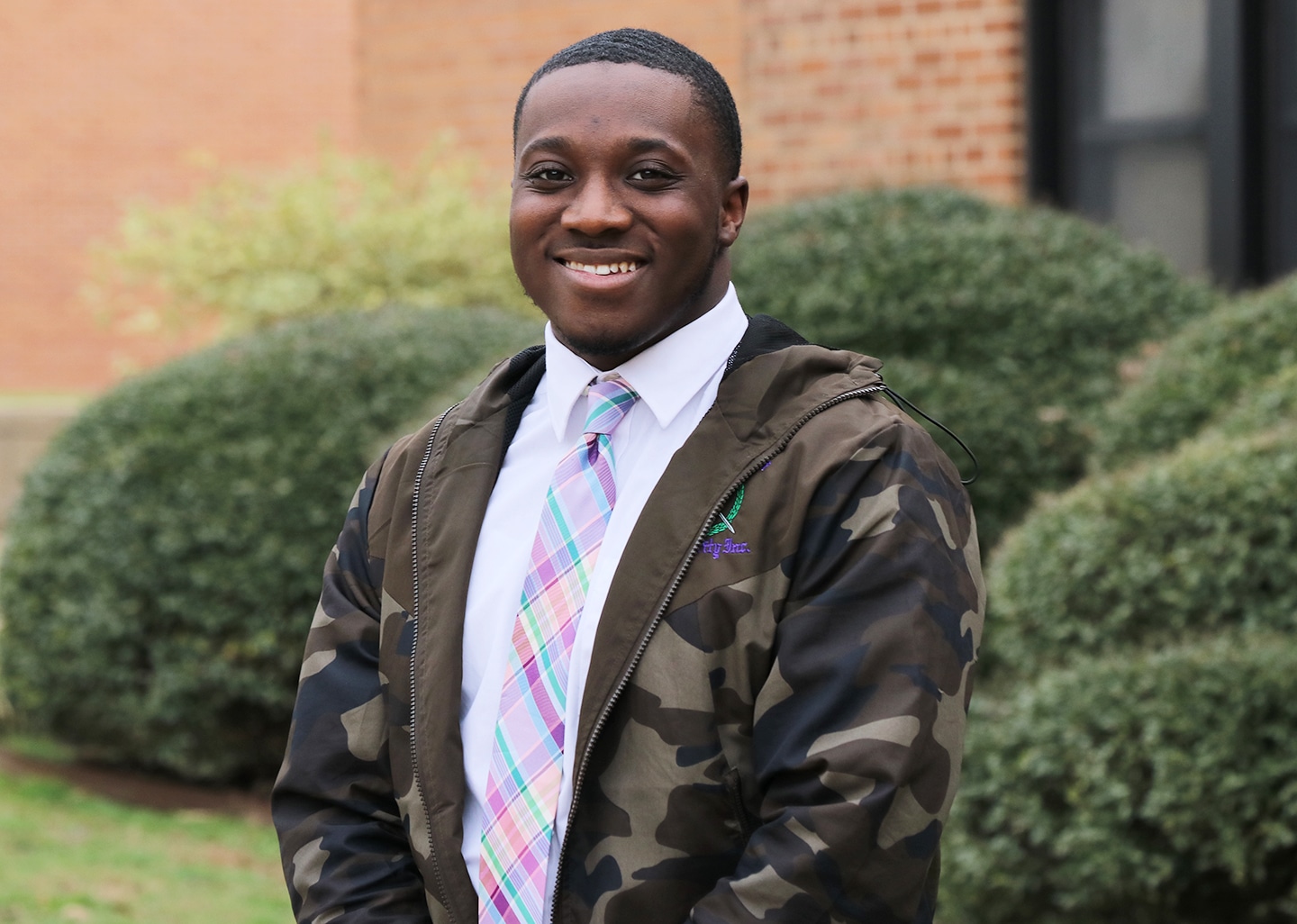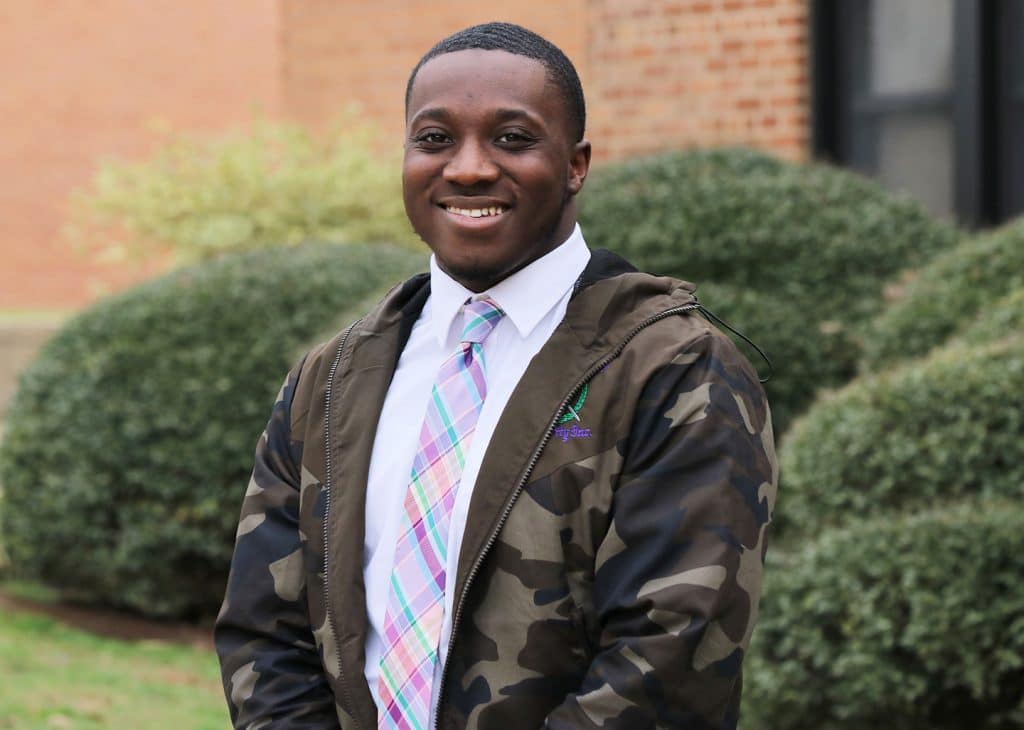 Jalen Holland, a junior Middle School Education major at Southern Arkansas University, found inspiration interning at a public school in the Bronx.
Holland, from Shreveport, Louisiana, earned an eight-week internship as a teacher's assistant through the New York City Department of Education. At Laboratory School of Finance & Technology (M.S. 223) for grades 6-11 in the Bronx, Holland formed valuable bonds with a diverse group of students in a short amount of time.
"What I gained through my internship was that, not only are you a teacher but you become a counselor, a mentor and a friend to the students," he said.
Holland had traveled to New York before, but saw a different side of life there during his internship. "I'd ride the subway each day to the school, which was 45 minutes from the apartment building where I was staying." He experienced firsthand the many different cultures that comprise New York.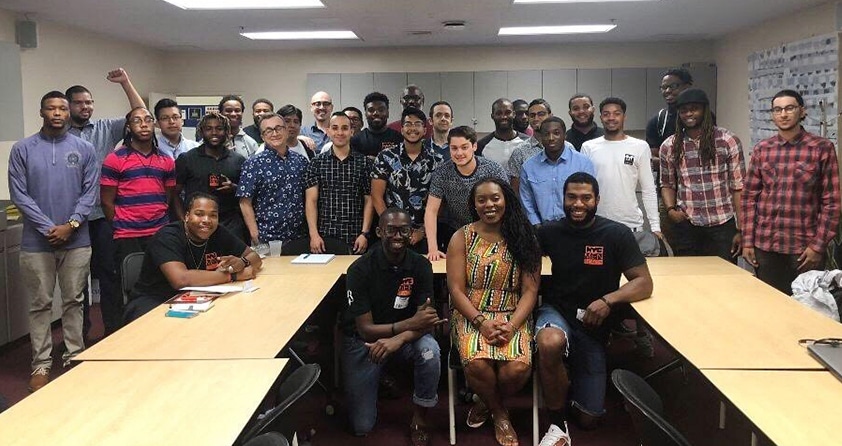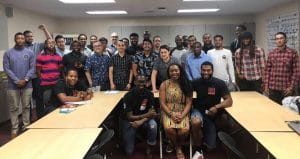 He learned of the internship while attending an undergraduate summit in Atlanta, Georgia, with his Greek organization, Omega Psi Phi Fraternity, Inc. "I was fortunate to be the only person from the Ark-La-Tex area to be chosen for this internship program out of hundreds of applicants. I found out about my selection on my birthday."
He only had a short time to prepare to leave for New York once he learned his application had been accepted. His advisor, Dr. Angela Stanford, and the College of Education helped Holland put together the funds necessary to travel.
"I really want to thank Dr. Stanford and the University for believing in me and taking a chance on me," he said.
Holland recommends internships. "Not only is the experience itself important, but also the connections you make. I was able to meet the mayor of New York, professors from Morehouse College, and several politicians. These are the people who can help propel an up-and-coming career."
Holland tried to provide a positive role model for his students. "Many of them might not have a father figure at home," he said. "I wanted to be that model for them."
It is important for African-American males to go into teaching. "I tried to represent my community and my University in the classroom, every day," he said. "I knew I needed to be open and to share things about myself. Some of my students had never been outside the Bronx. They wanted to know everything about me. You have to be open as a future educator. Students should know who you are, if you want them to be open with you."
He was inspired by a third-grade math teacher who formed a strong bond with Holland and his family. He continues to stay in touch with her today. "She always lets me know how proud she is of me," he said.
Holland plans to teach social studies in the public schools. "To me, social studies is just an interesting topic. You can branch off and teach all types of things – African-American history, Civil War history. Once you push the dates away and focus on the nitty-gritty, you can see how the past continues to shape the world we live in."
SAU plays an influential role in his life. "SAU has that small-town charm, which is what originally drew me. Once you meet the students and faculty, you'll want to make sure that you graduate from here. You just kind of fall in love with it. I worked hard during my internship to make sure SAU looks good, because it has done so much for me."
He hopes to one day open his own charter school. "I want to make sure students have the tools, the staff, and the passion to pursue their dreams. I want to push young African-Americans to go to school and graduate. I want them to excel because they are the future."
He thanked his mother, Tracey Holland, and older sister, Tatiauna Holland, for their support.