The Southern Arkansas University Hallman Scholarship has been awarded to two inspiring young women who will be incoming freshmen this fall in the SAU College of Science and Engineering.
The Hallman Scholarship is funded through the SAU Foundation and provides scholarships for incoming freshmen women in the sciences. The total scholarship amounts are based on ACT scores and other aid. The 2019 inductees are Macee Lyons of Bradley, Arkansas, and Mikayla Peterson of Magnolia, Arkansas.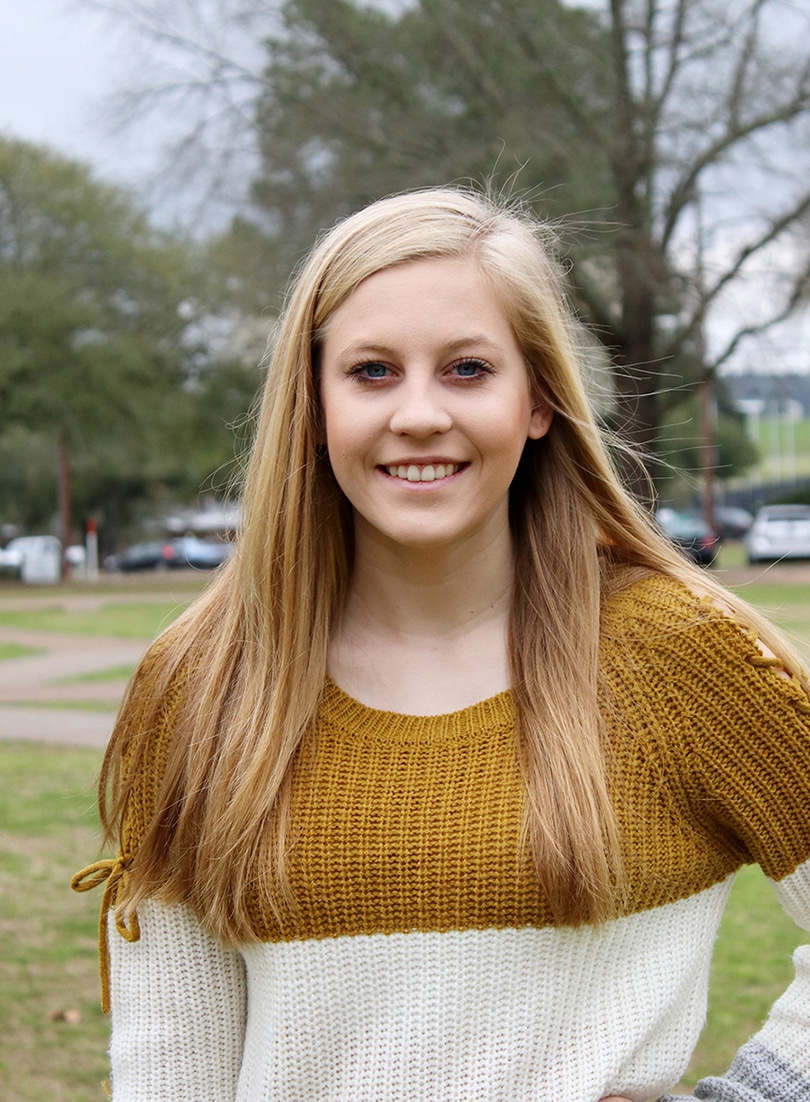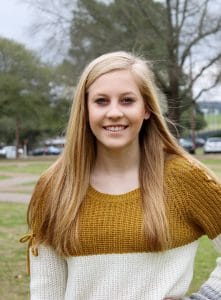 Lyons is a graduate of Bradley High School. She plans to obtain a degree in Biology from SAU. She has a GPA of 4.0 and has worked hard to pursue a degree in the medical field.
"I knew that I wanted to do something either with animals or people," she said, "and I knew that my grades and ACT scores were very important. I have worked hard to maintain a 4.0, as well as to achieve a high ACT score. Hard work, a little sweat, and even a few tears have gone into the accomplishments I am fortunate to have today."
Lyons plans to become a veterinarian and is grateful to have been selected for the Hallman Scholarship to help shoulder the cost of her undergraduate education. She is already looking forward to becoming a student at SAU. "I like being challenged," she said, noting that SAU feels the most like home.
Her selection for the Hallman Scholarship was "shocking and exciting," she said. "I didn't expect to get that big of a scholarship."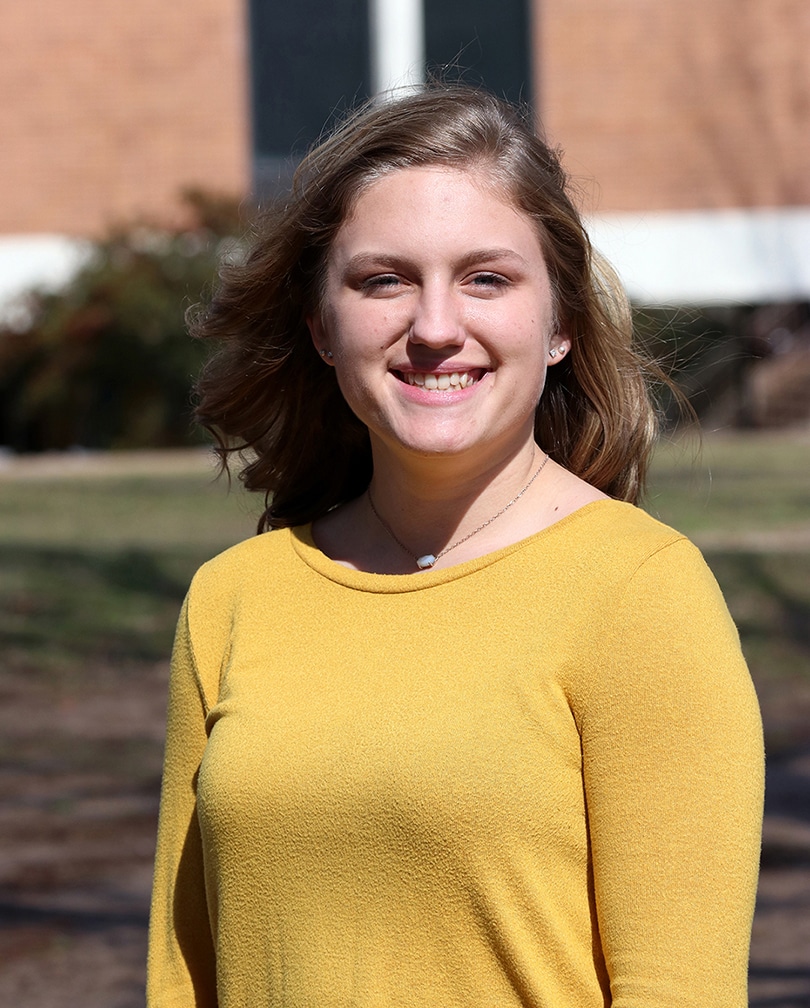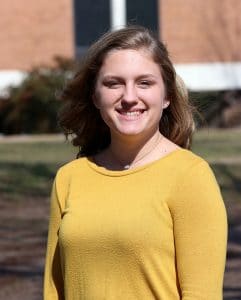 Peterson graduated from Magnolia High School and plans to obtain her degree in Mechanical Engineering from SAU. She has a GPA of 4.14. Growing up in Magnolia has inspired her academic pursuits.
"Magnolia is where I took my first steps, went to school, learned to drive, got my first job, and so much more," she said. "This town has made me into the person I am today, and this scholarship will allow me to stay in the community that raised me."
She hopes to be able to give back to Magnolia by staying close to home. "Many people who have graduated from SAU with an engineering degree get jobs locally, and that is one of the things about the program that appealed to me," she said. "I want to stay close to my family and hopefully start a family here so that my children can be afforded the same opportunities I had."
Lyons and Peterson join esteemed previous Hallman Scholarship recipients – Keely Stofer, Biology major from Hot Springs Village, Arkansas; Madison Byrd, Biology: Pre-Health major from Taylor, Arkansas; Abigail Pieratt, Biology: Pre-Health major from Magnolia; Leslie "Makenna" Madden, Biology: Pre-Health major from Emerson, Arkansas; Rebekah Leamons, Computer Science major from Gurdon, Arkansas; Alyssa Brown, Biology major from Fordyce, Arkansas; Elizabeth Jacobs, Pre-Veterinarian major from Texarkana, Texas; Alexandria Oliver, Biology major from Atlanta, Texas; Karissa Shackelford, Pre-Nursing major from Waldo; Jada Fricks, Chemistry major from Saratoga, Arkansas; Calla Bassett, Engineering major from Phoenix, Arizona; Bailey Romero, Nursing major from Little Rock, Arkansas; Taylor McNeel, National FFA President and SAU Agricultural Science student from Vilonia, Arkansas; and Emily Snyder, Pre-Pharmacy student from Cabot, Arkansas.
Dedicated to providing opportunities for women, 1966 graduate of SAU Cinda Hallman provided funds for the scholarship through her estate. Hallman was one of four women heading Fortune 500 companies at the time of her appointment as CEO of Spherion Corporation. Before joining Spherion, Hallman had a distinguished 20-year career with DuPont. As senior vice president of DuPont global systems and processes, she had full responsibility for global information technology, processes and strategy, and corporate core managing processes. She was named Chief Information Officer of the Year by Information Week Magazine for "reshaping DuPont's information systems organization to meet the changing competitive needs of its business units."