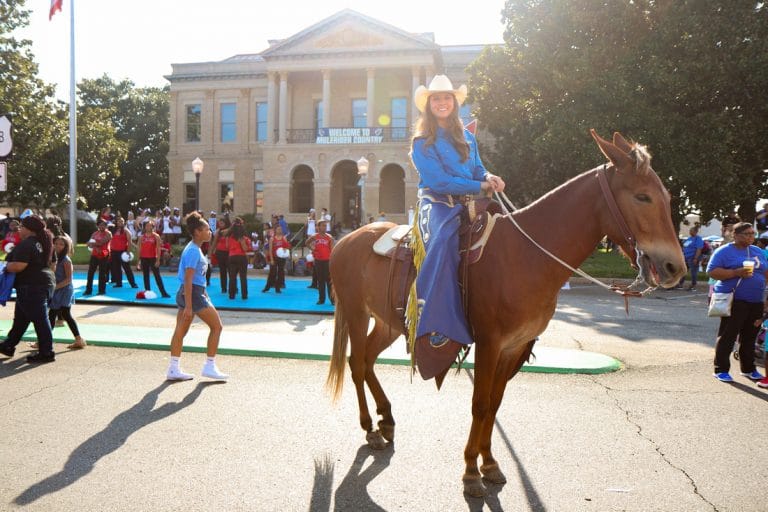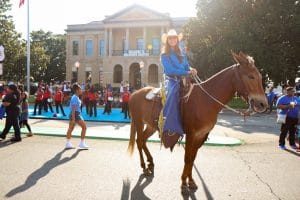 Southern Arkansas University, in partnership with the City of Magnolia and Columbia County, has announced the fifth annual Blue & Gold Day on Tuesday, August 20, 2019, from 5 p.m.-7 p.m. on the Magnolia Square.
On this day, the Magnolia community is encouraged to wear blue and gold in support of SAU and to come out and enjoy a great evening of fellowship between Magnolia citizens and SAU students.
This year's event will continue the exciting collaboration between SAU and Magnolia High School with a pep rally to be held at 6 p.m.
"The SAU slogan feels like home came directly from our incoming freshman class based on their initial visits to campus," said Dr. Trey Berry, SAU president. "We want Magnolia to feel like home for our students, as well. Blue & Gold Day is the perfect way to introduce these new residents to all that Magnolia has to offer. We are excited once again to have Magnolia High School join us for a community-wide pep rally to kick off the fall academic year and football season!"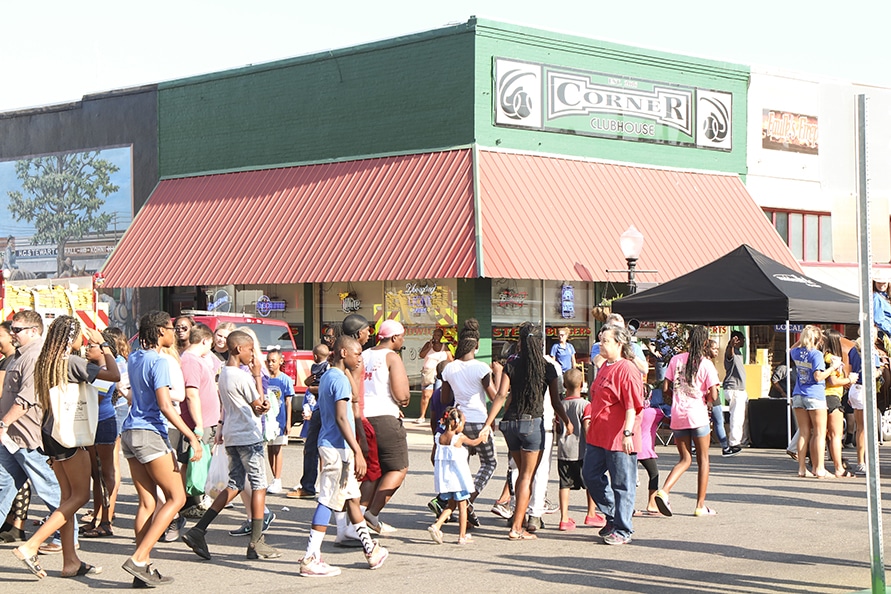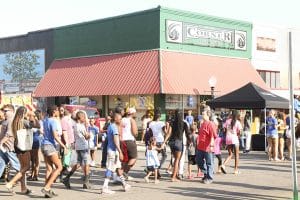 "Blue & Gold Day epitomizes everything I love about Magnolia and what it means to live here," said John Ward, superintendent of Magnolia Schools. "This event instantly becomes one of my favorite community events in Magnolia."
The free event will feature fun activities for the whole family to enjoy including photo booths and bounce houses. Attendees will have the opportunity to meet student-athletes, listen to local marching bands, enjoy free hot dogs and nachos, meet Mulerider mascot Abbie Guin and Molly Ann, and watch the SAU Rodeo Team show off their roping skills.
Blue & Gold Day T-shirts will be available for purchase at the Beyond the Campus store on the Magnolia Square.
Blue & Gold Day epitomizes everything I love about Magnolia and what it means to live here.
Students new to Magnolia will have the chance to visit the downtown merchants, get to know businesses and organizations in the Magnolia community, find a church home, and sign up for door prizes.
Schedule of Events:
2 p.m. – Begin closing down incoming traffic to the Square (vehicles may exit only)
4 p.m. – Vendors begin setting up booths
5 p.m. – SAU students arrive on the Square
6 p.m. – Pep Rally – MHS & SAU Collaboration
Remarks from Mr. John Ward and Dr. Trey Berry
Performance by MHS and SAU Cheerleaders and Bands
For more information, call the Office of Alumni Relations at (870) 235-4079 or email meganmccurdy@saumag.edu.