The Southern Arkansas University Alumni Association, Inc. will honor seven outstanding SAU alumni during the organization's annual Distinguished Alumni Awards dinner on Thursday, March 8.
Award recipients will be honored in four categories, according to Michael Woods, director of alumni relations. Posthumously receiving the night's top honor – the Lifetime Achievement Award – will be Claudell Woods; Ray Burns and George Lowrance Hodge will be recognized as Distinguished Golden Muleriders; Dr. Lepaine McHenry and Elston Strong will receive the Distinguished Alumni award; and Brandon Foshee and Dr. Kara Way will be honored as Distinguished Young Alumni.
You may RSVP by calling the Alumni Office at 870-235-4079, or toll-free at 800-797-1986. Tickets are $20.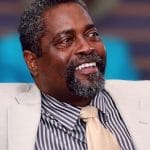 Claudell Woods graduated from SAU in 1979 before graduating from the University of Arkansas School of Law in 1982. He began practicing law at East Arkansas Legal Services in West Memphis. He enlisted in the Arkansas National Guard in 1975 as a private, receiving his commission through Officer Candidate School. He spent six years (1984-1990) on active duty as the first AGR Judge Advocate/Chief Legal Counsel assigned to the Arkansas National Guard. Since 1990, he also maintained private general practice in Magnolia.
He was a lifelong member of the St. Matthew Baptist Church in McNeil, served as president of the Columbia County branch of the NAACP and was the chairman of the board for the Southwest Arkansas Community Development Corp. He also served on the board of the Arkansas Human Development Corp., Macedonia Community Center, and Habitat for Humanity. He was recognized for his community service by the William Moses Kunstler Racial Justice Award, the Alpha Kappa Alpha Sorority, Inc., National Pan-Hellenic Council, local churches, and many others.
Claudell Woods taught government and history at SAU from 1990-2001. He served as assistant professor of political science and was chair of the Department of History, Political Science and Geography from 2001-2016. He was also advisor of Phi Alpha Delta Law Fraternity from 1990-2016. He passed away on Sept. 16, 2016.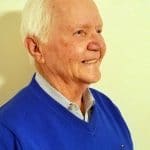 Ray Burns grew up in Walkerville, Arkansas, where he graduated in 1940. After high school graduation, he became a part of the SAU story by enrolling as a student and living in the dorm at Magnolia A&M. Ray joined the Arkansas National Guard, Company B, 153rd Infantry Regiment, not with the intention of making the military a career, but to serve his country and help finance his college education. In December 1940, mid-way through his first year at Magnolia A&M, his unit was mobilized and would ultimately enter WWII.
Ray joined the U.S. Air Force in June 1946 and served until October 1969. During this period, he served during the Korean War, Vietnam War, and Cold War. Ray excelled and completed the Radar, Armament and Electronics school and was assigned to the Training Command. Their primary task included training pilots on the new Airborne Radar systems.
After retiring from the USAF in 1969, Ray launched a career at Lockheed Martin and worked for 15 years. Ray, 97, lives in Denver, Colorado where he enjoys a healthy and active lifestyle.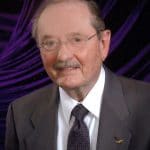 George Lowrance Hodge is a native of Dallas, Texas, and attended Southern State College in 1952 before transferring to the University of Arkansas. After leaving SAU, Lowrance Hodge attended the University of Texas on an NROTC scholarship and served four years on active duty as a pilot in the U.S. Navy. He completed his undergraduate industrial engineering degree at the University of Arkansas, and later received his master's degree from Oklahoma State University.
Lowrance retired in 1997 as the senior vice president of Mary Kay Inc. in Dallas. He is also a retired captain, USNR, after 32 years of active and reserve duty. Since then he keeps active by volunteering for the Service Corp of Retired Executives (SCORE). This organization provides free counseling to people who are trying to establish or improve a new business.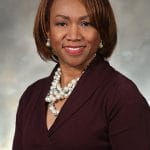 Dr. Lepaine McHenry graduated from SAU in 1981 and is the dean of the College of Nursing at Oklahoma Baptist University in Shawnee, Oklahoma. She joined the OBU faculty in 2013, having previously served as the assistant director of the Eleanor Mann School of Nursing at the University of Arkansas. She served as nursing faculty in graduate and undergraduate education, and she worked in nursing practice, regulation and education.
She received a doctorate in nursing practice with a specialty in executive leadership from Union University. Her clinical practice includes medical surgical nursing, long term care, adult psychiatry, staff development, adult addictive disease, children's/adolescent psychiatry, and human resources.
She is the founding president of the Arkansas Directors of Nursing Administration in Long Term Care Association and past vice president of the National Association of Directors of Nursing Administration in Long Term Care. McHenry chaired the Transition to Practice Committee for the National Council of State Boards of Nursing and served as the vice president of this organization. She served four appointments by the Governor of Arkansas: Long Term Care Advisory Board, Minority Health Commission, Arkansas State Board of Nursing (served vice president and president), the Governor's Roundtable on Healthcare, and also served on the Health, Safety, and Rural Development Committee for the Arkansas Farm Bureau. She is currently serving on the Finance Committee for the American Association for Colleges of Nursing.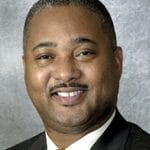 Elston Strong graduated in 1980 with a BBA in marketing. In 1985, he earned his Arkansas Insurance License through Insurance Specialty Training of Arkansas. He received the National Quality Award presented by the Life Insurance Marketing & Research Association and the National Association of Life Underwriters. He has been a member of the Agents Training Seminar group that meets annually, and is a Select Agent and Honor Agent.
A resident of Little Rock, Arkansas, he is a mentor at schools and churches and speaks at local Career Day events. He served six years on the Youth Intervention & Prevention Board for youth ages 12-19 at Hunter United Methodist Church. He has served on the board of directors of State Farm Political Action Committee, Inc., since 2004. He is currently president of TCZ Management, LLC, a property management company. His service to SAU includes SAU Alumni Board, volunteering with the Tailgate Group, and membership in the Alumni Legacy Lane.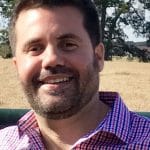 Brandon Foshee, a Magnolia native, graduated in 2006 with a BA in history and political science. He completed his degree while going totally blind. He has gone on to create his own research and development business, Fauxsee Innovations, which develops assistive devices for the blind.
His business has won multiple grants from the National Institute of Health and the USDA for its research. He has contracted with SAU, specifically Dr. Mahbub Ahmed, in the Engineering Department, to pursue his endeavors. He holds two U.S. patents for his inventions with other patents pending.
Currently, he is partnering with the North Little Rock Veteran's Administration to create a Patient Monitoring System. He hopes to partner again with SAU on this project, only this time with the Nursing Department and Health Sciences Simulation Center.
Brandon continues to give back where he can, speaking at local schools and to youth groups and often taking his guide dog for show-and-tell. He is an excellent example of perseverance.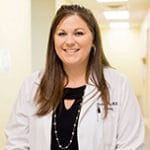 Dr. Kara Way, a resident of Hot Springs, Arkansas, graduated Cum Laude in 2005 with an associate's degree in nursing and a bachelor's degree in biology. She worked as an RN at Magnolia Hospital before attending medical school at UAMS.
She chose neurology as her field of concentration and completed the neurological residency program at UAMS. During the summer of 2017, Way became the newest member of the CHI-St. Vincent Neurology Clinic in Hot Springs. Her achievements are an inspiration to all young people aspiring to work in a STEM field.