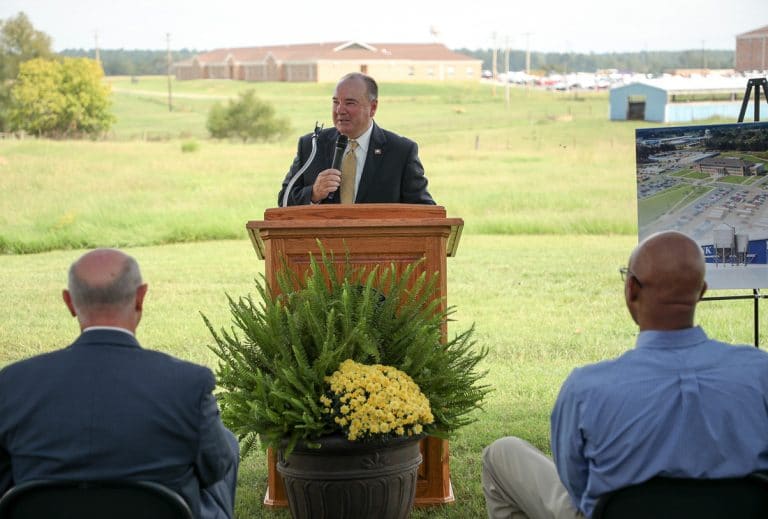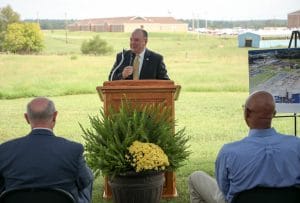 Emphasizing the importance of strong partnerships as well as the future of education in south Arkansas, Dr. Trey Berry, president of Southern Arkansas University, led the groundbreaking ceremony of the First Financial Bank Poultry Education Facility on Monday, October 1, 2018.
Berry welcomed leaders of regional poultry industries as well as SAU alumni, Magnolia community leaders, and representatives of First Financial Bank of El Dorado, to the ceremony on the north side of the Agriculture Center.
"This is an exciting day for SAU, for our students, and for the poultry industry in south Arkansas," he said. "This day is about our students, and it is also about partnerships. We are truly blessed to have such a great partner in First Financial Bank of El Dorado."
First Financial Bank is one of the nation's largest poultry lenders and is proud to partner with SAU in the revitalization of its poultry studies program. The curriculum will improve instruction in poultry in south Arkansas and create more job candidates for the field. The new complex, which consists of three phases, will allow students to observe and interact with different aspects of poultry production – from breeder to hatchery, from broiler to processing. It will contain a feed storage room and a classroom/laboratory.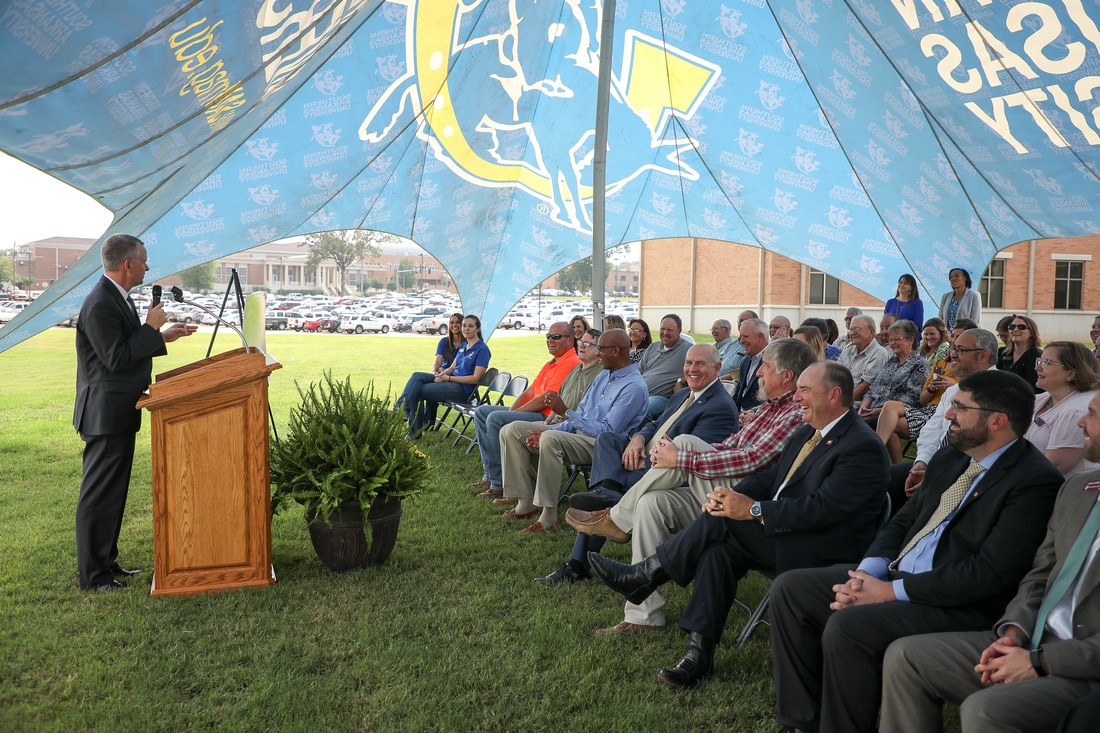 Berry said the bank made known its interest in the program just as SAU was exploring bringing poultry back to its agriculture curriculum. "The timing was perfect," he said. "We hope to meet the employment needs of the industry, in this region and across the state."
Dr. Jeffry Miller, Ralph Boulware Professor of Agriculture and chair of the Department of Agriculture, said the facility will offer students an "experiential" opportunity. "We hope our program will interest them in the Arkansas poultry industry, and that they will go to work in this field."
This is a proud day for SAU, our students, the state of Arkansas, and for me, personally. It is only right that SAU – with its historic roots in agriculture – should focus on an area so important to the future.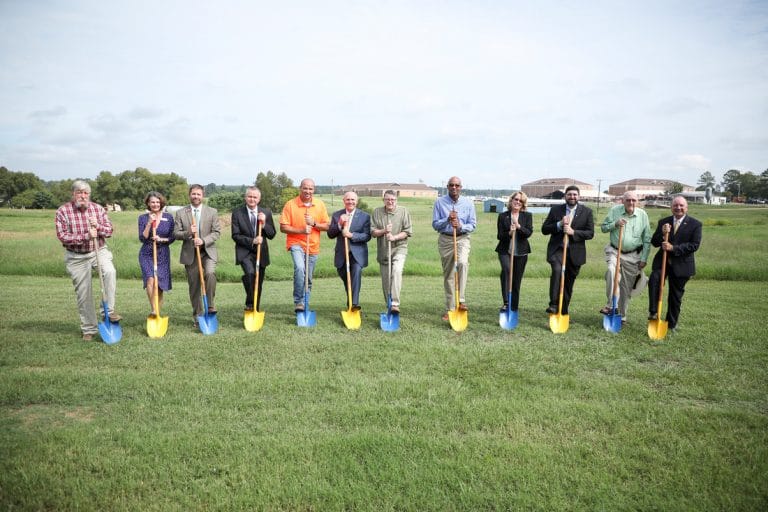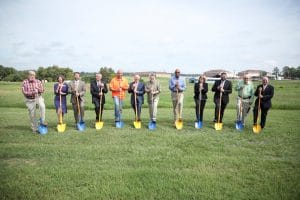 Poultry is becoming the "protein of choice" for the global market, Miller said, and will offer solid job opportunities for SAU agriculture graduates. "We see this (facility) as a win-win for students and industry. We are helping provide food for a growing world population."
Chris Hegi, CEO of First Financial Bank, congratulated SAU on moving forward with the new curriculum. "We are interested in anything that promotes south Arkansas, and this is a great partnership." He said the bank was proud to help SAU make both the poultry industry and south Arkansas better.
Senator Bruce Maloch, who received his bachelor of Business Administration in Agricultural Business from SAU, also praised the partnership that has resulted in the new poultry facility. "This is a proud day for SAU, our students, the state of Arkansas, and for me, personally. It is only right that SAU – with its historic roots in agriculture – should focus on an area so important to the future."