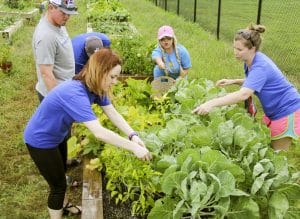 Thanks to the Walmart Foundation's State Giving Program, the community garden at Southern Arkansas University's Department of Agriculture will be able to rapidly grow, and through education, outreach and produce, decrease the region's food deserts.
A $25,000 grand from the Walmart Foundation's State Giving Program allowed SAU to purchase a garden tractor and zero-turn lawnmower from Fallin Tractor of Magnolia. The Kubota mower and B2601 26 horsepower, four-wheel drive tractor with a front-end loader, four-foot rotary cutter, four-foot tiller, and four-foot disc harrow attachments were delivered to SAU's Agriculture Center on Jan. 17, 2017. Representatives from Walmart, Fallin Tractor, and SAU were on-hand to welcome the much-needed equipment.
"At the Walmart Foundation, we understand the importance of investing in communities at the local level. We are honored to help support Southern Arkansas University with the purchase of the tractor and equipment to be used in the University's new community garden," said Michael Lindsey, Director of Public Affairs and Government Relations.
Dr. Jeffry Miller, chair of the SAU Department of Agriculture, started the SAU community gardens in 2015 from a grant received by the Agriculture Department from the Soil Conservation District of Columbia County. In the fenced area behind the Agriculture Center, SAU family and members of the community used the first 17 raised garden beds rent-free to grow produce the first season in 2016. Miller hopes with the new equipment to increase the number of raised beds to 60 this spring.
I want to get the word out to the community that using these garden beds is a fun thing to do and meet new people, we can help with gardening tips, and it's free.
"With the tractor and mower, we will be able to maintain the grounds and make them a showplace," said Miller. "I want to get the word out to the community that using these garden beds is a fun thing to do and meet new people, we can help with gardening tips, and it's free."
The community garden area also hosts other agriculture educational areas with an orchard, vineyard, blackberries, blueberries, raspberries, a garden, and forage and turfgrass plots. The teaching area and raised beds share a compost shed. Miller feels that this is an excellent way for the campus and community to learn about and experience agriculture. He is also excited about the campus and community interaction.
"We are committed to fostering closer ties to the Magnolia and Columbia communities and this is another way we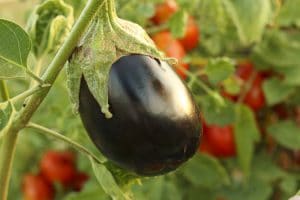 hope to build relationships with the people of our region," said Dr. Trey Berry, who was one of the first to reserve a garden bed for he and his family. "This also is a program that will bring Columbia County families to our campus for fun and educational experiences throughout the spring and summer months."
SAU organizations may also consider utilizing the garden beds to grow produce to donate to area food banks as many in the surrounding region have limited access to a well-balanced diet. Governmental analyses have provided eye-opening data that the quality of the average person's diet has decreased substantially in the last two decades, according to Miller.
"Many rural areas in our region are becoming 'Food Deserts,' in that inhabitants, for various reasons, do not have access to a full service grocery store. Therefore, their choice of diet is limited to highly processed food items, which is a major causative factor of childhood obesity and malnutrition among the elderly."
Miller added that it is incumbent on institutions of higher education to adopt a proactive position and partner with their communities to provide opportunities for all people to have access to a healthy diet.
To find out more about the SAU community gardens or to reserve a raised garden bed, contact Miller at JeffryMiller@saumag.edu or 870-235-4350.
More about Walmart Foundation: The Walmart Foundation's State Giving Program supports organizations that create opportunities so people can live better, awarding grants that have a long-lasting, positive impact on communities across the U.S.
To be considered for support, perspective grantee organizations must submit applications through the Walmart Foundation State Giving Program's online grant application.  Applicants must have a current 501(c)(3) tax-exempt status in order to meet the program's minimum eligibility criteria.
As part of Walmart's $2 billion commitment to fight hunger through 2015, Walmart stores in Arkansas donated 19,074,984 pounds of food, in fiscal year 2015, or the equivalent of 15,895,820 meals. In fact, Walmart reached $260 million in cash and $2.6 billion in in-kind donations nationwide, delivering on its commitment one year early. Additionally, just in the last fiscal year, Walmart and the Walmart Foundation gave $74 million to Arkansas nonprofits.  For more information on Walmart's fight against hunger, visit http://foundation.walmart.com/our-focus/hunger.