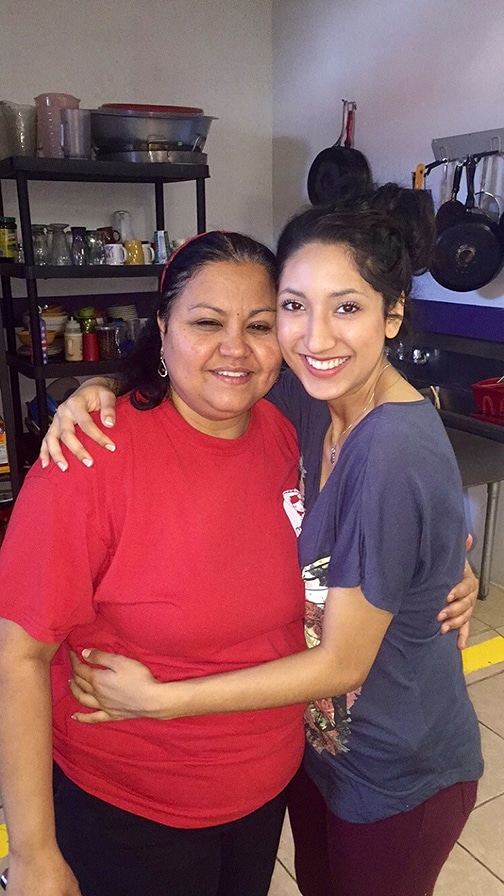 College students find inspiration in many different places. For Vilma Espinoza, that inspiration came from the kitchen.
Vilma, a marketing major at the Rankin College of Business at Southern Arkansas University, grew up watching her mom, who is also named Vilma, successfully own and operate a restaurant, called Vilma's, in downtown Hope for the past eight years.
"I see how hard my mom works, and she is always gives me the speech about being your own boss," said Vilma. "I see my mom in a lot of different roles, and I love seeing her in the role of a business person. She doesn't have a degree in business, and she doesn't speak English very fluently. But she loves people, and people love being around her."
With a business in the family, Vilma has gotten a firsthand look at what it takes to run your own restaurant. Since she was 12, Vilma has worked at the restaurant in the kitchen, as a waitress, or anywhere else she's needed.
Seeing her mom's love for being an entrepreneur inspired Vilma to seek a degree in business. When she first began her college career, the SAU senior hoped to be able to provide even more help and insight for her mom's enterprise, maybe even taking over the business someday.
"Taking over the restaurant has crossed my mind. Either taking over hers or opening one of my own in a bigger city," said Vilma. "I know with the insights I'm gaining from my business degree, I could really help her with the little things at the restaurant."
SAU felt like home. It felt like the right place to be.
Vilma has plenty to keep her busy before she tackles the world of business on her own. She was first attracted to SAU as a member of the Upward Bound program while she was still in high school.
"SAU felt like home. It felt like the right place to be."
In her short time in college, Vilma has become involved in a number of activities. She is a member of the President's Ambassadors, the Student Advisory Board, is a Mulerider Round-Up Leader, a Leadership Academy Leader, and a BAM (Becoming a Mulerider) Leader. She was named to the National Honor Society of Leadership and Success, and she works in the human resources office at SAU.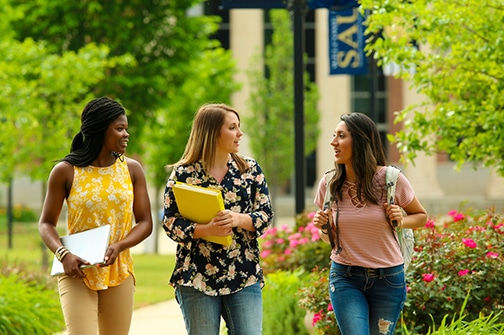 Vilma said what she likes most about the Rankin College of Business is the family-type atmosphere she has found with her classmates and faculty instructors.
"What I've really enjoyed is getting to know my professors, and my professors getting to know me. And I've enjoyed getting to know my classmates. We all help each other.
"It's been a blessing to be here," added Vilma.
Vilma's father, Ricardo Espinoza, works at Firestone in Prescott, along with her older brother, Abraham. Vilma's other brother, Chris, earned a master's degree in counseling and now works in Arkadelphia.
The future entrepreneur said she would recommend the Rankin College of Business at SAU to anyone.
"If students really want to feel like they're a part of something, have professors who know their names, and have classmates who know their names, then they'll love being a part of the Rankin College of Business. We're just one big happy family."