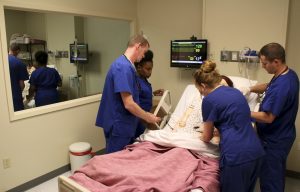 The Blue and You Health Sciences Simulation Center at Southern Arkansas University will be dedicated Tuesday, May 3, 2016, in honor of the $149,128 grant from the Blue & You Foundation.
At 1 p.m., a simulation demonstration will begin in the Wharton Nursing parking lot. Following at 1:30 p.m. will be the dedication ceremony at the Sturgis Lecture Hall.
The public is welcome to attend. Light refreshments will be provided.
The grant from Arkansas Blue Cross Blue Shield's Blue & You Foundation supported the purchase of equipment for the Health Sciences Simulation Center (HSSC). Some of the items purchased from the grant funds include hospital beds, crash carts, AED trainer, CPR trainers, mobile medication center, and audio-visual equipment with recording capabilities.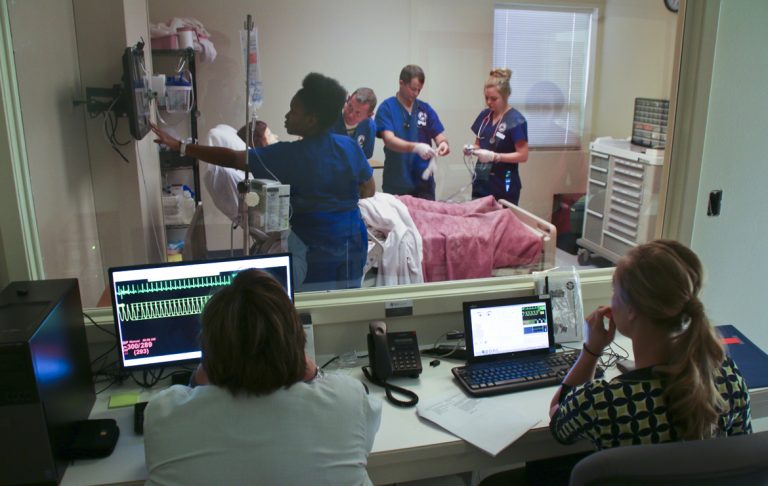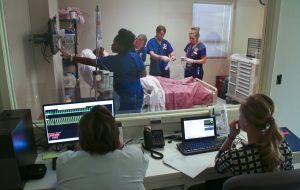 With the help of the Blue and You Foundation, SAU now has a facility to provide high-quality educational opportunities for students and professionals. Simulation bridges the gap between theoretical learning and clinical practice. It allows nursing students to learn the art and science of patient interaction, decision making, and clinical care skills using scenarios that occur in the real-world.
This facility and the state-of-the-art equipment also benefits regional healthcare by offering individual or group simulation experiences, hands-on workshops, professional development courses, and competency training and employee certifications and re-certifications. Many of these opportunities have not been previously available in the southern half of the state and in the Ark-La-Tex region.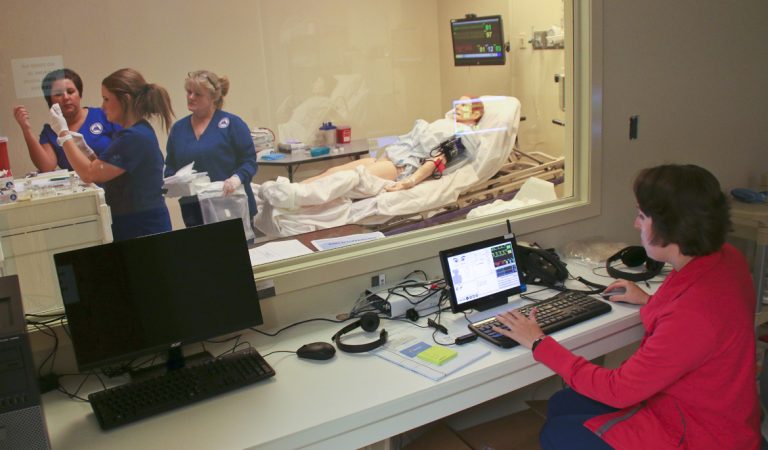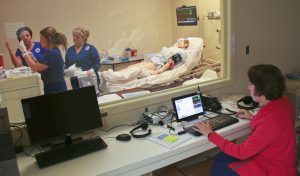 The HSSC is comprised of four studios. Each studio has control rooms attached for viewing and recording sessions, along with providing a private area for facilitated and reflective debriefing. The available simulation environments will include Medical-Surgical, ICU, ER, and Labor and Delivery. High-fidelity simulators (HFS) are used in each room to enhance the realistic environment needed for successful simulation experiences.