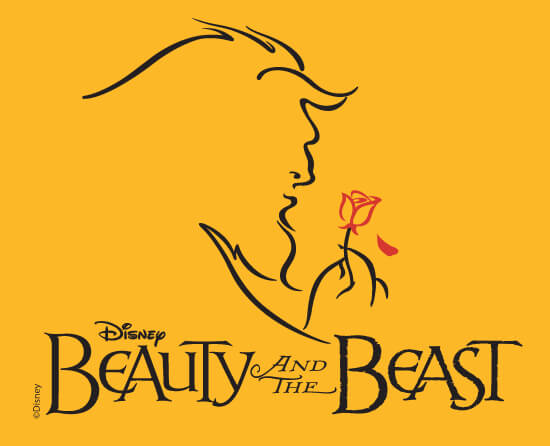 Tickets are on sale for Southern Arkansas University theatre's big spring musical, "Beauty and the Beast," which will run at SAU's Harton Theatre nightly at 7 p.m. on April 23-25, 2015, and with a concluding matinee at 2 p.m. on April 26.
Tickets can be purchased at www.showtix4u.com, or by calling (870) 235-5390. Prices are as follows:
Adult – General Admission – $15
Child / Student Admission – $10
SAU Student / Faculty / Staff – $10
This "tale as old as time" is filled with spectacular costumes, lights, scenery, and music with a full orchestra. Michael Susko, professional theatrical director and choreographer, is bringing 25-years of experience to be a guest director for what he calls "one of the most beloved shows performed in practically every theatre in the country."
"This charming tale never fails to deliver what is best about musical theatre today," said Susko. "A heartwarming story, fun and quirky characters, amazing songs, spirited dancing, and plenty of Disney magic to tie the beautiful package together."
Based on the Academy Award winning film in 1991 and opening to raves on Broadway in 1994, this spectacular story has continued to entertain children of all ages around the world ever since.
In a show this large, Susko said it truly takes a village. The entire SAU theatre department has contributed to the creation of the production of Beauty and the Beast.
"In all of my years in the theatre, I have rarely seen a more devoted group of university students committed to a single event," said Susko. "What you see tonight is their creation – sets, props, lights, costumes – they had their hands in all of it!"
SAU theatre was approved on January 31 of this year to offer Arkansas' most comprehensive Bachelor of Fine Arts in Performing Arts with studies in Musical Theatre and a Bachelor of Fine Arts in Performing Arts with studies in Theatre by the Arkansas Higher Education Coordinating Board. SAU's BFA in Musical Theatre will offer a complete theatre and music curriculum, based on the National Association of Schools of Music, the national accrediting agency for music-related disciplines. To find out more about SAU theatre, visit www.SAUmag.edu/Theatre.