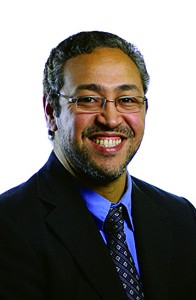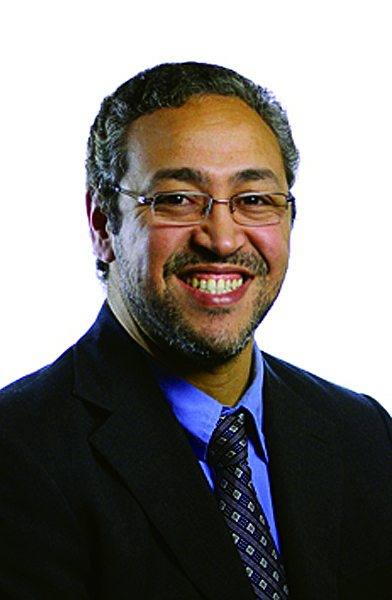 Dr. Abdel Bachri, chair of the Department of Engineering and Engineering Physics at Southern Arkansas University, has been awarded a research development grant totaling $265,000 to explore the effect of space radiation in a near-zero gravity environment on human chromosomes.
The grant is funded by the National Institute of Health (NIH), and was awarded from the ARIDeA Network of Biomedical Research Excellence (INBRE). It will be funded over a three-year period, with $100,000 being provided during years one and two, and $65,000 on the final year.
Bachri, whose training is in particle physics and radiation, will join efforts with three radiobiologists from the University of Arkansas for Medical Sciences' Division of Radiation Health – Dr. Rupak Pathak, Dr. Marjan Boerma, and Professor Martin Hauer-Jensen.
Bachri spent last summer with the team at the UAMS Winthrop P. Rockefeller Cancer Institute, where they looked at the effect of gamma rays on the induction of genomic instability in human endothelial cells. Encouraged by the preliminary data, and to accurately mimic a true deep space radiation environment, the team will now employ exposure to protons and high-Z elements in ground-based experiments that will subject human cells to near-zero gravity, a condition referred to as microgravity.
Three SAU students will have the opportunity to be involved in the initial phase of the project – Darryl Webb, a senor Engineering/Physics major from Buckner, Arkansas; Ricardo Romo, a senior Engineering/Physics major from Mineral Springs, Arkansas; and Cullen Shaffer, a senior Biology major from Crossett, Arkansas. Bachri and his students will spend the summer running a series of experiments at UAMS Division of Radiation Health.
To experiment with protons and heavy elements, the team will use the capability of the NASA Space Radiation Laboratory at Brookhaven National Laboratory in Upton, New York. This laboratory employs beams of heavy ions extracted from Brookhaven's booster accelerator, a machine dedicated to radiobiology research.
As an alternative to the traditional X-rays or gamma radiotherapy, particle beam radiotherapy using protons, helium, carbon and other ions is becoming an acceptable form of cancer treatment, especially overseas in countries such as China, India, as well as Europe.
"Exploring the interaction of high energy particles with normal cells does not only help estimate health risks during space travel, but will significantly contribute to our understanding of the side effect of charged particles radiotherapy," said Bachri.