Nathan Dunn
Dunn is the outstanding graduate student from the College of Science and Technology. He is completing the MCIS (Master of Science in Information and Computer Science) degree program. Dunn earned his B.S. in aerospace engineering from the University of Texas at Arlington and joined SAU in the Fall 2012. He joined Dr. Khalil Dajani in research of Quantum Algorithms and Simulation sponsored by a NASA grant while maintaining a high academic performance.
Lindsey Givens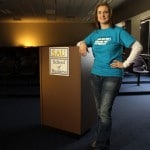 Givens is the outstanding graduate student for the College of Business and is completing the MBA program with a 4.0 GPA. She graduated summa cum laude in May of 2012 from SAU with a bachelor of business administration degree in accounting. During her final semester as an undergraduate, she had an internship with Emrich & Scroggins, LLP in El Dorado. Upon graduating, she accepted a full-time position with the firm as a staff accountant. While an undergraduate, Givens was involved in various campus organizations at SAU, was a member of Alpha Chi and Beta Gamma Sigma honor societies, and was named the Outstanding Student in Accounting. Givens hopes to earn a doctorate in business administration and someday become a tenured member of the SAU College of Business faculty.
Mary-Elizabeth Martin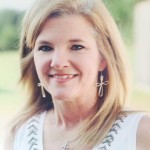 Martin is the outstanding undergraduate student from the College of Education. She graduated from Norphlet High School in 1988 and received an Associates of Arts degree from SAU in 1992. She has coached the cheer team at Norphlet School District for the past eight years and has also served as the district Parent Involvement Coordinator for the past few years. She is an active member of First Baptist Church of Norphlet and serves as the recorder for the City of Calion. After having two children, she became even more aware of the guidance and nurturing that all children need. This realization renewed the desire in her to return to school to finish the career path she began over 20 years before. In 2012, she began the journey to finish her lifelong dream of being a teacher by beginning SAU's Early Childhood Education program. Martin is currently a member of the National Society of Leadership and Success, Kappa Delta Pi, and Alpha Chi. She has been on the President's list at SAU each semester. She has been described by her professors as being a natural leader and teacher. Martin is graduating from SAU with a bachelor of science degree in education.
William McKelvy
McKelvy is the outstanding graduate student for the College of Education. He worked full-time as a teacher, a quarterback coach, and an assistant baseball coach at North Little Rock High School while earning his master's degree in Kinesiology-Coaching. He is graduating with a GPA of 3.91. After graduating from Russellville High School, he earned a B.S.E. in middle level education in math/science from UCA. McKelvy has been teaching and coaching for five years. Prior to coming to North Little Rock, he was the head baseball coach at Western Yell County High School in Havana, Ark. He became the youngest head football coach in the state of Arkansas in the fall 2010. In January of 2011, he was hired at North Little Rock. McKelvy is married to Rachel McKelvy. He credits his parents for instilling in him the values of hard work, honesty, loyalty, integrity, and unconditional love. A few of his greatest qualities are his work ethic, professionalism, attention to detail, and passion.
Subir Shakya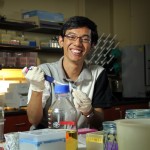 Shakya is the outstanding undergraduate student from the College of Science and Technology. He is graduating summa cum laude. He was awarded a Natural History Research Experience for Undergraduates (REU) internship with the Smithsonian Natural History Museum in 2013 and continues to associate with the museum. While at SAU, Subir has tutored several students in subjects ranging from mathematics to all areas of biology, chemistry, and physics. He has been an avid participant and officer in Rotary, Biology, History and Political Science Clubs. He is also a gifted biological illustrator. Some of his illustrations have been used at international meetings. His activities include preparatory work for the chemistry and molecular biology laboratories, and also serves as a Supplemental Instruction leader. He has volunteered for most college events from science fairs to open houses. Shakya's research has led to a number of presentations and posters at regional and national meetings.
Rachel Wetherington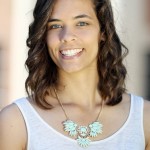 Wetherington is the outstanding undergraduate student from the College of Liberal and Performing Arts. She is a social work major with a minor in psychology, and is graduating summa cum laude. Her activities and honors include Sigma Alpha Pi Society, Alpha Chi Honor Society, Pi Gamma Mu Honor Society, and a member of the SAU Honors College. She has served as the treasurer and vice president for the Social Work Education Leadership Club, which included organizing several community involvement projects and events. She also gained experience with the 13th South Judicial District CASA and served as an intern with the Dallas and Texarkana FBI field offices. She worked as a student worker in the Honors College and aided in NASA-funded research. Wetherington also presented research she conducted about college student stress at the Southern Regional Honors Council 2013 conference.
Mallory Wooten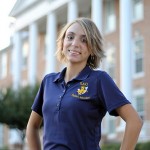 Wooten is the outstanding undergraduate student from the College of Business. She is graduating summa cum laude with a double major in accounting and organizational management. Wooten has served as a President's Ambassador and was the secretary for the PA's this year. She has also served as a Business Ambassador, a BAM I and BAM II leader, S.O.S. leader, and as a member of the Student Government Association. She was named to Who's Who among Students in American Colleges and Universities in 2012-13. Mallory is a member of Beta Gamma Sigma and Alpha Chi honor societies, and of the Sigma Alpha Pi leadership society. She is the daughter of Jimmy and Karen Wooten. She is engaged to Michael Kornegay, SAU graduate and former SAU employee.