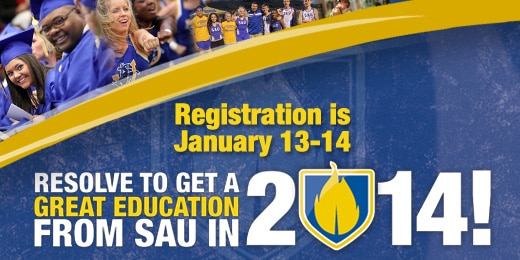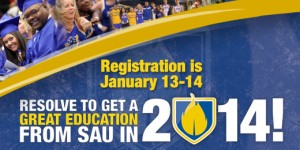 It's not too late to complete a New Year's resolution for 2014 that could change your life…register for classes at Southern Arkansas University on Monday, January 13 or Tuesday the 14 and get started in your classes Wednesday, January 15.
A record number of students enrolled at SAU in the fall, and word continues to spread about the Muleriders across the region and beyond. SAU offers the Complete College Experience at its picturesque campus, and more than 60 academic programs that include exciting new offerings like Arkansas' only Computer Game and Animation Design program.
Apply online at www.SAUMAG.edu/Apply and come to campus January 13 or 14 ready to set your class schedule and get started on a life-changing resolution!