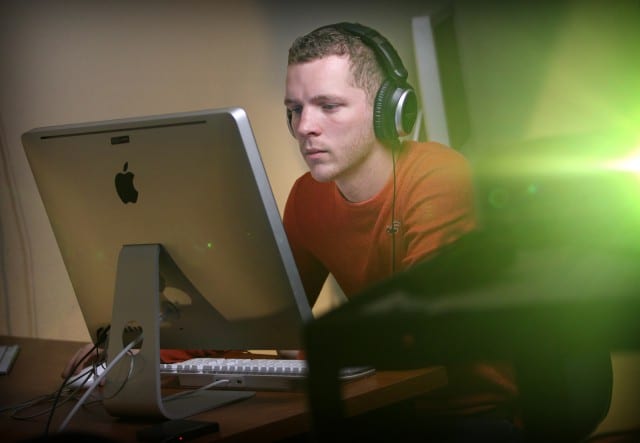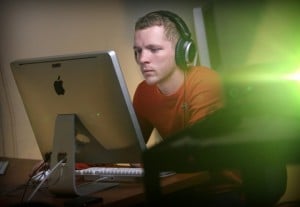 Michael Kornegay of Hot Springs has been hired as Content Editor/Assistant Producer at KATV Channel 7 in Little Rock. He is scheduled to start February 12, 2014.
Kornegay is a 2013 Digital Cinema Production graduate from Southern Arkansas University in Magnolia. He made a name for himself as a student intern at KATV during the summer of 2012.
"While attending SAU, Professor [Marek] Dojs always said, 'Anything is possible.' I really bought into that concept. So when I wanted to intern at the top news station in Arkansas, he said, 'Why not?'" said Kornegay. "After the summer, I left Channel 7 knowing I wanted to return one day to work there."
Immediately after graduating from SAU, the University transitioned Kornegay from a part-time student worker to a full-time videographer/photographer in SAU Communications. He worked with Aaron Street, Assistant Dean for Integrated Marketing and Media Relations, to film and edit videos and commercials promoting SAU's "complete college experience."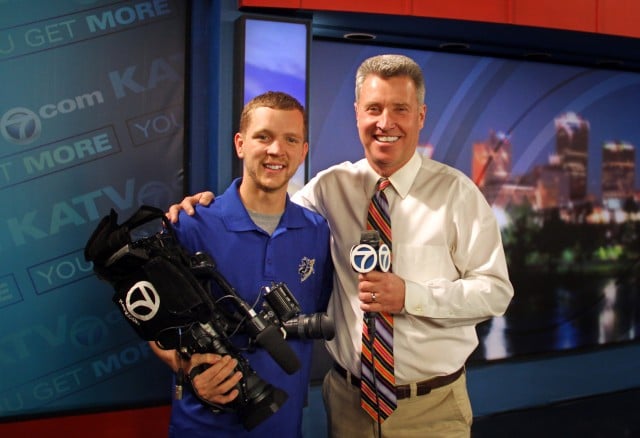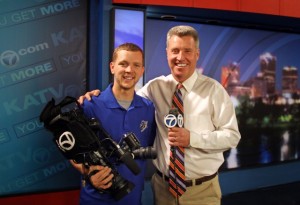 Their work can be seen on SAU's YouTube channel at www.YouTube.com/SAUmag, including the Fall 2012 hit "Mulerider Style." Kornegay and Street earned "Best of Show" honors from the Service Industry Advertising Awards for this spoof of Psy's "Gangnam Style."
"While working at SAU I have achieved and learned a lot of things. I will never forget when Aaron and I found out we won Best in Show for his crazy idea of Mulerider Style," said Kornegay. "There will always be a place in my heart for this University and the friends I have made."
Kornegay is uncertain where this move to the news industry will take him, but he hopes to work his way up the ladder at Channel 7.
To find out more about SAU and the Digital Cinema program, visit the program's website.