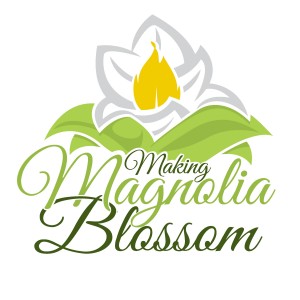 The small town of Magnolia is about to have a "Big Splash" on October 25, during which hundreds of volunteers from across the community are going to join forces with business owners to give their Main Street a makeover.
The transformation will include removal of old signs, adding landscaping, painting businesses and curbs, trimming existing landscaping, picking up trash, and a long list of other projects that stretch the entire length of Main Street's business district. A couple spotlight areas will include painting a historic building, currently Linkous Glass, and adding landscaping and painting the sign at Columbia Shopping Center.
Big Splash Saturday is being organized by a group at Southern Arkansas University as the kickoff to a new community organization – Making Magnolia Blossom (MMB).
"It is wonderful to see SAU and Magnolia coming together in such a big way to improve our community. This will be a tremendous beginning to a continuous effort to make Magnolia a more beautiful and inviting place to visit and to call home," said Dr. David Rankin, SAU president.
MMB has raised more than $14,000 for the Big Splash, and hundreds of volunteers and teams have registered at MagnoliaBlossom.org. To aide in the planning, prospective volunteers are encouraged to register at www.MagnoliaBlossom.org/Volunteer. The first 500 to register will receive a free t-shirt. Volunteers will check-in on October 25 at University Plaza Shopping Center parking lot. They can register for two-hour increments or longer from 8 a.m. to 4 p.m.
"Since Making Magnolia Blossom started from the ground up earlier this summer, it's been amazing to see how the community, SAU, the city, and business owners have all come together toward improving the heart of our city," said Aaron Street, MMB founder and assistant dean for integrated marketing at SAU. "We hope that the strong sense of community pride will translate into a successful transformation on October 25 of our Main Street, and will continue on across our community for years to come."
Street and a committee of staff, faculty, and students have been working on the Big Splash all summer. Main Street Arkansas Director Greg Phillips and Assistant Director Samantha Evans visited the committee and offered insight and advice. Jimmy Bolt, city manager of Arkadelphia, also shared his years of experiences in city improvements with MMB.
Word spread throughout town following MMB presentations at the Magnolia Planning Commission and the City Council. MMB also recruited volunteers at the Columbia County Fair.
"We call our SAU committee the 'Dream Team' because there is no idea too lofty," said Street. "Many of our 'dreams' have already come true thanks to all of the support from the SAU administration, the City of Magnolia, and community and business leaders."
Mayor Parnell Vann has led forces to partner with property owners to have a collapsed culvert replaced, to mowed and weed eat the Main Street corridors, and helped build momentum and generate energy for MMB. The Magnolia Advertising and Promotion Board became the leading sponsor for the project when they voted on a $10,000 grant toward the Big Splash.
Many businesses quickly offered their assistance and expertise. The employees at Hampton Inn created the first team to volunteer for the Big Splash. Spencer Black of industrial services company Spencer-Harris offered equipment and man-power to remove any unwanted and unused sign posts or metal poles down Main Street. Black, whose business is also on Main, said he and his crew are also working on three improvement projects to their façade. Walmart of Magnolia also gave $2,000 toward the project.
SAU has also committed many resources towards the success of the Big Splash. The SAU Physical Plant is sharing much of its equipment and supplies. A graphic design class is working on a sign redesign for a small business owner on Main who barely makes ends-meet, but keeps her business open because she loves the people of Magnolia. Many staff members have worked long hours balancing MMB planning with their other responsibilities.
Along with creating sustainable momentum for economic growth improvements, another mission of MMB is to instill a sense of civic responsibility among the youth in Magnolia and the students at the university. SAU's student body is expected to turn out in full force at the Big Splash. Community involvement is at the heart of SAU's complete college experience, and SAU has been recognized for several years by the President's Community Service Honor Roll and the rare Honor Roll with Distinction.
Following the Big Splash, MMB organizers hope the organization can officially become a 501(c)(3) non-profit organization. A governing board will be established with leaders from across the community and sub-committees to focus on opportunities across Magnolia.
To find out more about Making Magnolia Blossom and Big Splash Saturday, visit MagnoliaBlossom.org or like Making Magnolia Blossom on Facebook.